Jason Priestley and Ian Ziering played buddies Brandon Walsh and Steve Sanders on "Beverly Hills, 90210" decades before Ziering became known as a chainsaw-wielding shark slayer in the "Sharknado" franchise.
But Priestley's daughter, Ava, is only 9, so she knows Ziering as the latter.
"She saw me and Ian Ziering talking at a movie premiere in Los Angeles, and she grabbed my hand. She said, 'Daddy, how do you know the guy from "Sharknado"?' which I thought was really cute," Priestley recalled to TODAY's Dylan Dreyer in an interview that aired Tuesday morning.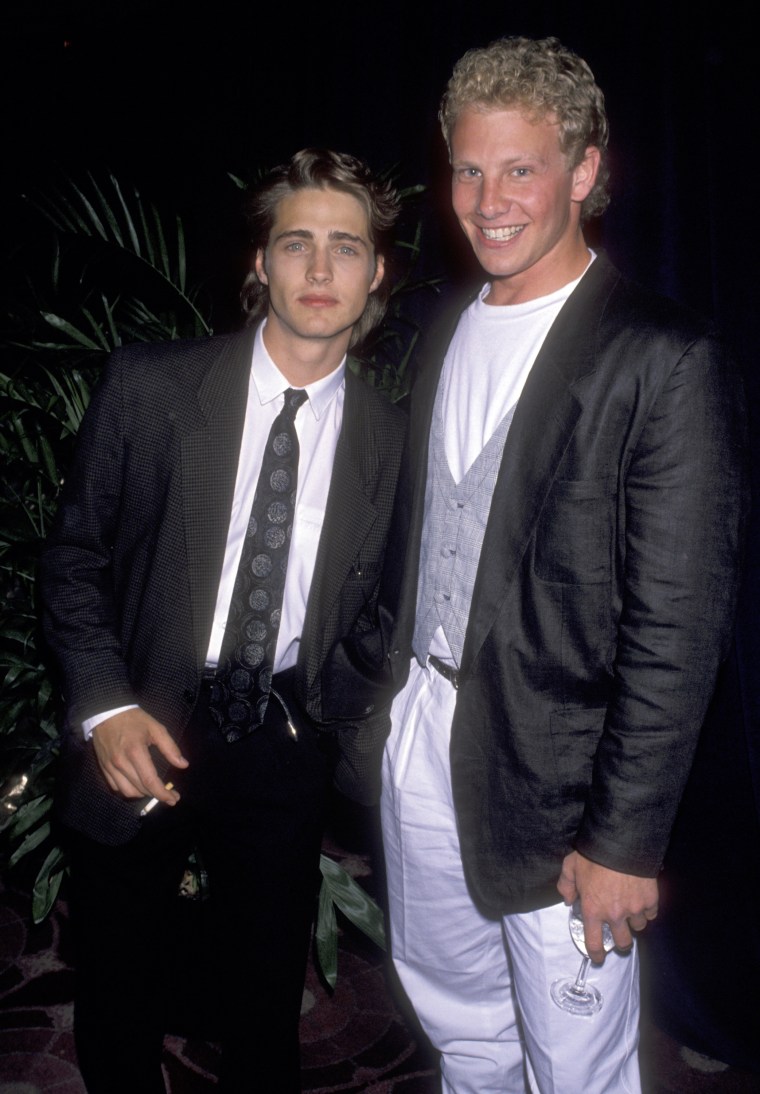 While the actor has presumably guarded Ava from the sometimes-risque teen drama, he joked that she's "starting to sniff around" when it comes to the '90s show that made him famous.
Dylan admitted that she was "kind of obsessed" with "90210" during her own youth.
"I remember thinking, this is scandalous. There's people making out. And my parents really didn't know I was watching," she said.
However, Priestley pointed out that some families watched the show together and bonded over it. "It became a catalyst for conversation between the parents and the kids," he said.
Priestley said he could relate to the "goody two-shoes" aspect of his character.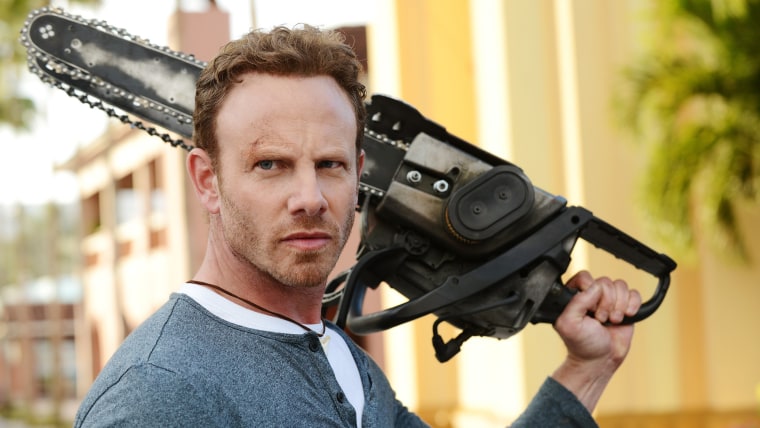 "I come from a very blue-collar family, and a very hardworking family, and I think that my work ethic is maybe the thing that kept me on the straight and narrow," he said.
Looking back on the hit series, which ran from 1990 to 2000, Priestley said his favorite episode was one of the 15 that he directed, "the '60s flashback episode that we did where Brenda found an old diary in the Walsh house, and in her imagination all the characters in the diary were characters in her life."
Priestley is still spending time both behind and in front of the camera, now directing and starring in the Canadian TV drama "Private Eyes."
"All of those skills that I use today I learned on that show, and I learned from Aaron Spelling," he said. "A lot of the wonderful things that are happening in my life today are a direct result of the time that I spent on that show."