It's been four years since Lauren Scruggs nearly lost her life in a freak accident, and Jason Kennedy marked the anniversary with a touching tribute to his resilient wife. (In 2011, Scruggs made headlines after she lost her left hand and eye, having accidentally walked into a spinning airplane propeller.)
Kennedy also demonstrated the couple's sense of humor, sharing a video of himself using Scruggs' prosthetic arm to wave at strangers from his car.
"This is how we 'turn lemons into lemonade' in our marriage," he began the sweet message, which he posted on Instagram late Thursday.
RELATED: Inside Lauren Scruggs and Jason Kennedy's wedding: Take a sneak peek!
"There are many challenges but she never complains or sits around asking why," he continued. "I've honestly never met anyone like her, thank you for reminding me and everyone you're around that no matter what you've gone thru, it's going to be ok! I love you @laurenscruggs."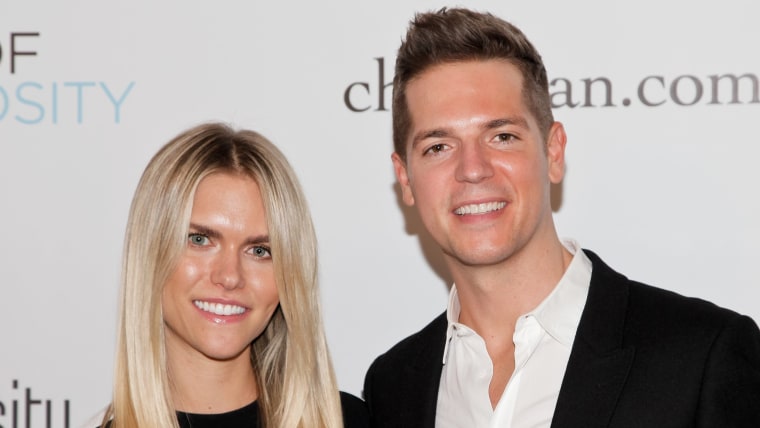 Kennedy, an E! News correspondent, and Scruggs, a fashion journalist, will celebrate their first wedding anniversary Dec. 12.
RELATED: Lauren Scruggs Kennedy: 'Life is awesome' after wedding, overcoming tragedy
During a visit to TODAY earlier this year, Scruggs opened up about her marriage to Kennedy.
"It just shows that through tragedy, there's always a brighter side," she said. "Life is better now, which is crazy."