The weekend is almost here, and if you're ready to kick up your feet or just kick back, we've got the soundtrack for you!
Country crooner Jason Aldean hit the TODAY plaza for the latest in our Summer Concert Series, and he got the good times off to a great start with his hit "My Kind of Party."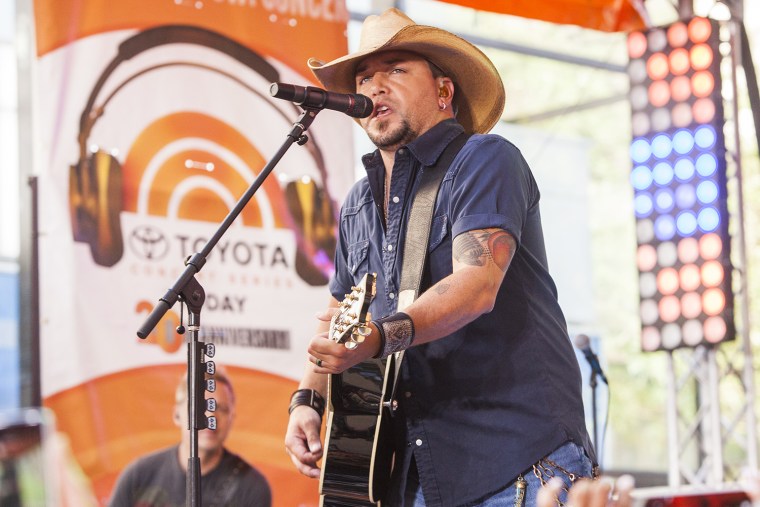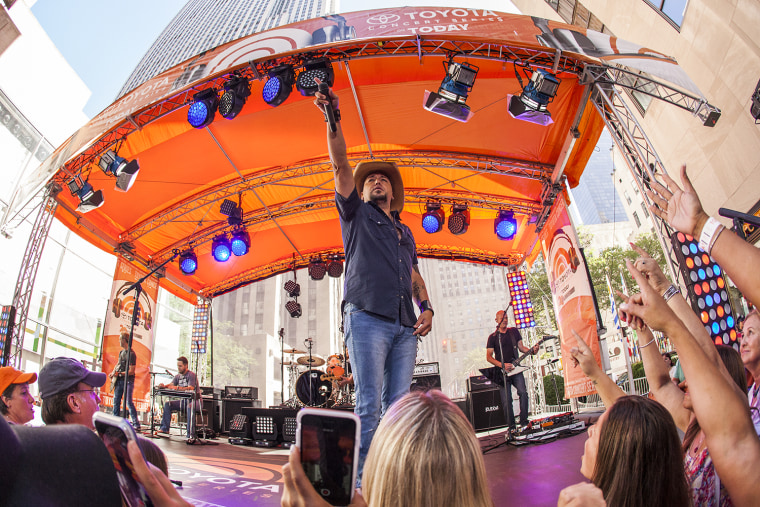 Hot off the heels of his hit "Tonight Looks Good on You" reaching No. 1 on the Billboard Country Airplay list, the singer is performing a set of songs sure to please fans who've traveled from far and wide to see him.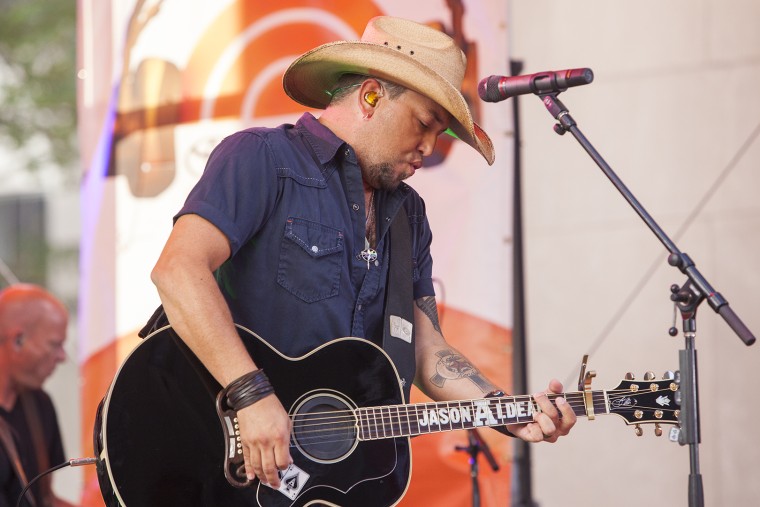 As for his latest record, "Old Boots, New Dirt," it's gone platinum, just like the five before it. In between songs, he revealed just what he thought of that success.
"It's very exciting, especially in this day and age in music," he explained. "It's getting harder and harder to sell albums anymore. So I think anytime that happens and you have a gold album, or a platinum album, or a No. 1 single — any of that stuff — it's still as exciting now as it ever was. That's one thing that never gets old for me."
What a show!
Craving even more country tunes? If the latest installment of the Toyota Concert Series on TODAY has left you looking forward to another performance, join us again Friday, Aug. 7, to see Keith Urban take over the plaza.
And if you want to have a say in what he plays, cast your vote now!