Janet Jackson isn't one to shy away from controversy.
Jackson is recording a duet with her indicted brother, Michael, according to sources. The breast-bearing singer recently recorded the song with Michael Jackson in Los Angeles, says one insider, who adds that the duet may address Michael's current woes. The only other song the siblings recorded together was 1995's "Scream" — which indirectly addressed the fallout from the 1993 child molestation allegations. "I wouldn't be surprised if Michael and Janet take on [the events surrounding the recent child molestation charges] again," says one source. "Janet isn't happy about the way her brother has been treated. And, as we've all seen, she's not shy."
Spokesmen for the two performers didn't respond to requests for comment.
Get your Sinatra original
Frank Sinatra's widow is selling off some of his paintings.
Sixteen pieces of art painted by Old Blue Eyes himself, as well as several pieces of memorabilia, are being sold by Barbara Sinatra at the Godt-Cleary Gallery in a Las Vegas. Prices for the bold, contemporary acrylic on canvases range from $7,000-22,000. Two pieces have already sold.
"I think it's incredibly tacky," one Sinatra fan fumed to the Scoop. "Doesn't Barbara Sinatra have enough money?"
A spokeswoman for Godt-Cleary explained to the Scoop that tickets for the opening night — as well as 10 percent of sales made on that night — will go to Babara Sinatra's charity.
Notes from all over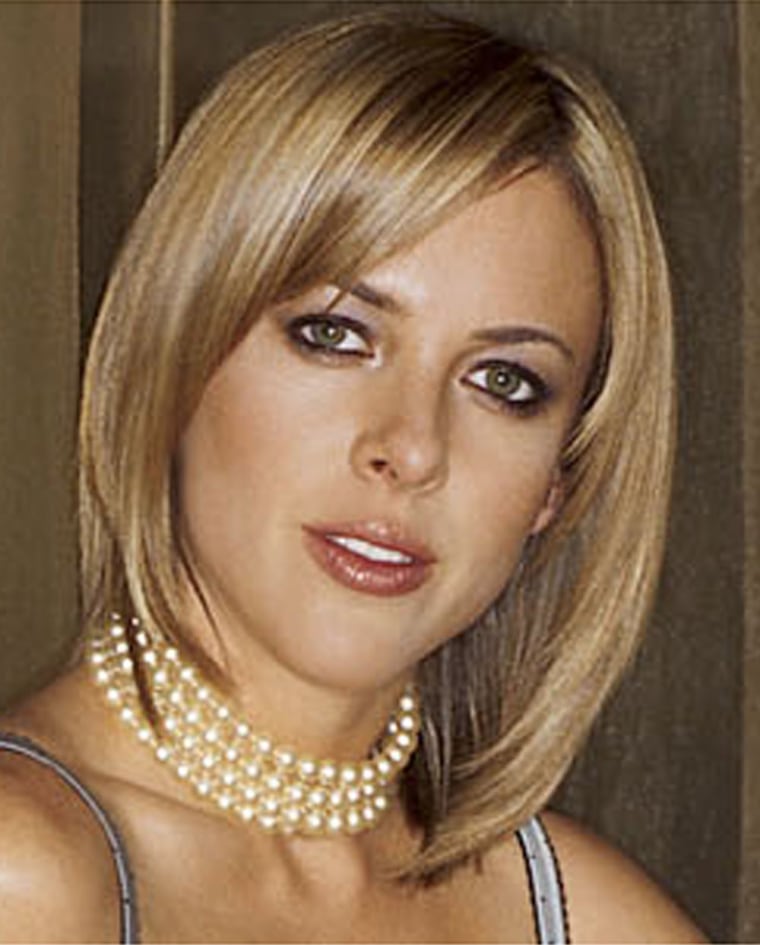 Fired "Apprentice" contender Amy Henry says she now regrets posing for FHM magazine in her skivvies. The flirty CEO-wannabe told "The View" that she and her reality-show cohorts showed up at the photo shoot determined not to get into sexy lingerie — but, well, it somehow happened. . . . Don't hold your breath waiting for John Travolta to appear in a "Welcome Back Kotter" reunion show. "Yes, I've been approached on that several times," Travolta told the Toronto Sun. "Whenever I see [reunion shows] I'm never sure how I feel about them because the people look so different than they looked at the time. People start to feel all sad that they're not what they were." . . . . Tammy Lynn Michaels weighs in on that Madonna-Britney Spears smooch. "I thought it was cheap," Melissa Etheridge's sweetie told Steppin' Out magazine. "It was a slap in the face to me. It was blackfacing lesbians. It's not titillating for me. I found it boring and contrite . . . . Real lesbians just rolled their eyes at it. It was like wearing parachute pants five years after they've already been out."
Mondays through Thursdays on MSNBC.com