Looks like Michael Jackson might not be the only Jackson sibling in court.
A songwriter has filed a suit against Janet Jackson, claiming that her Grammy-nominated hit, "All for You," was ripped off from him. A Santa Cruz resident named Michael Ortega claims that "All for You" was based on a song he wrote in 1986 for his then-girlfriend — which he later played for Janet Jackson's songwriters Jimmy Jam and Terry Lewis.
"It's taken a long time to get this to court," Ortega told The Scoop. "From what I gather [Jimmy Jam and Terry Lewis] have a pattern of basically, building collages of other people's work for their songwriting."
He said he had not originally intended to sue Jackson, but she is named among the defendants — along with the songwriters, her label Virgin Records, and others. Ortega is asking for a trial jury and is alleging copyright infringement, slander, and other charges.
Jackson's rep didn't return calls for comment.
Surfer boy goes to the Crusades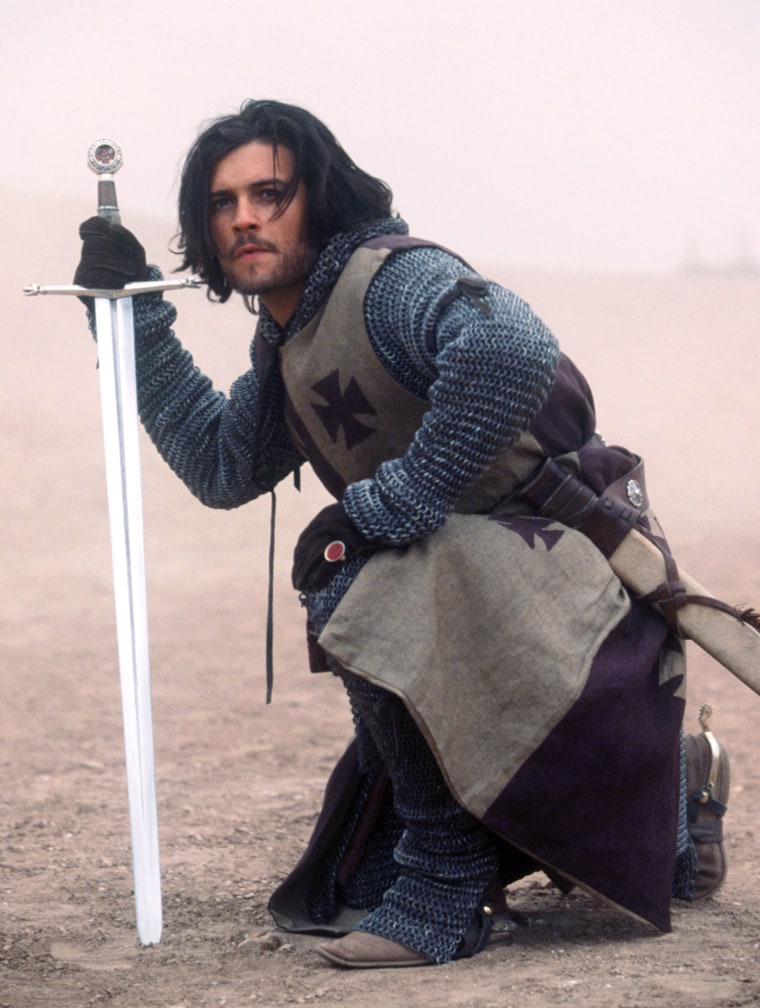 Orlando Bloom fans are cringing over the rough treatment that the "Lord of the Rings" heartthrob has received at the hands of critics in his latest role, "Kingdom of Heaven." Orlando Bloom plays Balian, a blacksmith-turned-knight, in this epic about the twelfth-century crusades, and critics have tarnished Bloom's armor.
"More than anything, this often fascinatingly confused Crusades epic lacks a leading man with the stature to put it over," noted the Boston Globe. "Audiences know Russell Crowe. Russell Crowe is their friend. Orlando Bloom is no Russell Crowe."
"Bloom comes across as a vapid California surfer boy trying to be a serious 'artist,' " opined Eclipse magazine. And perhaps most cruelly, from the Seattle Weekly: "As a war hero, Orlando Bloom reminds me of the nickname Truman Capote's father gave him: Little Miss Mouse Fart."
Notes from all over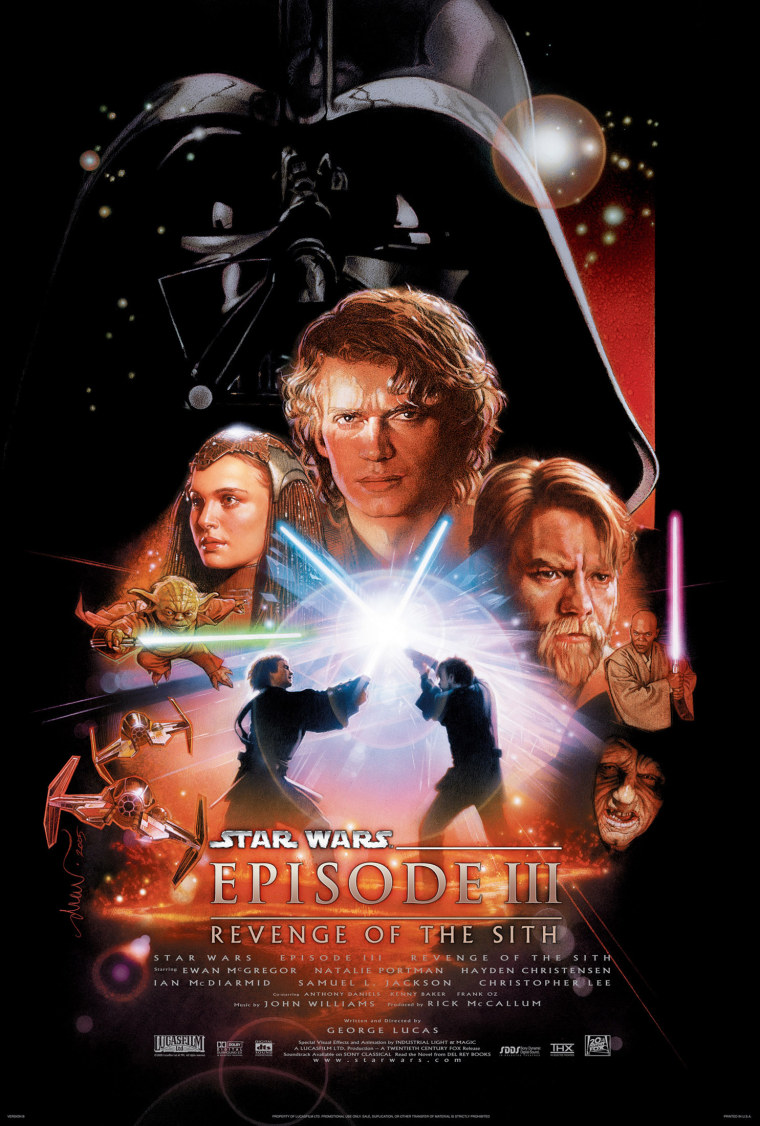 "Star Wars" fans will likely make "Revenge of the Sith" a smash hit, but gamblers are betting that the George Lucas flick won't break the box office record held by "Spider-Man." Bettors at PinnacleSports.com have 1/8 odds that the Episode III film will fall short of "Spider-Man" and its  $114.84 million weekend take.  . . ."JAG" babe Catherine Bell is a golf buff, and told Golf Magazine that she tries hard not to curse on the green. So when asked her opinion of men who say that women are too slow on the fairway, the Iranian-born actress resorted to her native tongue: "Madar ghahbe.  There.  I just said something not nice about your mom." . . . Sounds like Britney Spears is still smarting from her split from Justin Timberlake. "The most painful thing I have ever experienced was that break-up," Spears said, reports the Scottish Daily Record. "We were together so long and I had this vision. You think you're going to spend the rest of your life together." But, she insists, hubby Kevin Federline is "the sexiest man alive. No one knows the half of what he can do. He's brilliant."
Mondays through Thursdays on MSNBC.com