When she picked up a Golden Globe earlier this year for her performance in The CW's "Jane the Virgin," Gina Rodriguez wowed audiences and critics with her teary acceptance speech.
But on Tuesday's visit to TODAY, Rodriguez got wowed herself as she saw the speech for the first time since delivering it.
"I didn't know you were going to play that," she grinned after the clip of her accepting the award aired (in the speech she spoke up for Hispanic culture and told the audience about how her father encouraged her to have a positive outlook).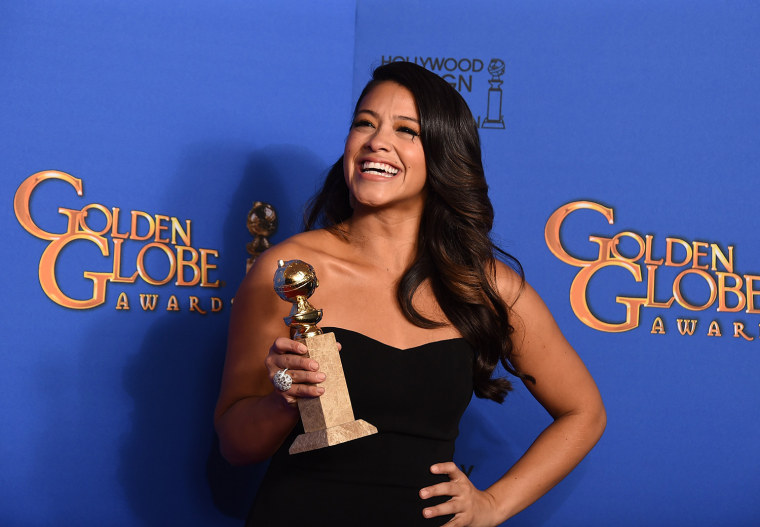 "I haven't seen it since [the awards]!" she continued. "I was like, 'Oh, why did you do that? The makeup artist's going to kill me [if I start crying]!"
So we already know that Rodriguez has at least one award-worthy talent, but during her visit she also showed off two others: salsa dancing with anchor Natalie Morales and ... rapping!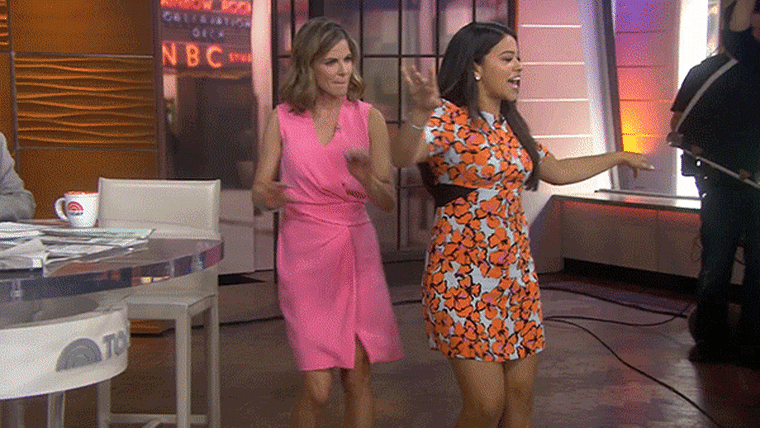 You will definitely want to check out all of her moves in the clip.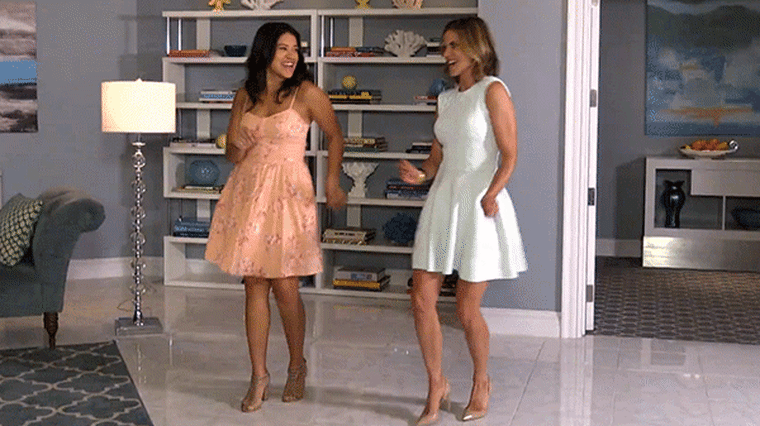 "Jane the Virgin" airs on The CW on Mondays at 9 p.m. ET.