She may look ageless, but in just three months, Jane Fonda will celebrate her 80th birthday.
And if that news surprises her fans, that's nothing compared to how surprised the star is about it.
"Here's the thing: If you're 20 and you don't think you're going to live past 30, then when you realize that you're going to be 80, it's like a miracle," Fonda told Ellen DeGeneres Tuesday. "I don't know how come I survived."
Of course, the two-time Oscar winner hasn't just survived. She's thrived as a actress, fitness guru and all-around icon. But despite the years and experience, she doesn't have a been there/done that attitude.
"I do feel like I'm just starting out. Isn't that weird?" she wondered. "I didn't expect that."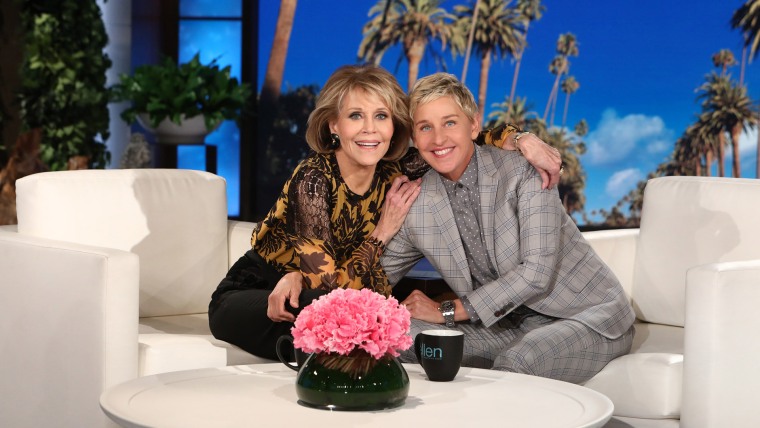 She also didn't imagine she'd be so busy six decades after she really started out.
"I'm certainly working a lot," Fonda said. "I never expected that to be the case. You know (my show) 'Grace and Frankie' is a big hit. ... It's so good. So Lily (Tomlin) and I have promised each other that we're going to stay healthy, so we can do it forever — if Netflix wants us. But every time she gets a cold, I get scared."
The series isn't the first hit Fonda and Tomlin have shared. Back in 1980, they co-starred alongside Dolly Parton in the still-beloved revenge flick "9 to 5."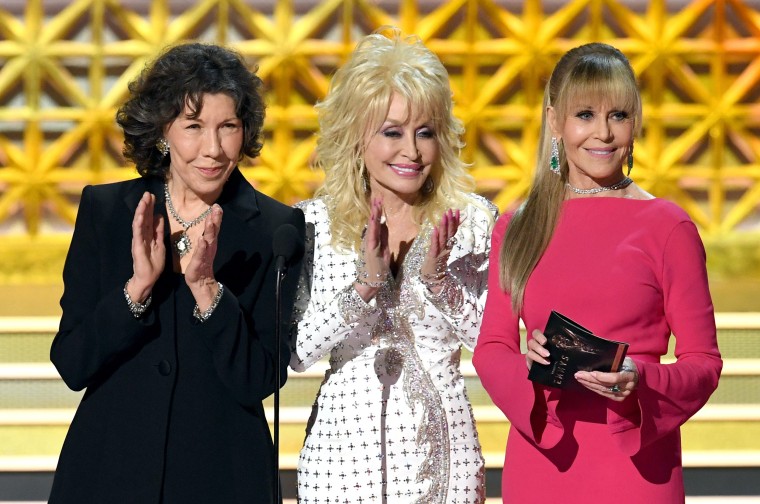 All three actresses recently reunited at the Primetime Emmy Awards, and that gave Fonda an idea for a sequel.
"At our ages, either we'd own the company or we'd be in a retirement home," she joked.
But DeGeneres saw the potential in the latter idea, adding "And the guy running the retirement home is the jerk (this time)!"
When her guest suddenly seemed less enthused with the proposed plot, the host added, "I thought I had something."
"Maybe you do," Fonda carefully considered. "I'll think about it."
And if it works out? "You'll get a piece of it," she added.