When former "Sopranos" actress Jamie-Lynn Sigler decided to publicly reveal she has multiple sclerosis this week, a big reason was the support she had at home from husband Cutter Dykstra.
"I think everyone around her always wanted her to come out with this but no one would ever push it,'' Dykstra told People magazine. "We wanted her to want to do it."
"I knew it would be such a weight off her shoulders and make her feel so much better. Everyone is so proud of her," he said.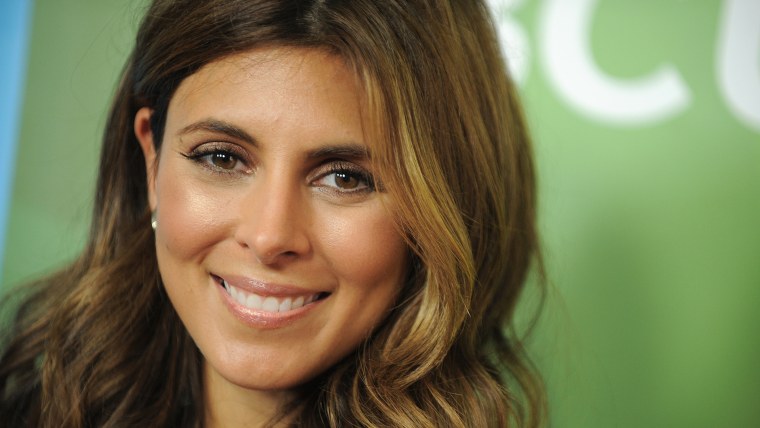 Sigler, 34, and Dykstra, 26, started dating in 2012.
Sigler revealed a few weeks into their relationship that she had the degenerative disease, which affects the central nervous system.
RELATED: He was 'protective': Jamie-Lynn Sigler on how James Gandolfini reacted to her MS
"I know she was nervous in telling me," Dykstra said. "But I just wanted to make her feel not so alone...to know that I would always be there."
"It's something I might have been able to keep to myself a little bit longer, but MS does affect things in your life like intimacy,'' Sigler told People.
"And I wanted to be able to share that with him. And he said, 'That's okay, it doesn't change anything that I feel and doesn't make me look at you differently.' He's given me the courage to be able to sit here today and talk about this."
Sigler's revelation came just days after her marriage to Dykstra, a professional baseball player, on Jan. 16.
The couple also has a 2-year-old son, Beau. (Cutter's dad is former MLB outfielder Lenny Dykstra.)
Sigler told People she was 20 when she was diagnosed. She lived symptom-free for a few years before experiencing difficulties.
She cannot walk for long periods of time without stopping to rest and sometimes gets tired while climbing stairs.
MS has no cure, but SIgler takes medication twice a day to help stabilize her symptoms.
"I just want to help her so much, whether it's going about the day to day things or getting her something from the kitchen or just letting her talk about it," Dykstra said. "I just always want to be there for her and know what she's going through; I don't want her to hold it in."
Follow TODAY.com writer Scott Stump on Twitter.