Jamie Lee Curtis has many accomplishments to her name, not the least of which is being one of America's funniest actresses. (She also does a great job with screaming, thanks to her breakthrough with "Halloween" in 1978, but more on that in a minute.)
One accomplishment she doesn't necessarily make too much noise about is that she's been married to actor Christopher Guest for 31 years — her first and only husband. That's an achievement for anyone, to say nothing of Hollywood stars. So what's her big secret?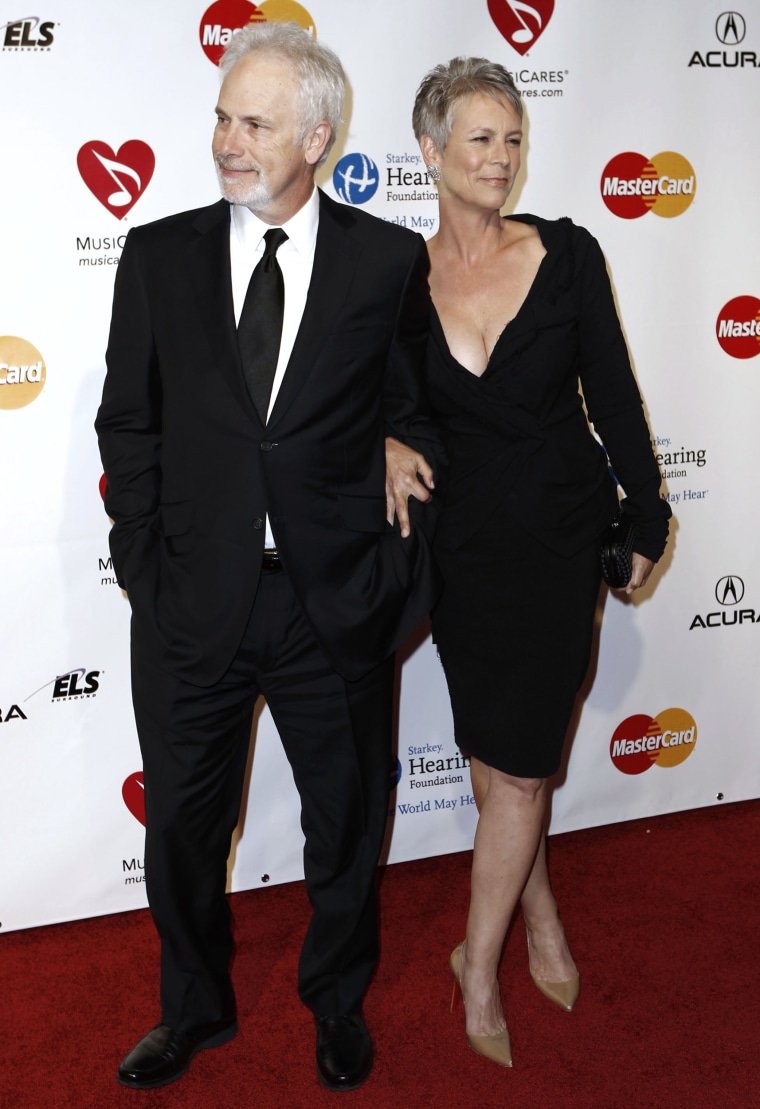 "Don't get divorced," she grinned on TODAY Tuesday when asked exactly that. "It's a fascinating thing. I could write a book on marriage called 'Don't Leave.'"
Of course, it's not that easy, but that's all Curtis had to offer. She was really visiting to talk about her new Fox show "Scream Queens," and why she decided to go back to her horror roots.
"I had to take this show because [creator] Ryan Murphy called me at my house and said, 'I'd like to meet you,'" she said. "It happened with Jim Cameron on 'True Lies' and it happened with John Cleese on 'Fish Called Wanda.' And those are the three times where people have actually called me and said, 'I want you, and only you.'"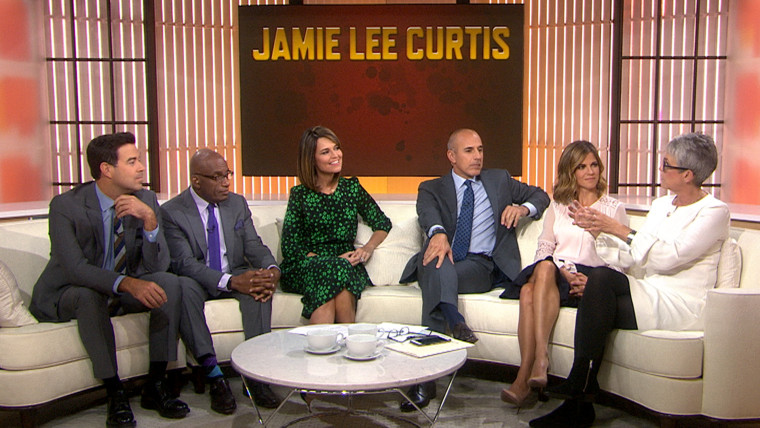 Flattering, to be sure! Murphy and company clearly have golden tongues to go with their golden pens, because they were also able to talk Curtis into a horrific situation she had heretofore refused to handle — recreating her mother Janet Leigh's infamous shower scene in "Psycho."
"I said, 'You know, guys, my whole life I've avoided that,'" she recalled telling the writers when the idea was floated. But she had a change of heart. "I said for this show, at this moment, my mom has been gone long enough now, I'm rooted on my own feet, I think we can now do it."
Curtis returned later in the show to talk to Hoda Kotb and Kathie Lee Gifford, and actually got choked up over being hired on the series.
"If you don't think that I am so grateful at 56 years old to have this job at this moment in my life, when ... I've done advertising for people, and I've done some really terrible movies and TV shows, in order to live my life, and I just woke up this morning weeping at this moment in my life," she said. "It's life, on life's terms and I'm just grateful, so, so deeply grateful."
"Scream Queens" premieres on Fox on Tuesday, Sept. 22 at 8 p.m. ET.