"Dawson's Creek" alum James Van Der Beek may have been one of TV's biggest stars in the late '90s and early 2000s, but not all his memories of that era have been fun.
In fact, to this day, the actor says, he's still haunted by the show's theme song!
True-blue fans of the hit teen drama, which also starred Katie Holmes and Michelle Williams, remember each episode kicked off with Paula Cole's 1997 hit "I Don't Want To Wait."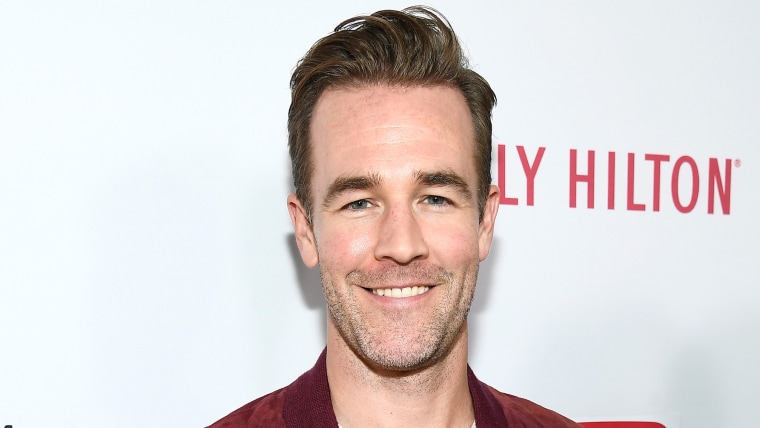 But the folky tune, which VH1 ranked among the top 100 hits of the '90s, is something of a trigger for poor Van Der Beek, 40, who played protagonist Dawson Leery.
"I have a complicated relationship with that song," the hilarious actor admitted to The Guardian. "If I was at karaoke and it started playing there's a part of me — and I'm a f------ grown-ass man with four kids — that still wants to go hide under the table."
RELATED: Watch James Van Der Beek keep his cool during awkward 'Dawson's Creek' interview
Van Der Beek said the song brings on flashbacks of being mobbed by young fans.
"I was at a pharmacy in Philadelphia and it came on and I immediately went into a weird panic," he said. "I think it's tied to the pandemonium that accompanied that, for which there was no off button."
"Walking around at that time was very tricky because one autograph could turn into a mob scene," said the actor. "So I walked around in fear of teenage girls."
Not surprisingly, Van Der Beek isn't keen on the idea of a "Dawson's Creek" reboot. Some characters stay with actors long after a film or movie, said the star. But not Dawson.
"I felt pretty complete putting that one on the shelf and not looking at him again," he said.