James Van Der Beek doesn't wanna wait any longer to talk about how great Michelle Williams is.
Van Der Beek told Us Weekly that the actress was not truly appreciated when they co-starred on "Dawson's Creek."
"I think one of the fun things about seeing Michelle — and the success she's had now — is she kind of slid under the radar when we were doing the show," Van Der Beek, 41, said of their time on the WB drama.
"And I think people really underestimated her outside of the cast," Van Der Beek continued. "So, yeah, it's been fun to kind of watch her get her revenge a little bit."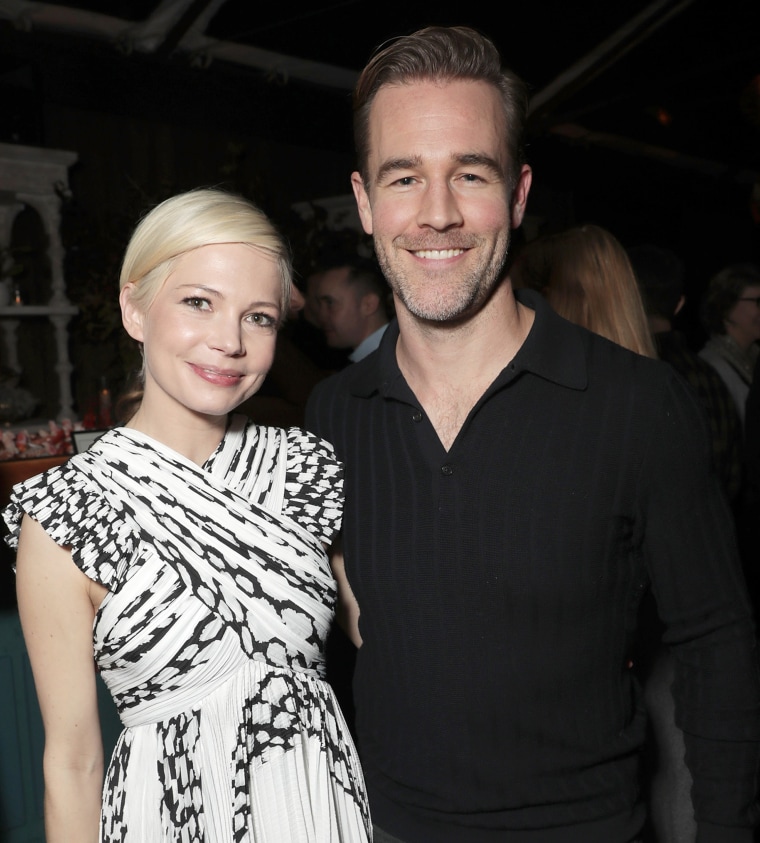 Van Der Beek, who is now a father of five, continued to gush about the choices Williams has made. "She's awesome, yeah. She's always done her own thing. She's a voracious reader, and I think at a certain point just kind of said, 'You know what? I'm going to stop trying to impress everybody else and just follow my own gut.' And that has worked out well."
"Worked out well" is an understatement.
Williams, 38, saw her career take off after "Dawson's Creek" wrapped in 2003. She's racked up four Academy Award nominations and starred in such critically acclaimed and commercially successful films as "Brokeback Mountain," "Manchester by the Sea," "The Greatest Showman" and "Venom."
She's also known for her relationship with the late Heath Ledger, who won a posthumous Oscar for his role as Joker in "The Dark Knight." Williams, who married musician Phil Elverum earlier this year, had a daughter, Matilda, with Ledger in 2005.
In addition to her on-screen work, Williams has also been at the center of a controversy after it was discovered that Mark Wahlberg earned more than 1,500 times what she made for starring in their film "All the Money in the World," a development that shined a light on the wage gap in Hollywood.
Even after all the accomplishments and turmoil she's endured since leaving the small screen, Williams still has fond memories of "Dawson's Creek." "I loved that we were able to get in there in those formative years for people," she told Entertainment Weekly earlier this year. "That's why people, I think, are so connected to it. When something affects you while you were growing up, it kind of stays in there forever.