If you've got a case of the Mondays, we've got the cure!
Singer-songwriter James Taylor performed on TODAY to start the week off on the right beat as part of our summer concert series.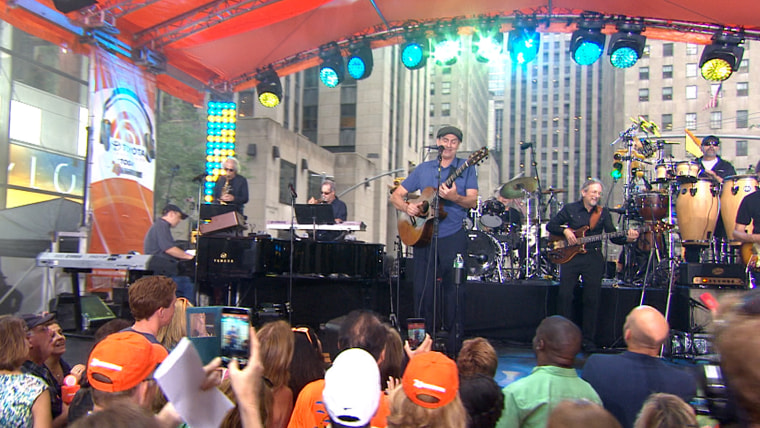 Taylor kicked off the musical morning with a crowd-pleasing rendition of his 1977 hit, "Your Smiling Face."
And speaking of the crowd, faithful fans made their way to the plaza early to make sure they didn't miss a moment of what the five-time Grammy winner had to share.
Fans raved through Taylor's second song, "Today Today Today," which is off his brand new album, "Before This World."
It's his first record of original songs in 13 years. So why did he wait so long?
"I guess I was trying to catch up with my correspondence or something," he joked between numbers.
Then the Rock and Roll Hall of Famer hit the stage again to sing his classic "Shed a Little Light" to cheers.
And if the latest installment of the Toyota Concert Series on TODAY leaves you wanting even more, then join us again Friday, June 19, to see Nate Ruess perform on the plaza.
Follow Ree Hines on Google+.