Family, friends and fans of James Gandolfini gathered in New York Thursday for a final remembrance of the actor known for his role as the tough-guy mob boss on "The Sopranos." Co-stars from that series -- usually recognized for their stoicism -- embraced one another with trembling lips and sorrowful faces as they entered the Cathedral Church of Saint John the Divine.
Gandolfini, 51, died of a heart attack in Rome on June 19. His 90-minute funeral was led by The Very Reverend Dr. James A Kowalski. Gandolfini's wife, Deborah Lin Gandolfini, provided the first of four remembrances. In brief but emotional remarks, she spoke tearfully of her late husband as a great father to his children, 13-year-old Michael and 9-month-old Liliana. She called him an "honest, kind and loving man" who "ironically, was extremely private."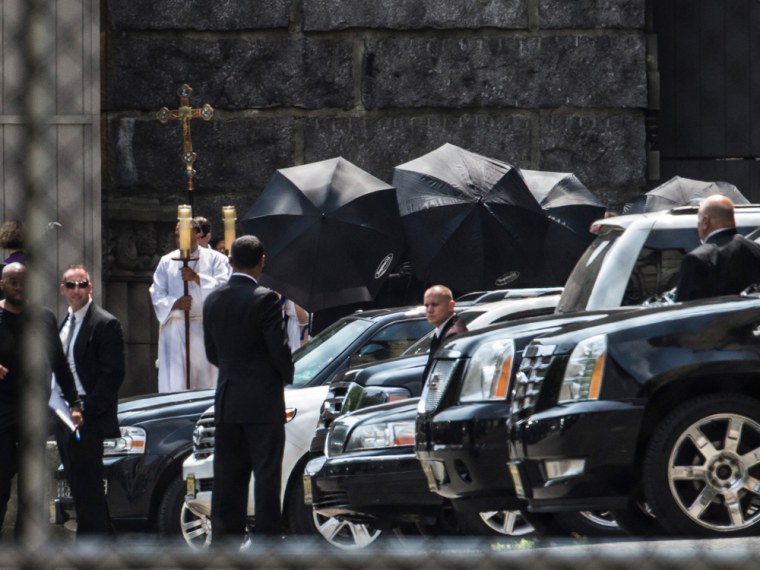 Two close friends of Gandolfini's spoke next: Thomas Richardson and Susan Aston. Richardson talked of being in Rome with Gandolfini, lighting a candle in a cathedral and praying at the statue of St. Francis. "Jim grew each and every day because he was open," said Richardson, who added that with Gandolfini, "every day was an adventure."
Aston was not just a friend; she had worked with Gandolfini for decades. On "The Sopranos" she served as his dialogue coach. She remembered the two of them working together in the 1980s and recalled how Gandolfini once shored up her courage before going onstage by saying, "What's the worst that can happen? We suck?"
At one point, she dropped yet another nickname for the actor, referring to him as "Buck."

David Chase, creator and executive producer of "The Sopranos," wrapped up the remembrances with his own, which took the form of a letter. "Dear Jimmy," he began, then addressed the eulogy directly to the late actor. He said he wanted to get some laughs, that's what all the advice he heard said he should do, but "I'm too sad and full of despair."
Nonetheless, Chase's remembrance did elicit some laughs, particularly when he said he was "scared" to speak at the service, and considered running away for four days, a reference to the time Gandolfini vanished from production on "Sopranos" early in the show's run.
He spoke of working with Gandolfini, who took his role to heart. One scene they filmed involved the actor slamming a refrigerator door in irritation repeatedly, even though the script didn't specifically call for him to do that -- he ultimately broke the refrigerator. "This role, this role, the places it takes me to," Chase said the actor muttered about that event.
Later, Chase noted, "Sometimes you tried too hard. The refrigerator is one example."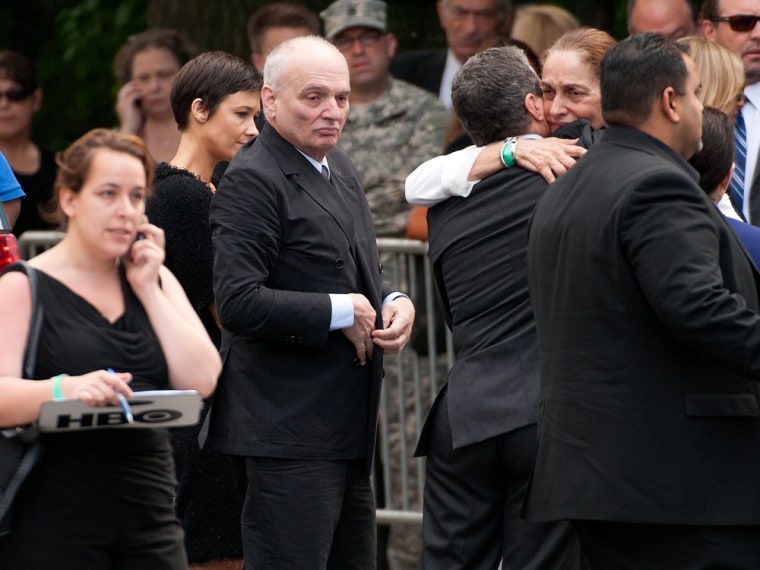 But Chase revealed much about how he saw Gandolfini and the character of Tony Soprano with an anecdote that also came from the show. It was a hot day of filming, and he caught Gandolfini sitting in a lawn chair in black socks and shoes, pants rolled up, a wet handkerchief on his head to help him stay cool. Chase said he saw that and "was filled with love, because I knew I was in the right place." He said that was precisely what his own relatives used to do on a hot day, working in construction ("What is it about Italians and concrete," quipped Chase) in New Jersey. "I was so proud of our heritage," he said, choking up.
Chase also recalled a time when Gandolfini told him, "I just want to be a man."
"The paradox with you I always felt was I was seeing a young boy, because you are boyish. ... That is why you were an amazing actor, that child inside," Chase said.
He ended his "letter" by relating a scene they never shot, but one he had mapped out: Tony Soprano is stranded in the Meadowlands with nothing in his pockets except some change, no crew around him, and has to board a bus to get home like everyone else. The idea was the episode would end with Tony's face on the bus as Joan Osborne's "What if God Was One of Us" played (and its lines "what if God was one of us/just a slob like one of us/just a stranger on the bus/trying to make His way home"), as the credits rolled.

Chase then ended his speech with the same letter format: "Love, David."
Among others who attended the service were Gandolfini's "Sopranos" co-stars Edie Falco, Dominic Chianese, Joe Pantoliano, Aida Turturro and Julianna Margulies. New Jersey Gov. Chris Christie was also in attendance.
Gandolfini was also remembered Wednesday at a private, invitation-only wake held in Park Ridge, N.J. Gandolfini's wife and daughter were among the first to arrive, according to the New York Daily News.
"It's a nightmare for the whole family," Bob Price, whose wife is a Gandolfini cousin, told the paper. "It's a horrible, horrible thing. Everybody is just devastated."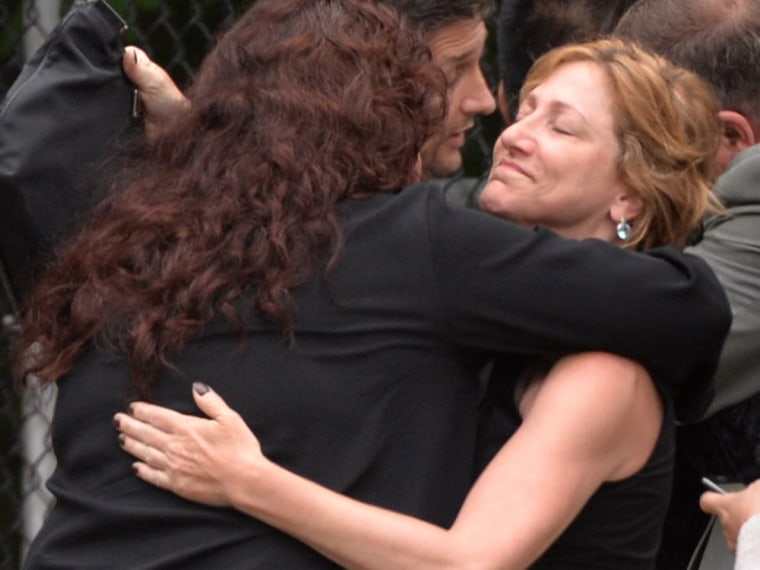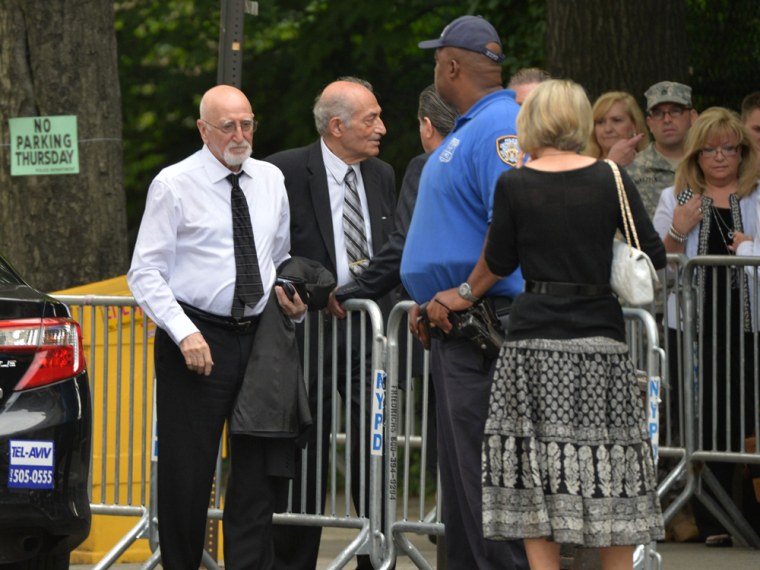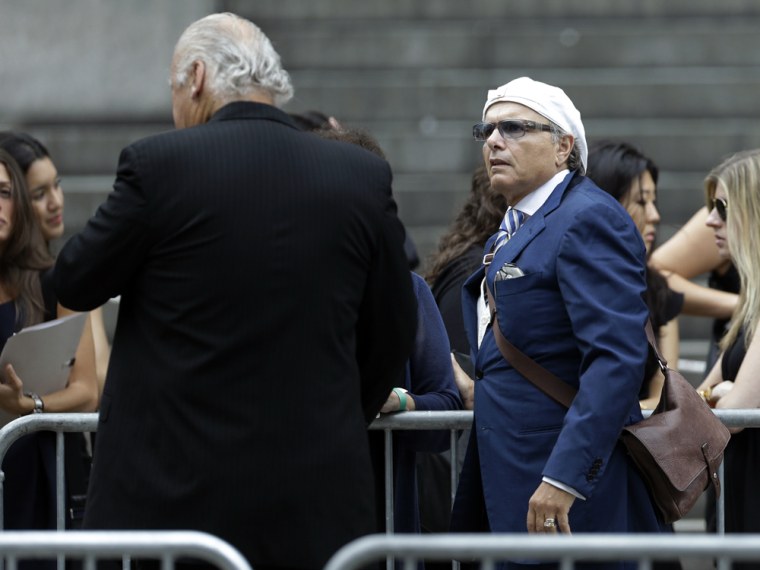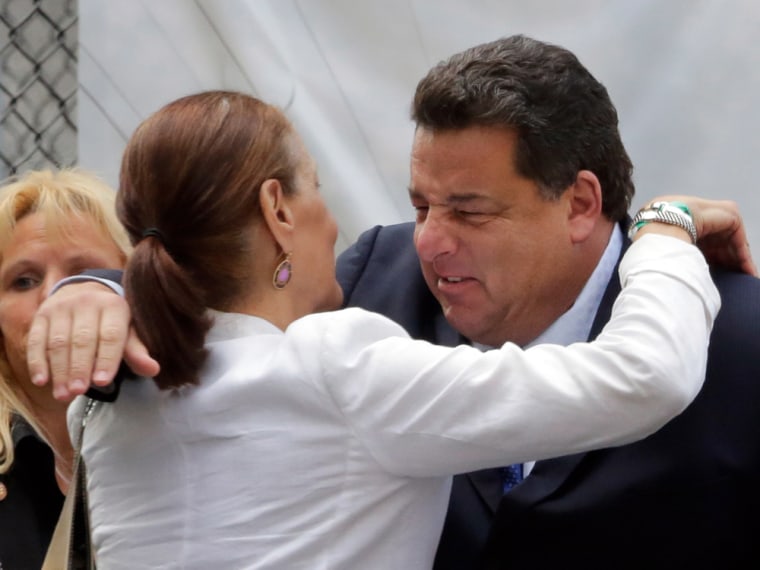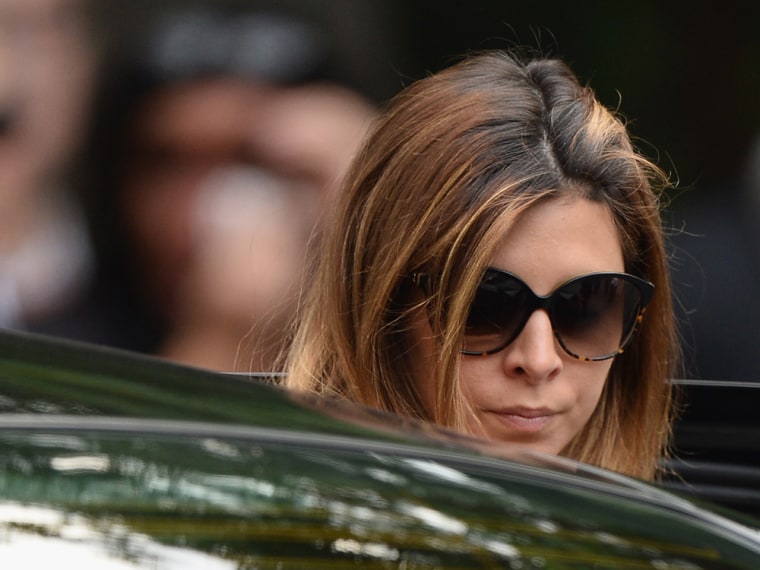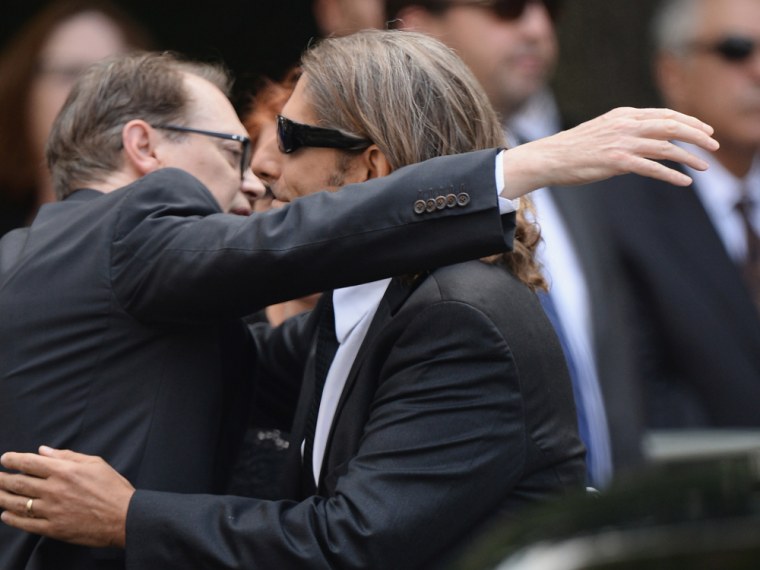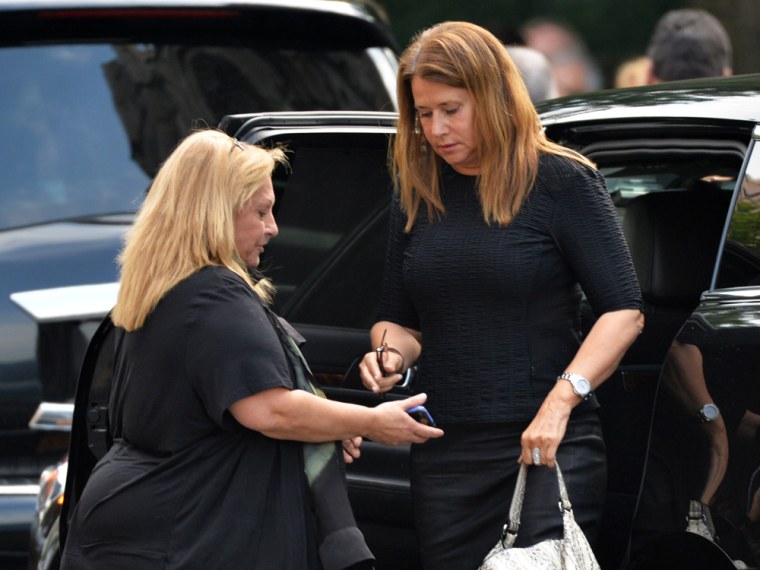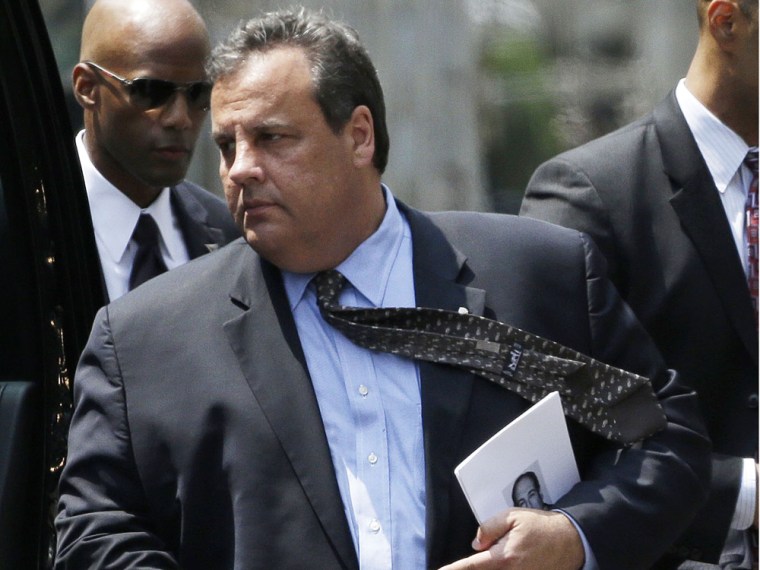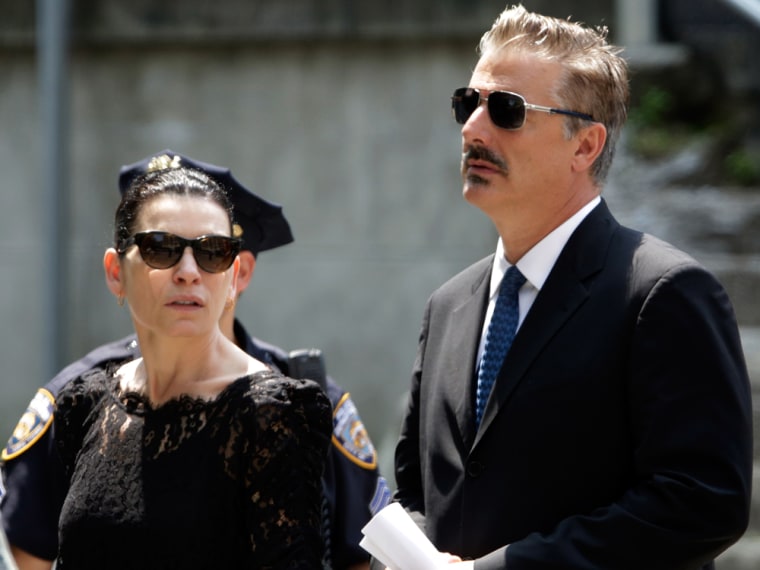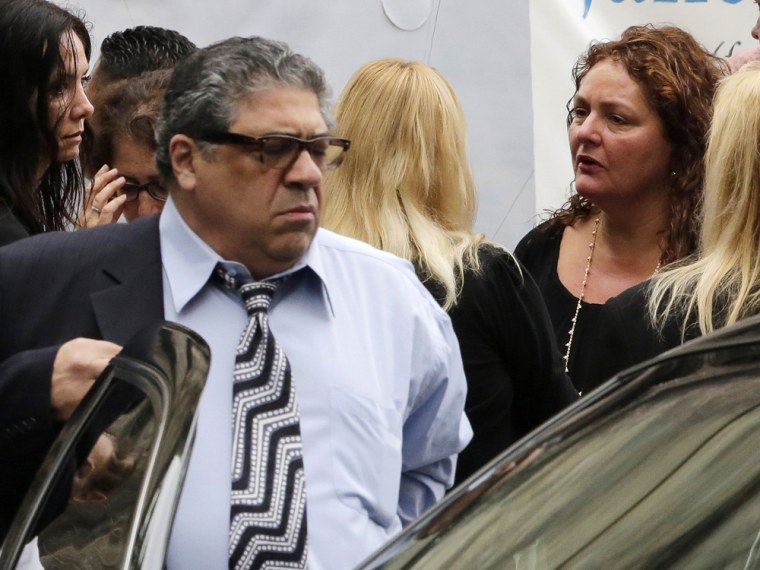 The award-winning actor made even brutal mob boss Tony Soprano seem likable, but that was far from his only role.