"The Late Late Show" host James Corden is a little obsessed with "The People v. O.J. Simpson," the FX series about the infamous "Trial of the Century."
And now that laser focus has turned up something none of us could see — a musical, waiting to be born!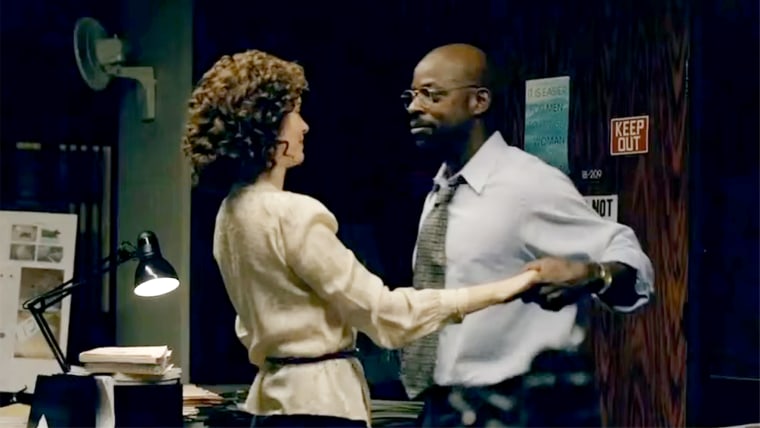 Corden recapped the latest episode on his show Wednesday, pointing out some of the goofier aspects like extreme camera zooms and prosecutor Marcia Clark's frequent mood swings. But then he landed on the best topic of all.
"The highlight of last night's episode was definitely seeing Chris Darden [Sterling K. Brown] dancing," he said. "In fact, he actually reminded me of one of my favorite films."
MORE: 'Dirty Dancing' getting TV remake, Abigail Breslin set to star
Cue clips from the show reassembled to the music of "Time of My Life" from "Dirty Dancing."
That's right, it's "Darden Dancing," with Sarah Paulson's Clark as Baby and Darden as Johnny Castle!
MORE: 'Dirty Dancing With the Stars'? Bindi Irwin's next dance will be a classic
Unfortunately, we only get a few seconds of the genius premise, but that should be enough for a Hollywood studio to pick up this concept and run with it.
Sure, we all know "Dirty Dancing" is getting a TV movie remake and has already cast its leads, but nobody says there can't be a parallel production!
We'll be over here, waiting patiently in the corner.
Follow Randee Dawn on Twitter.