We're all waiting with bated breath and a spoonful of sugar for the 2018 movie "Mary Poppins Returns," in which Emily Blunt and Lin-Manuel Miranda will star in roles originally made cinema famous by Julie Andrews and Dick Van Dyke.
But until that version of the adaptation of P.L. Travers' beloved magical nanny series arrives, we're just fine with ... James Corden?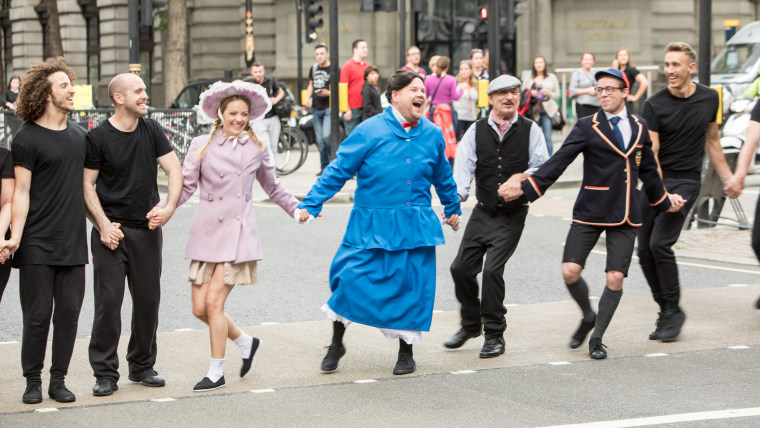 Well, sure we are! Because it's James Corden!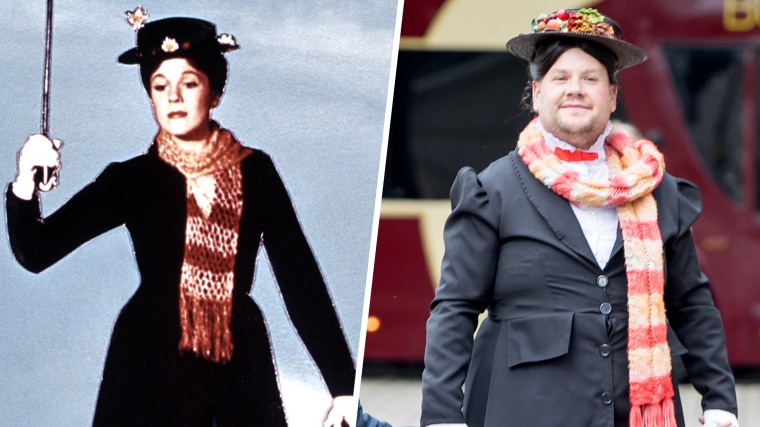 Corden is in London, filming a batch of shows that will air starting the week of June 5, and photographers caught a glimpse of one of his most hilarious routines, "Crosswalk the Musical," being enacted on the streets there.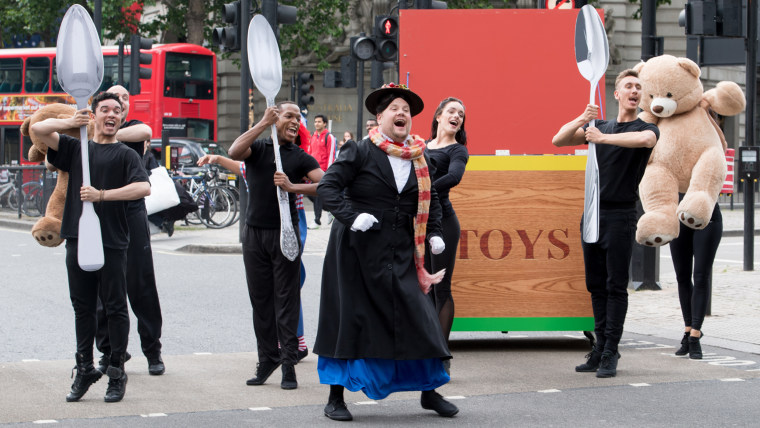 He's already stopped traffic in Los Angeles more than once with productions of "Beauty and the Beast," "Grease" and "The Lion King."
In any case, it's yet another chance for Corden to belt out the big numbers while strapped into multiple dresses as one of his guests is dragged into the performance, like it or not. This time around it's Oscar-winning actor Ben Kingsley who's taking on the role of Bert, and he appears to have had a rollicking good time.
In fact, the whole thing seemed just supercalifragilisticexpialidocious!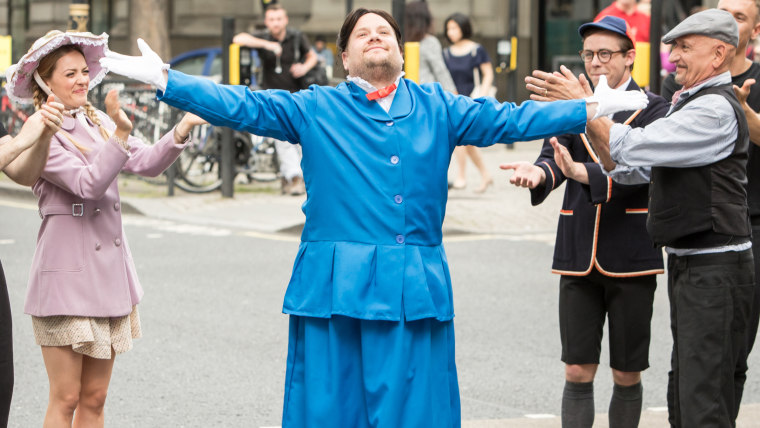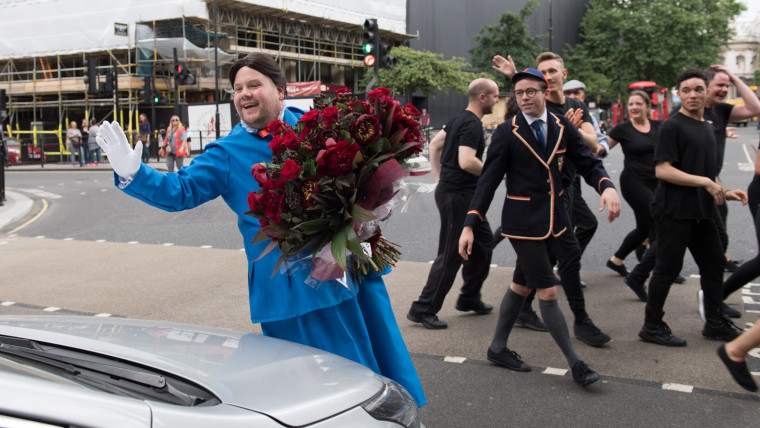 We'll have to wait until next week to see the finished production, but we're already setting our DVRs to record. This one is making us truly chim-chim-cheery!
RELATED
Follow Randee Dawn on Twitter.