In wake of the deadliest mass shooting in U.S. history, host James Corden opened Sunday night's Tony Awards with a message for the victims: "You are not on your own."
"On behalf of the whole theater community and every person in this room, our hearts go out to all of those affected by this atrocity," he said to open to the show. "All we can say is you are not on your own right now. Your tragedy is our tragedy."
RELATED: Tony Awards will be dedicated to victims of 'unimaginable' Orlando shooting
Corden added, "Theater is a place where every race, creed, sexuality and gender is equal, is embraced and is loved. Hate will never win. Together, we have to make sure of that. Tonight's show stands as a symbol and a celebration of that principle."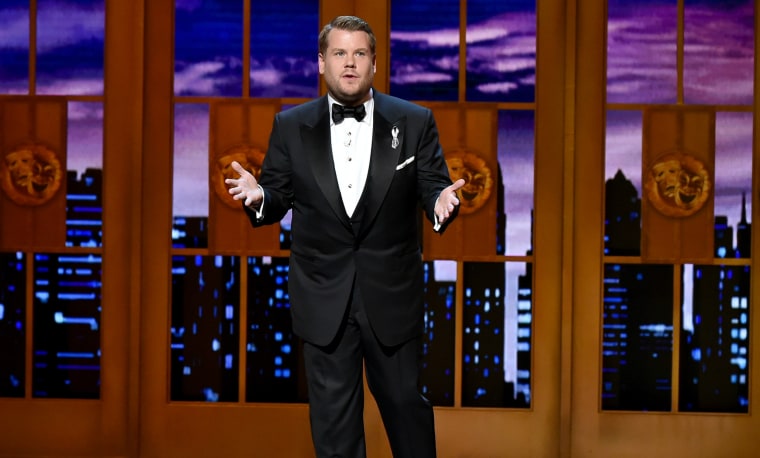 Other participants at the award show made reference to the shooting in Orlando early Sunday morning, where 49 people were killed and another 53 were injured after a gunman opened fire in a gay nightclub.
Barbra Streisand, who has two Tony nominations and a special award of her own was presenting at the awards for the first time since 1970 and noted, "Tonight our joy is tinged with sorrow. But we're here to celebrate Broadway and the beauty that artistry can bring into this world."
Best leading actor in a play (for "The Father") nominee Frank Langella said, "I urge you, Orlando, to be strong; the most generous human beings on Earth are in this room and we will be with you every step of the way."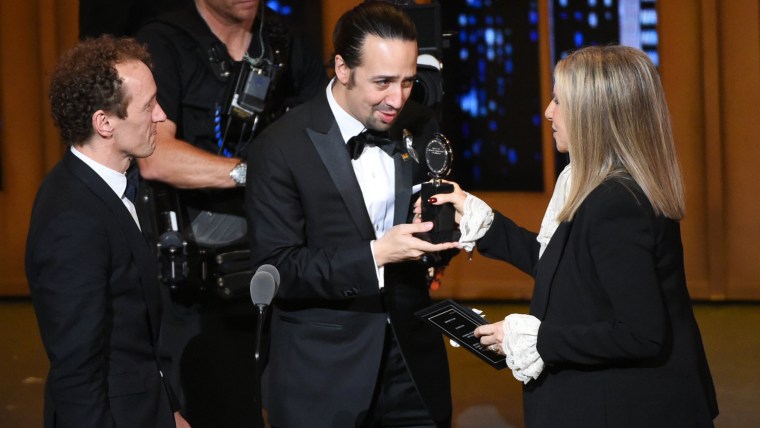 But it was best score recipient Lin-Manuel Miranda, whose "Hamilton" scored 11 Tonys during the night, who captured the hearts of the audience with his acceptance speech. It was both written in sonnet form and in part dedicated to the victims in Orlando.
"When senseless acts of tragedy remind us that nothing here is promised, not one day," he said. "And love is love is love is love is love is love is love is love cannot be killed or swept aside."
The various speeches weren't the only way the Tony Awards paid tribute to the tragedy in Orlando. Earlier Sunday, the Tony Awards announced via social media that the entire show would be dedicated to the victims.
And on the red carpet, the show made a custom silver ribbon "in remembrance" for Orlando that was worn by celebrities including Corden, Cate Blanchett, Neil Patrick Harris and more.
"Hamilton" performers also decided to omit the use of muskets on stage during their production number for "Yorktown."
RELATED: 'Heartbroken': Support for Orlando shooting victims pours in on social media
In the end, "Hamilton" was the night's big winner with 11 Tony wins, including best actor in a musical (Leslie Odom Jr.) and best new musical. "The Color Purple" won for best revival of a musical and best leading actress in a musical (Cynthia Erivo) — and for the first time in history, all four musical acting awards went to people of color.
See photos of global solidarity following the worst mass shooting in U.S. history.