Are you ready to see "The World's Best" talent?
Late-night funnyman James Corden is joining forces with actress Drew Barrymore, country star Faith Hill and "RuPaul's Drag Race" host RuPaul Charles on a new global talent competition series coming to CBS next year.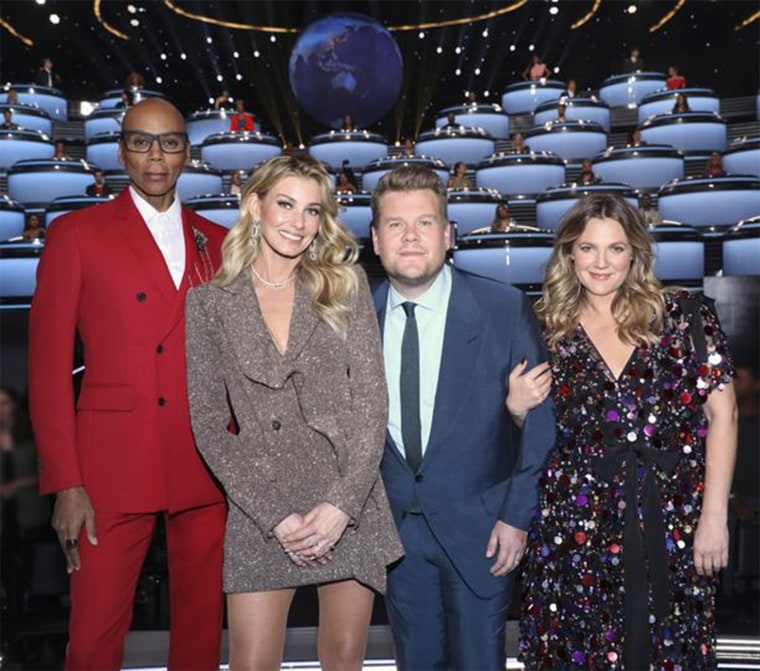 Emmy winner and "The Late Late Show" host Corden will emcee "The World's Best" and also serve as executive producer, while Golden Globe winner Barrymore, Grammy winner Hill and Emmy winner Charles will serve as the three American judges.
According to a CBS press release, the new series will be "a first-of-its-kind global talent competition that features acts from every genre imaginable, from every corner of the planet."
Contestants will not only have to impress the trio of American judges, they'll also need to break through the "wall of the world," featuring 50 of the world's most accomplished experts from every field of entertainment. The winning act "will ultimately be crowned The World's Best."
"It's only fitting that 'The World's Best' perform in front of the world's best," said Sharon Vuong, CBS' SVP, Alternative Programming for CBS. "James, Drew, Faith and RuPaul are all amazing talents who have excelled in their respective fields on a global scale. We can't wait for them to bring their distinct voices to a show that's unlike any other."
The 10-episode series is being produced by reality TV heavyweights Mark Burnett and Mike Darnell, the brains behind two of TV's biggest talent competition reality series, "The Voice" and "American Idol."
"This groundbreaking series is like the Olympics of talent shows and needed the perfect talent combination," said Burnett. "Mike and I are thrilled Drew, Faith and RuPaul are all on board. We can't wait to see the fun they have together."
"The World's Best" will premiere in 2019 — and we can't wait!