No time to take in a live musical? No worries. "The Late Late Show's" James Corden has the perfect solution for busy theater lovers — or anyone else stuck at the light on the corner of Genesee and Beverly in Los Angeles.
On Tuesday, late-night TV's newest host decided to bring the summer lovin'-filled tale of Danny and Sandy to busy commuters in "Crosswalk the Musical: Grease."
Yes, whenever the light turned red and drivers found themselves stuck at the intersection, Corden and the rest of the cast charged the crosswalk and broke into a rousing rendition of "Summer Nights," "Greased Lightnin'" and other fan-favorite song-and-dance routines from the movie. When the light turned green, the gang rushed back to the wings, aka the street corners.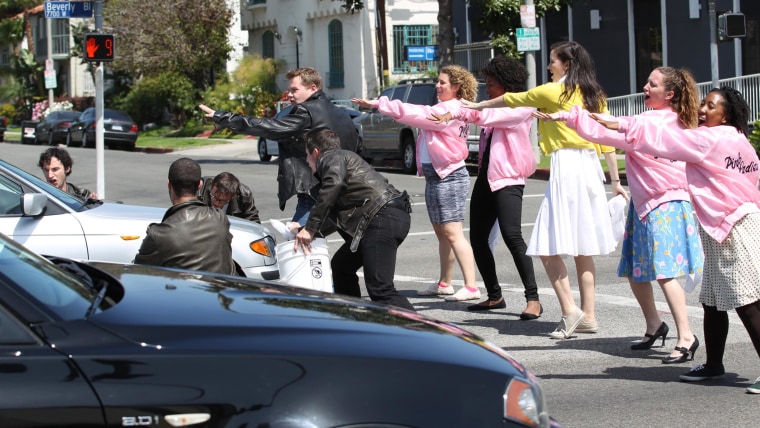 Watch the clip to see Corden play the perfect dual role of Danny Zuko and a deranged director — and to see him treat a cacophony of car horn as applause.
Follow Ree Hines on Google+.