We knew the man behind Carpool Karaoke loves music, but we had no idea that James Corden shared a passion usually reserved for tweens, teens and nostalgia-lovers — boy bands! And he's eager to bring them back.
"I'm talking proper boy bands," he told his "Late Late Show" audience Tuesday night. "Five guys together: I'm talking about the cute one, the funny one, the nice one, the other one and the maverick who refused to play by the rules — all living together in some weird mansion in Orlando."
In particular, he was talking about Backstreet Boys.
Corden welcomed A.J. McLean, Nick Carter, Howie Dorough, Kevin Richardson and Brian Littrell to the stage to perform their 1997 hit "Everybody (Backstreet's Back)," but he didn't stop there.
RELATED: Cindy Crawford re-creates her classic 1992 Pepsi ad with help from James Corden
The host then really showed his love for the genre by taking the stage with the guys for some synchronized dance moves and "Am I sexy?" lyrics.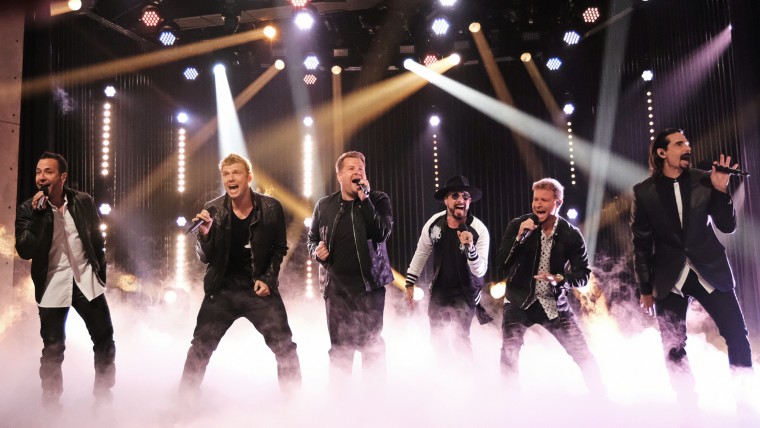 The result? Amazing.
While Tuesday night marked the first time Corden has confessed his boy band obsession, it wasn't the first time he's shown off his boy band prowess.
RELATED: The Backstreet Boys are back with 'Larger Than Life' show
In the past, he's crooned Carpool-style with One Direction.
And once, he even belted out a ballad in the style of Boyz II Men with Boyz II Men.
Follow Ree Hines on Twitter.