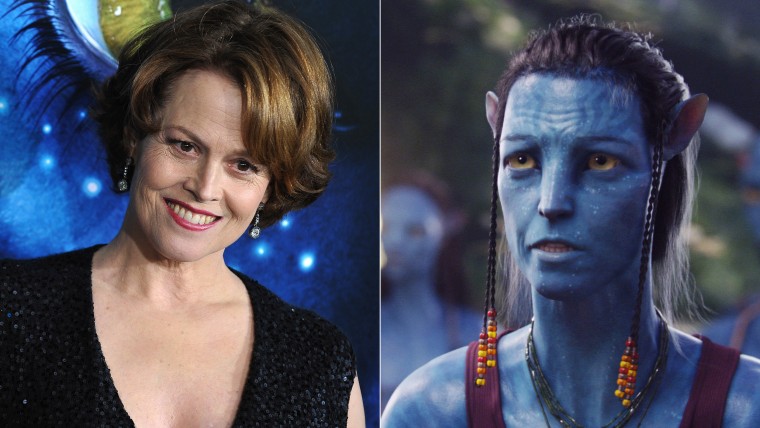 It's on! James Cameron has confirmed that he and Sigourney Weaver will collaborate again for the planned "Avatar" sequels. 
"Sigourney and I have a long creative history, dating back to 1985 when we made 'Aliens.' We're good friends who've always worked well together, so it just feels right that she's coming back for the 'Avatar' sequels," Cameron said in a statement.
The director continued, "Her character of Grace Augustine, as fans know, died in the first movie, so she's playing a different and in many ways more challenging character in the upcoming films. We're both looking forward to this new creative challenge, the latest chapter in our long and continuing collaboration."
Word of Weaver's return to Pandora has been going around for a few years already. She told ComingSoon.net in September 2011, "Don't worry, I will be back. Jim says no one ever dies in science fiction. He's told me stories for the next two movies and I have to say that they're absolutely wonderful and there's a real treat in store. Now we just have to make them."
Just how a dead character would resurface in the "Avatar" films isn't clear, but Cameron told New York in 2011, "Have you ever heard of non-linear storytelling? A lot happens on that planet before she shows up, and before Jake shows up to join her. She's there for 15 years ahead of time. I don't know, but I wouldn't jump to conclusions."
And since Weaver will be playing a new character in the sequels, resurrecting Grace may not even be an issue for the sequels.
"Avatar 2," "Avatar 3" and "Avatar 4" don't have official titles yet, but have expected release dates in December 2016 and December 2017 for the first two, and some time in 2018 for the third sequel. 
The original film, released in December 2009 is the No. 1 grossing movie of all time, and earned nearly $2.8 billion worldwide.
Follow Randee Dawn on Google+.