James Bond is back! Or he soon will be. On Thursday morning, director Sam Mendes revealed the British secret agent, played by Daniel Craig, will return to the big screen in "Spectre." And, of course, 007 will be far from alone. 
Traditionally, Bond has a beauty to contend with — whether friend, foe or lover (or more often than not, some mixture of all three) — but this time he'll have two. Léa Seydoux, best known for her parts in the French hit "Blue Is the Warmest Color," and Monica Bellucci, who has a long list of international film and television credits, with both give the international man of mystery a challenge.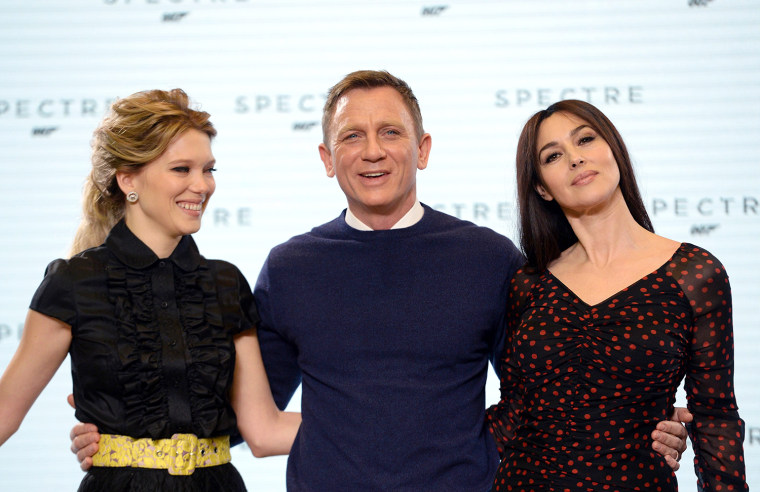 Seydoux will take on the part of Madeleine Swann, while Bellucci will play Lucia Sciarra opposite Craig — though few other details about the women are known.
The actresses will join a long list of women who've portrayed "Bond girls" (though Mendes didn't use that term to describe them), including stars Halle Berry, Rosamund Pike, Teri Hatcher, Famke Janssen and many more.
But Bond's potential love interests weren't the only news Mendes shared.
"Django Unchained" star Christoph Waltz (who worked with Seydoux once before in 2009's "Inglourious Basterds") will play the villain hoping to ensnare 007.
Also joining the cast is Irish actor Andrew Scott — a man "Sherlock" fans are sure to recognize for his part as Jim Moriarty, the criminal mastermind who brought true terror to that show.
And as for Bond's all-important car? Everyone's favorite spy will keep things traditional behind the wheel of yet another Aston Martin.
Filming on "Spectre" (a crime syndicate that stands for Special Executive for Counter-Intelligence, Terrorism, Revenge and Extortion, and is familiar to longtime Bond fans) will start next week, but Bond fans will have to wait until until late 2015 to see the film.
Follow Ree Hines on Google+.