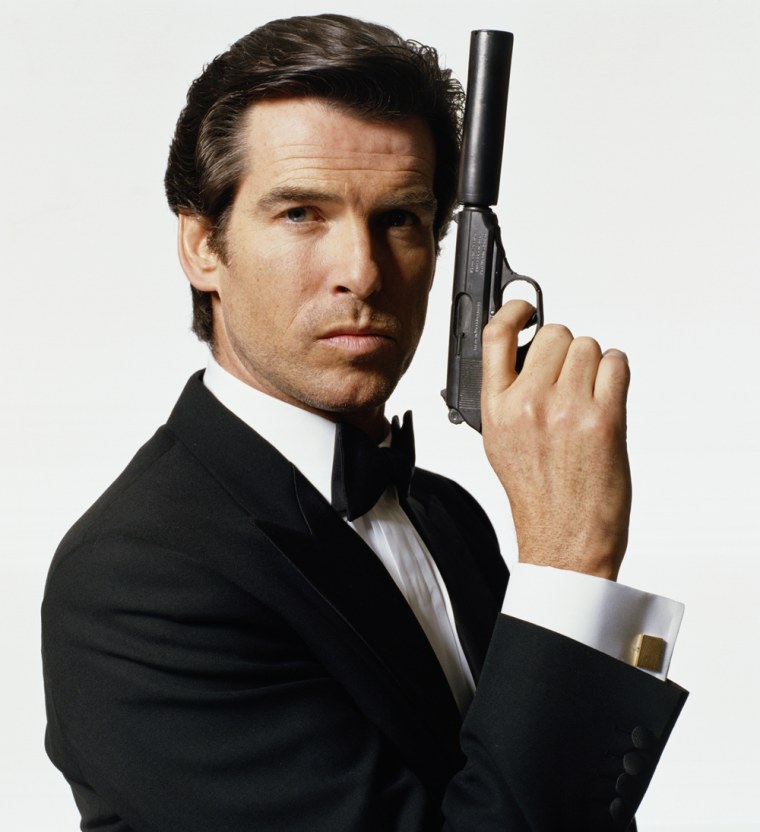 Pierce Brosnan was a dashing James Bond when he took over the iconic role from Timothy Dalton in 1995's "GoldenEye." It was a role he reprised three more times, each time with box-office success, but it turns out the actor isn't quite so fond of his portrayal of 007.
"I have no desire to watch myself as James Bond. 'Cause it's just never good enough," the Irish actor told The Telegraph. "It's a horrible feeling."
Brosnan, 60, explained that he felt as if he were "caught in a time warp" between predecessors Sean Connery and Roger Moore, who played the British Secret Service agent six and seven times, respectively. 
But his portrayal of Bond wasn't the only issue he had with his 007 films. 
"The violence was never real, the brute force of the man was never palpable," he told The Telegraph. "It was quite tame, and the characterization didn't have a follow-through of reality, it was surface. But then that might have had to do with my own insecurities in playing him as well." 
The actor certainly brought a sense of fun to the franchise, but that's not all. In a review of "GoldenEye," Roger Ebert wrote of Brosnan's 007, "He is somehow more sensitive, more vulnerable, more psychologically complete, than the Bonds played by Sean Connery, George Lazenby, Roger Moore and Timothy Dalton. ... He's more knowing, more aware of relationships."
Sounds like high praise, but perhaps the legendary critic agreed with Brosnan's take. "I am not sure this is a good thing," Ebert wrote of the more complete Bond.
Regardless of how Brosnan might critique his own portrayal, the role opened up new opportunities for the actor.
"It's the gift that keeps on giving, that allowed me to create my own production company and make my own movies," he said.
Follow Anna Chan on Google+.