For Jaleel White, a meeting with celebrity medium Tyler Henry brought back painful memories of losing one of his "Family Matters" co-stars to cancer.
White shed tears as he remembered actress Michelle Thomas, who played Myra, the girlfriend of his nerdy character, Steve Urkel, on his hit '90s sitcom. (She also played the girlfriend of Malcolm-Jamal Warner's Theo on "The Cosby Show.") Thomas died in 1998 at the age of 30.
In a preview clip for tonight's episode of "Hollywood Medium," Henry tells White that he sees what looks like an "E," an "L," an "L" and an "E." The actor is stunned, wondering aloud whether Henry used Google beforehand to dig up information about him.
"September birthday, sudden passing, E-L-L-E ... no Google?" White asks.
"No Google. This is embarrassing, I don't even recognize you," Henry, 21, admits.
"Don't worry about that part. We'll talk about that part later. It gives me joy you don't know who I am," White, 40, jokes before opening up about Thomas.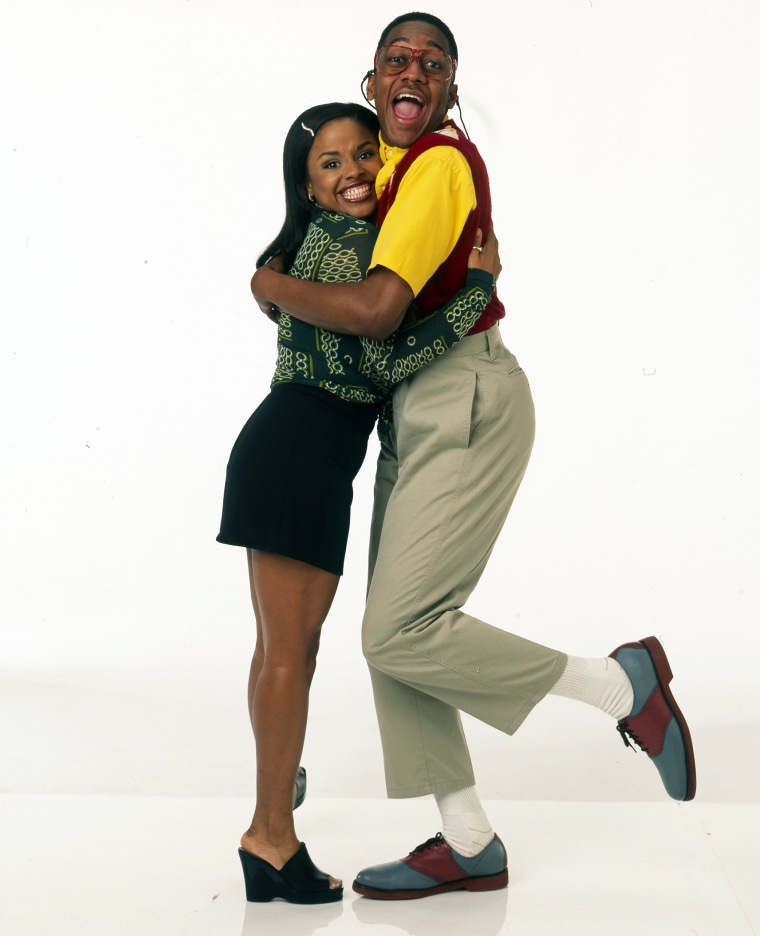 "You're talking about Michelle Thomas. She was my old co-star from 'Family Matters' and she died of stomach cancer ... quickly. She had a lot of friends in the music industry," an emotional White said.
"Her birthday is September 23, 1968. So that's two days after the '21' you said," he added, before lightening the mood in the room: "You 'bout to get me meme'd up on Instagram!"
White recently tweeted about his appearance on "Hollywood Medium," writing that Henry "absolutely blew my mind." The episode airs tonight at 9 p.m. EST on E!