It's been nearly 15 years since "Lizzie McGuire" ended, but Jake Thomas still gets recognized for his role as the title character's scheming little brother, Matt, in the hit Disney Channel series.
"You know, nowadays you would think that the beard would throw it off; I have no idea how people still recognize me with it," Thomas, now 28, told TODAY. "But it happens every once in a while."
In fact, fans still quote back some of Matt's more memorable dialogue — for example, the line he recites throughout one episode when rehearsing for a school play ("Ah, the doorbell. I'll get that."). But what moves Thomas the most is when he's told how much the show impacted viewers' childhoods.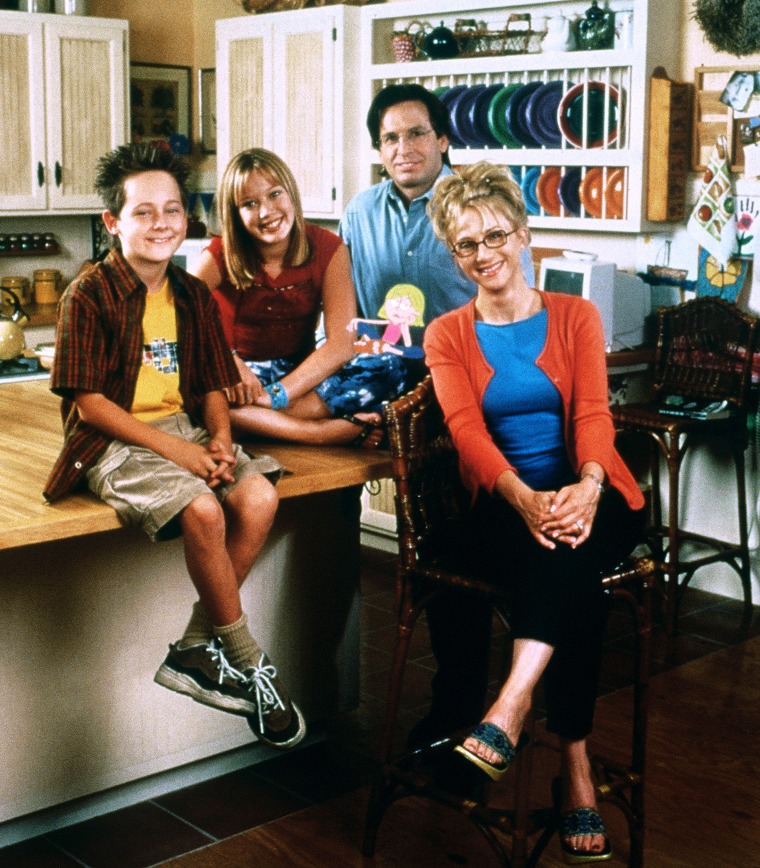 "People come up to me and say, 'That was my favorite show growing up,' or, "'Lizzie McGuire' was my life growing up,'" he said. "Which, honestly, is a really special thing because it's one thing to be on a show that was successful and did really well, and it's another thing to be on a show that really impacted people's lives and is something that they can look on back on and really reminisce and think about really good times. And that's something really magical."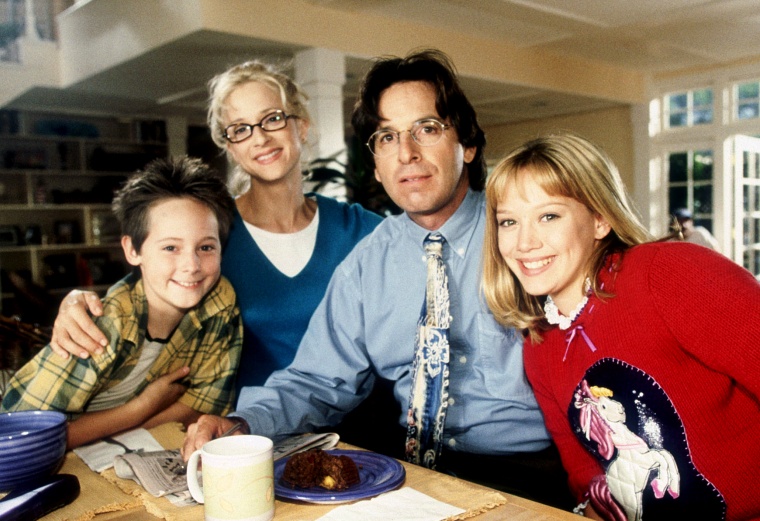 Looking back on Matt's bond with sister Lizzie (Hilary Duff), Thomas observed, "I would say it was a hostile relationship between Matt and Lizzie most times, but there were always moments where they would kind of come together and be nice to each other and realize that we really are family at the end."
The siblings' relationship clearly resonated with kids watching "Lizzie McGuire," which ran from 2001 to 2004.
"I hope little brothers of the world look up to me," he said. "I've been told many, many times by other people who grew up watching the show that their little brother was exactly like me and therefore they could feel Lizzie's pain. So I feel like maybe I executed the role in a wholesome, correct way if I got that kind of feedback. Overall, I think it worked."
In 2015, Thomas shared a photo with Duff and co-star Lalaine (Miranda), sending fans into a frenzy. More recently, he documented a reunion with his TV mom, Hallie Todd. And those aren't the only cast members he's seen in the past few years.
Thomas says he sees Clayton Snyder (who played Lizzie's crush Ethan) "somewhat regularly." "We did a movie together, actually, in New York, I want to say two years ago," he said. He also sees his onscreen dad, Robert Carradine, "every once in a while." And he joined Carly Schroeder (Melina) for a 15th anniversary screening of "The Lizzie McGuire Movie."
So, where would his prankster character be now?
"Matt would either be in jail or, like, an internet billionaire," Thomas said. "I feel like it's one or the other, no in between."
These days, Thomas is an actor, producer, director and photographer — to keep up with his work, check out his website and Instagram account.