Jake Bongiovi wished the girl of his dreams, Millie Bobby Brown, a very happy birthday on Instagram Feb. 20.
The "Stranger Things" actor turned 19 the day before, and the "Sweethearts" actor, 20, posted 10 photos of them in some of their more casual moments, like when they were taking a nap, playing around in the mirror or snuggling up together.
"Another year around the sun together," he captioned the pictures about her golden birthday. "Happy 19th to the girl of my dreams. I love you more than words can describe. Everything about you is golden down to the core."
Brown also posted about her birthday Feb. 19, sharing a picture of herself dancing at a party wearing a black halter top with matching shorts.
One of Bongiovi's pictures shows Brown grinning over her boyfriend's shoulder in a dark top while Bongiovi wears a rust-colored shirt.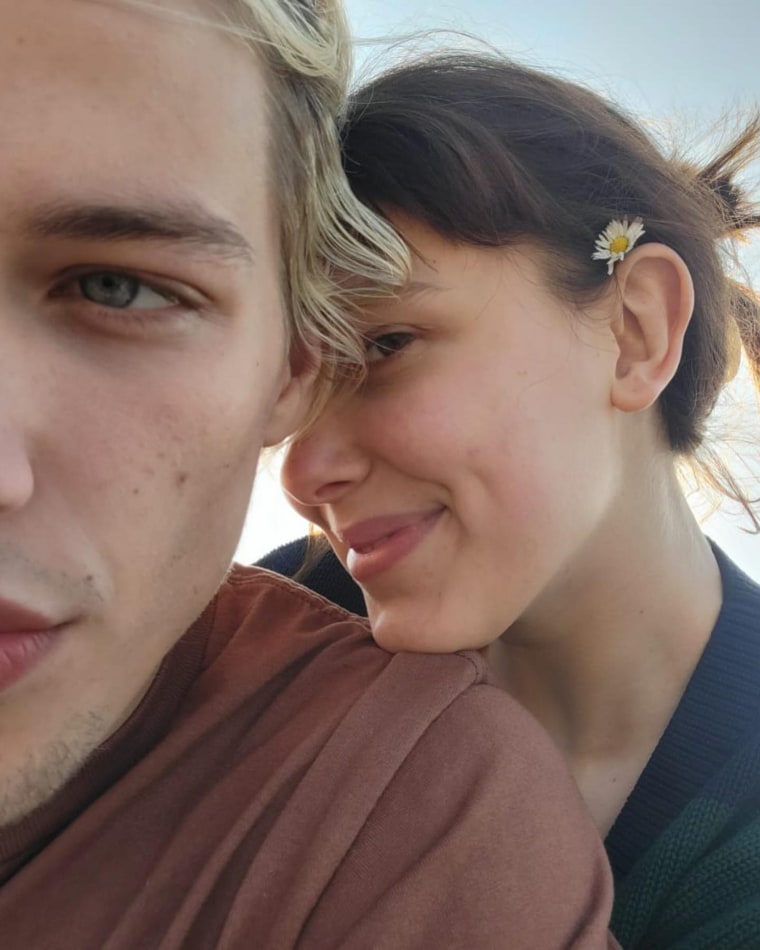 Another snap shows the two in a goofy moment together in the pool: Bongiovi appears to dunk his girlfriend under the water while playing around.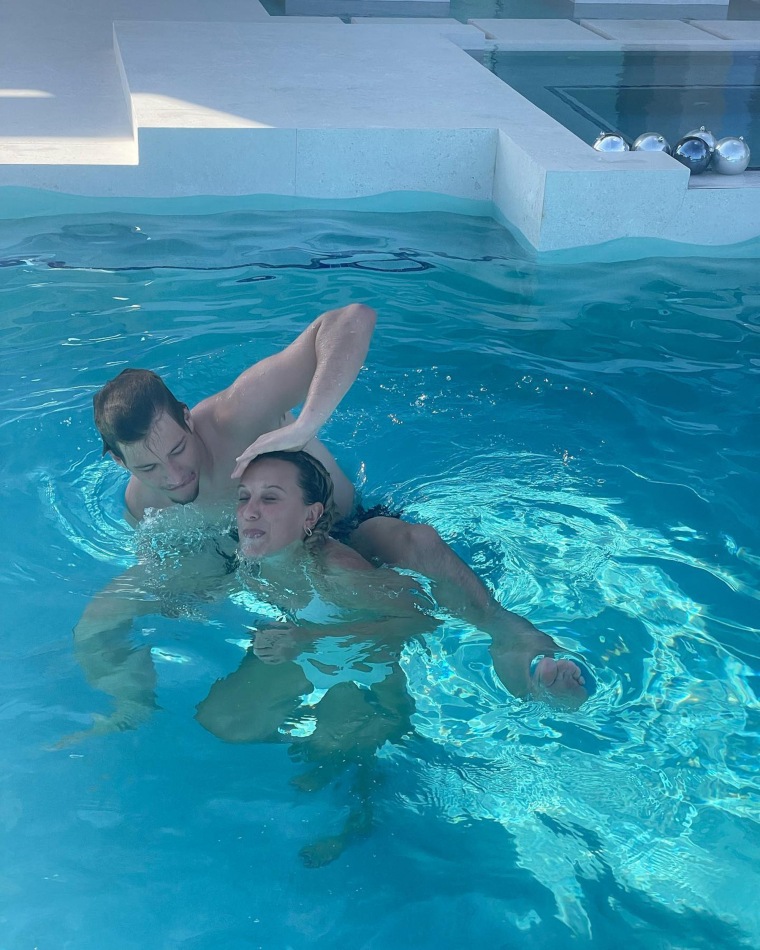 Another of Bongiovi's pics shows the couple soaking up some sun — and each other's love — while visiting a mountainous area in white baseball caps.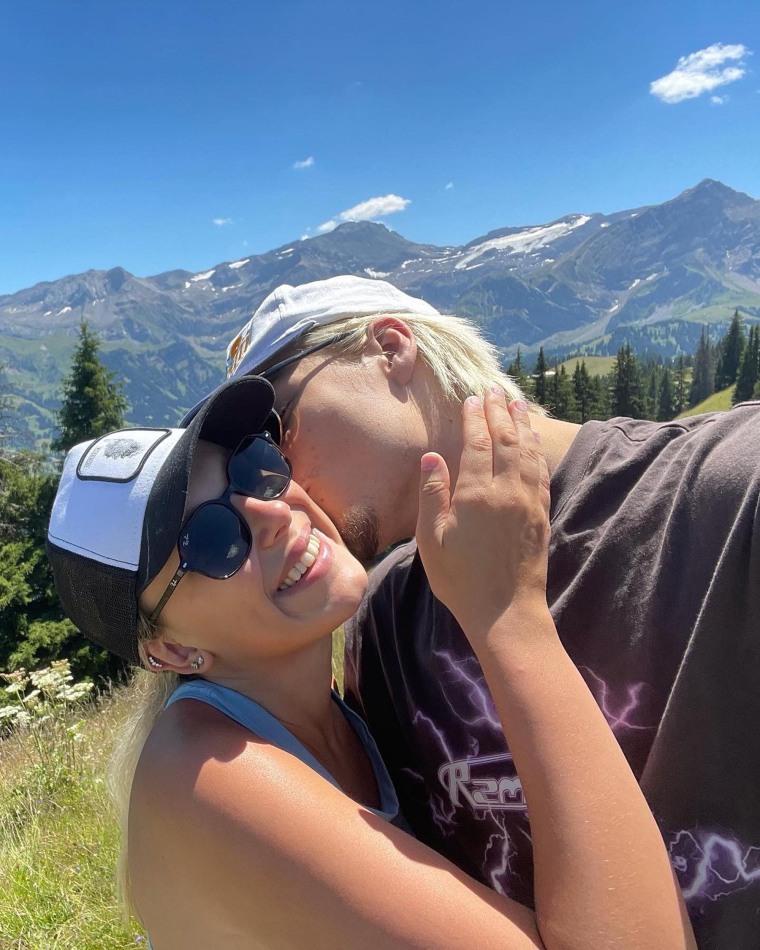 The two appeared to go public with their romance on Instagram in November of 2021, when Brown posted a photo of them snuggled up on the London Eye.
For Brown's 18th birthday, she and Bongiovi went blond in Barbie and Ken costumes.
The pair then made their red carpet debut together at the BAFTA Awards in March 2022.
In May, the couple posed for a photo with Brown's "Stranger Things" co-star Finn Wolfhard on set.
Last month, Brown kicked off the year by sharing her appreciation for Bongiovi.
"Endlessly in love with the year I've had," she wrote on Instagram. "Grateful for my friends, family, donkey (bernard), my doggies, my puppies teeth, and my partner for life. Here's to another year with you and the wonderful people and animals around us. Let's do it again but better!"
"Your year babe love you so much," Bongiovi responded in the comments, along with a red heart emoji.
On New Year's Day, Bongiovi posted candid photos of him and Brown to Instagram with a simple, yet heartfelt, caption.
"Love is all you need," he wrote.