Married for more than 20 years, Jada Pinkett Smith and Will Smith are considered one of Hollywood's ultimate power couples, but their relationship hasn't always been easy.
On Friday, in a preview of an upcoming episode of Jada's Facebook Watch chat show, "Red Table Talk," Jada opened up about why she never wanted to get divorced, despite the marriage's ups and downs.
In a roundtable discussion with singer Toni Braxton and Jada's mom, Adrienne Banfield-Jones, the actress revealed that there were several reasons why divorce never seemed like the right decision.
"For me personally, I'm not mature enough to have a divorce," Jada, 47, said. "I'm just not. I don't think I would ever be mature enough. I don't."
Braxton, who divorced her ex-husband Keri Lewis in 2013, asked Jada how come she felt that way.
"Because when you have to start going in, breaking up assets, that right there..." Jada started to say.
Banfield-Jones tried to help her daughter explain further, "When you have to start to divide things, separate, cut off ..."
"Let me tell you, that's when the red table turns upside down and it won't be red no more!" Jada said as she knocked on the red table on the show's set. "This'll be smashed in shambles."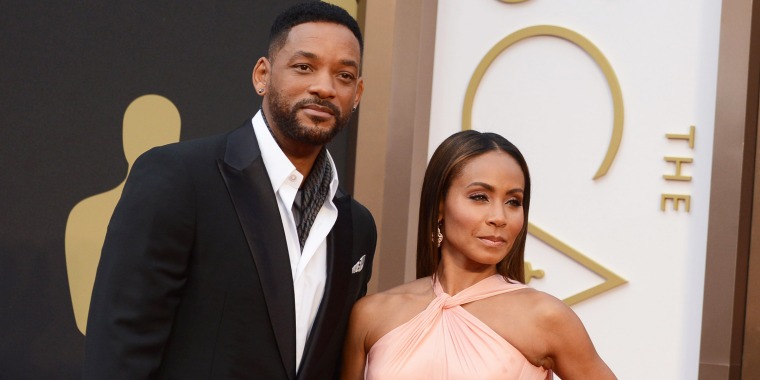 In a previous episode of "Red Table Talk," Jada revealed that she didn't want to marry Will, 50, on their wedding day. On another recent episode, Will had several confessions of his own about their relationship.
He admitted that there was a time when he was "failing miserably" in the marriage. Will also said that he had been worried that Jada would divorce him, and he never wanted that to happen.
"Because I had been divorced before I wasn't getting divorced again," he said. "Divorce wasn't an option."
Despite their many rough patches, the couple is determined to stay together, so there will be no smashing or table turning in their future.
The full episode of "Red Table Talk" airs on Nov. 26 on Facebook Watch.