Jada Pinkett Smith and Will Smith have one of Hollywood's longest-lasting relationships, but to hear them tell it, their wedding day was "horrible."
In the latest episode of Jada's Facebook Watch chat show, "Red Table Talk," the couple opens up about the highs and lows of their nearly 21-year marriage — with Jada's mom, Adrienne Banfield-Norris, and the couple's daughter, Willow Smith, 17, sitting in.
Jada revealed she wasn't ready to marry Will but felt pressured to, because she was three months pregnant with their son, Jaden, now 20.
"I was so upset that I had to have a wedding. I was so pissed. I went crying down the freakin' aisle getting married," she remembered.
"It was a mess," Banfield-Norris recalled to laughter. "Jada was sick; she was very unpleasant."
Of course, getting to the altar at all was no easy feat for the pair.
Though Will felt a "magic" energy the first time he saw Jada on an episode of "A Different World," fate kept them apart for a while. Will actually went to a taping of the show to meet Jada, but the "Fresh Prince of Bel-Air" star ended up hitting it off with another woman: his future first wife, Sheree Zampino.
When Will and Jada finally did meet, their connection was undeniable. But by then, Will was a married man with a young son, Trey, now 25.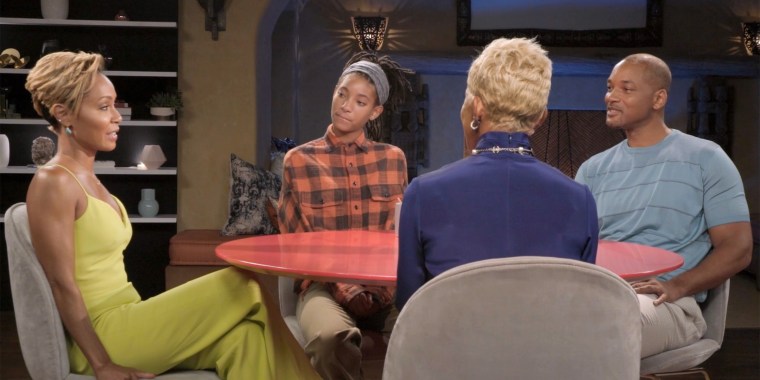 The "Men in Black" star recalled breaking down in tears one night in a restaurant bathroom while thinking of Jada. "I knew that was the woman I was supposed to be with," he said. But he steadfastly opposed divorce.
Zampino later blindsided Will by asking for a divorce herself, which freed Will to begin a romance with the woman he'd been pining for.
Throughout their marriage, the couple has experienced rough patches, particularly when Jada turned 40 and found it difficult to keep up the "picture-perfect" persona Will demanded. "I can't do this like this anymore," she recalled thinking at the time.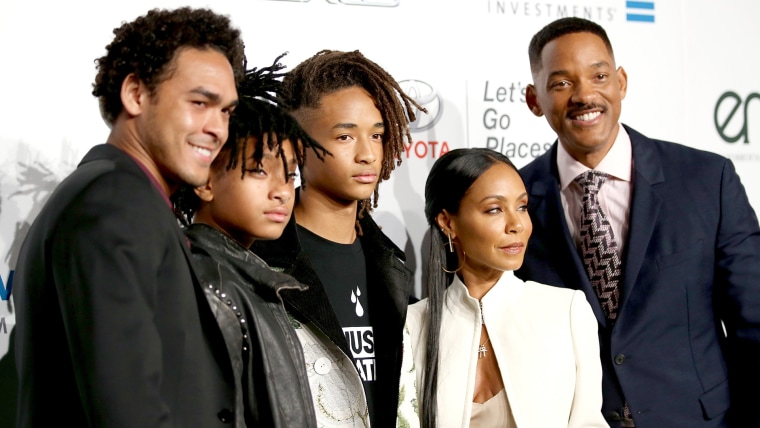 Will, who grew up watching his father hit his mother, said he realized his craving for a perfect family home of his own was causing Jada to "sacrifice" her own happiness.
"Jada's an actress, but she had two babies; she had to be home to raise her babies while I got to do everything I wanted to do. She was sacrificing herself to fit my picture," he explained.
Watch the candid tell-all chat in the video above.