Let's be honest: at nine years old, most of us would have melted at the chance to meet Leonardo DiCaprio.
So how cute is it to see "Room"s Jacob Tremblay, one of this year's breakout stars, live the dream at last night's SAG awards?
RELATED: SAG Awards 2016 recap: See the big winners, highlights
"This just happened!!! I finally met #leonardodicaprio," he posted to Instagram.
The excitement continued when Jacob posed for a photo with fellow Canadian Rachel McAdams.
Tremblay presented the award for Outstanding Performance by a Male Actor in a Television Movie or Miniseries with "Room" co-star Brie Larson, stirring the room to laughter with his tongue-in-cheek introduction.
"I can still remember the first time I got nominated for a SAG award," the first-time nominee joked.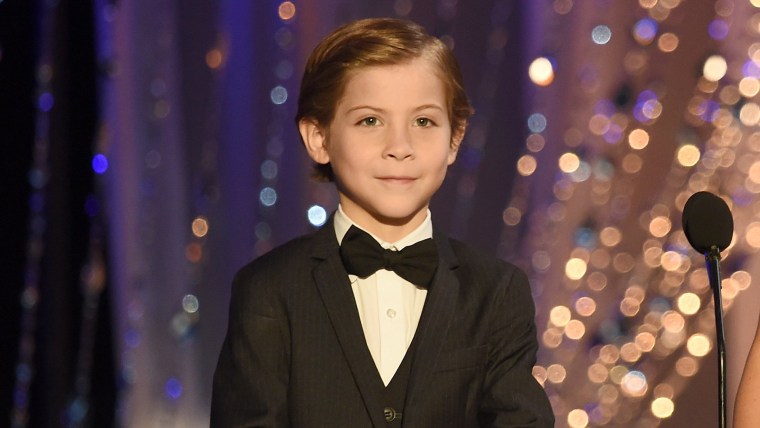 RELATED: 'Room' Star Jacob Tremblay accepts Critics' Choice Award with adorable speech
Tremblay is becoming a notorious crowd-pleaser, as evidenced by his charismatic acceptance of a Critic's Choice Award for Best Young Actor earlier this month.
"This is super cool!" he gushed in the speech, adding, "This is the best day of my life."
RELATED: 'Room' star Jacob Tremblay celebrates Critics' Choice win with 'Uptown Funk' dance
He went on to say that he planned to display the award "on the shelf beside [his] Millennium Falcon," and perhaps a newly framed photo of him and Leo.