Janet Jackson won't be appearing on "Live With Regis and Kelly," and sources say it's because the breast-baring singer is just too controversial.
Jackson's people had been in talks with the staff at the popular morning show, but the discussions fell apart because, as one insider put it, "Regis and Kelly's producers decided it could have really upset their audience." Says another insider: "It's one thing for a late-night show like David Letterman to have her on. It's another to have her on a morning show like Regis and Kelly, which has a reputation for being pretty wholesome.  . . . A lot of people are still really upset about that whole Super Bowl thing."
A spokeswoman would say only: "Janet Jackson was never confirmed as a guest."
Jackson's spokeswoman insists that the breast-baring incident was never an issue. "The bookers told me that their only problem with booking Janet was that the dates they had were too close to when she [appeared on] 'Ellen,' " the rep told The Scoop. "They said they want to book her in the future."
Screeching to a halt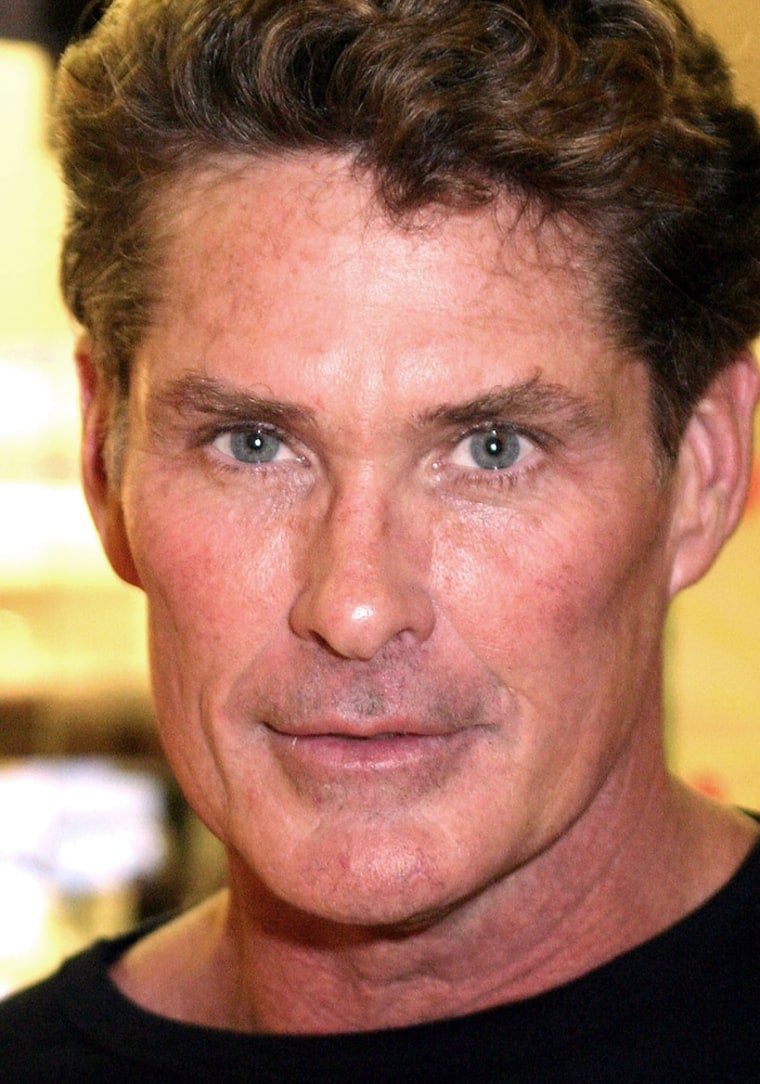 Looks like the film version of "Knight Rider" has hit a bump on the road.
David Hasselhoff has been trying to turn his 1980s TV series about a talking car into a movie, and had lined up a studio to make the flick. There were even reports that Ben Affleck might appear in the film. But now, Hasselhoff and the studio have parted ways, says an insider, because of "artistic difference."
The source explains: "The studio didn't want the car to talk. David was like, 'Hello?' So he's switching studios."
Notes from all over
Just in time for Mother's Day, some have declared that Heidi Klum is the sexiest mom alive. The 29-year-old supermodel, who is expected to give birth later this month, was the most downloaded mom at Wallpaper.com. Angelina Jolie (shown at left) came in second, followed by Pam Anderson, and Marge Simpson, who came in a hair ahead of Shania Twain.  . . .Comedian George Carlin wants fans to know he didn't write some of the things that are  being attributed to him, including a rant called "Bad American" that's being circulated on the Internet. "Because most of this stuff is really lame, it's embarrassing to see my name on it," Carlin writes .   . . . Dolly Parton's theme park has asked a group to stop advertising a "Gay Day at Dollywood." Last year, the event was attended by more than 1,000 gays and lesbians, but Parton's reps says they routinely ask groups not to use the trademarked name. Nevertheless, the request has sparked outrage by people such as Michael Romanello, who asked The Tennessean:  "What are we supposed to say? 'I'm going to the theme park run by the woman with the big breasts?'"
Mondays through Thursdays on MSNBC.com