On Saturday, beloved best-selling author Jackie Collins died after a six-and-a-half year battle with breast cancer.
The 77-year-old kept her condition private until recently, and her death came as a shock to those who followed her career and noted that she never slowed down.
In her final interview, given just five days before her death, Collins opened up to People about her struggle and her decision to live as if nothing had changed.
"I did it my way, as Frank Sinatra would say," she explained. "I've written five books since the diagnosis, I've lived my life, I've traveled all over the world, I have not turned down book tours and no one has ever known [about the diagnosis] until now, when I feel as if I should come out with it."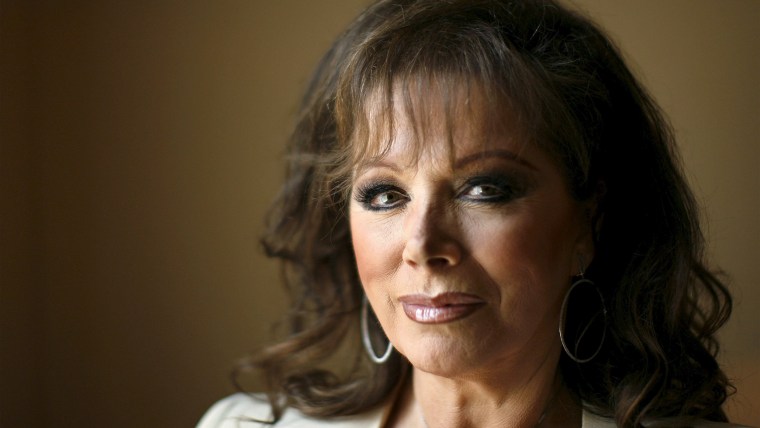 The prolific author preferred to keep the spotlight on her work, and the stories behind the stories. Collins, sister of actress Joan Collins, used her knowledge of Hollywood and beyond to bring scandalous tales to the page.
And as outrageous as some of the accounts may have seemed, in another recent interview, "The Hollywood Wives" author confessed that she actually downplayed them a bit.
"I mean, famous movie stars or drivers or makeup artists, they're always telling me the behind-the-scenes stories," she told ITV's "Loose Women." "I have to tone them down because if I told the real truth they would go 'Jackie, it's gone too far now!'
With over 30 best-sellers to her name and 500 million books sold worldwide, there's no doubt she'll endure with her audience — especially the women she wrote for.
"I've always written strong women," she told TODAY's Matt Lauer during one of her many past visits to TODAY. "That's the secret to my success. Women love my characters."
"She was a true inspiration, a trail blazer for women in fiction and a creative force," her family said in a statement Saturday. "She will live on through her characters but we already miss her beyond words."
Her famous sister had even more to say on social media.
People magazine senior editor Charlotte Tiggs shared one of Collins' final wishes with TODAY.
"Jackie actually said that on her gravestone she hoped it would say that she gave a lot of people a lot of pleasure," Tiggs said.
Whether her gravestones says it or not, there's simply no denying that it's true.