Jack Nicholson got the girl in the 2003 rom-com "Something's Gotta Give," but audiences never got a chance to see how far he went to woo Diane Keaton's character when the film played in theaters.
That's because director Nancy Meyers cut one incredibly sweet scene out of the movie.
Meyers shared the deleted scene on Instagram Thursday, and in it, the leading man sings his heart out — in French!
The veteran actor played the part of Harry Sanborn, a reformed playboy who went from dating a younger woman to dating her mother (Keaton), and it's easy to see how that tricky transition worked out after watching him belt out "La Vie en Rose" to his lady love.
"Why did I ever delete this?" Meyers wondered in the caption. "Well, you can see it now."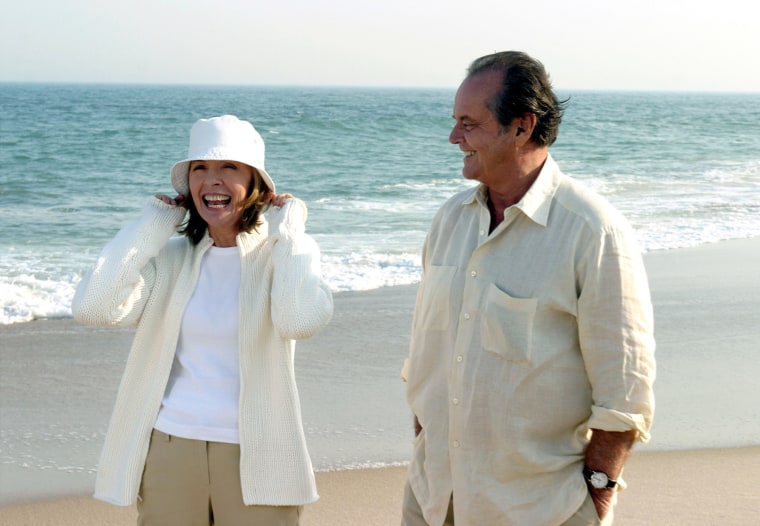 Actually, devoted fans of the flick have been able to see it for some time on an earlier DVD release.
"When it came time to tell Jack I was cutting out the scene, he didn't hold back his disappointment," Meyers once told WENN. "He said, 'Chief, what do you mean?' He brings it up to me every time I see him, and recently I saw him for his birthday and he cornered me (and said), 'Now, about that scene...' To make it up to him, I put it in the DVD, so at least he can watch it on there."
And that's not the only place in which he — and his fans — can watch him sing. Nicholson also showed off his singing chops in the Who's 1975 big-screen rock opera, "Tommy."