It's a class reunion!
After a show in Chicago with his band Tenacious D earlier this week, Jack Black caught up with a very special guest — Kevin Clark, who played the drummer in Black's 2003 hit, "School of Rock."
A photo of Clark with Black and Black's bandmate Kyle Glass was posted on the Instagram page for Clark's band, Dreadwolf. (Clark is the one with the backward cap.)
One of Clark's bandmates is also featured in the pic.
"Kinda a must here, but it's not every day you get to see Jack Black wearing your t shirt," reads the caption.
Clark, who played Freddy, aka Spazzy McGee, in "School of Rock," is now the drummer for Dreadwolf. According to Entertainment Weekly, Clark landed the role in the flick because he knew how to play the drums.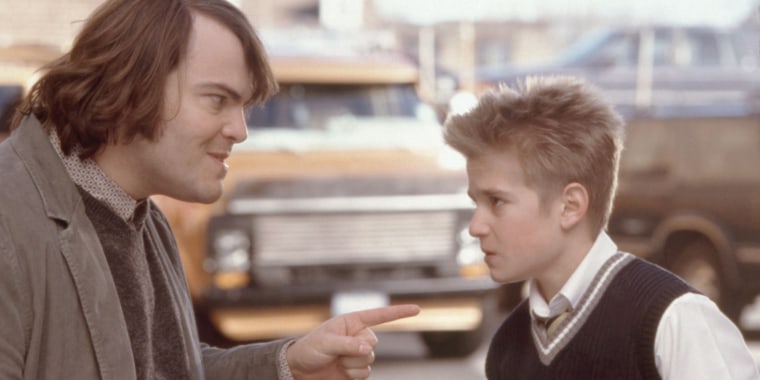 Interestingly enough, Clark's one and only acting role, according to his IMDb page, was "School of Rock."
Even still, it seems pretty clear that Black is one teacher who really made an impression on his students!