On Monday, "The Tonight Show" got extreme. Or rather, got Extreme, thanks to a hilarious shot-for-shot cover by Jack Black and Jimmy Fallon of the Boston band's video for their 1990 No. 1 hit "More than Words."
If you were alive then, you'll definitely remember this video — possibly as much for the extreme hair as the Extreme vocals of singers Nuno Bettencourt and Gary Cherone.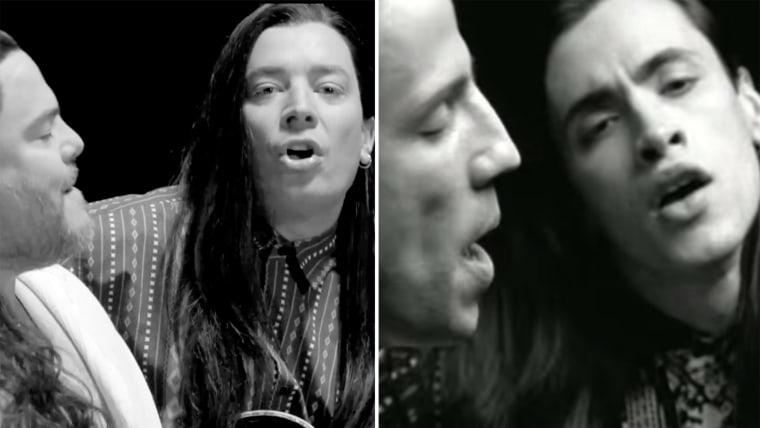 It's a gentle ballad, a rarity from the hard rock outfit (who are still together and touring in their 25th year), and the video (directed by future "Little Miss Sunshine" pair Jonathan Dayton and Valerie Faris) is entrancing, yet similarly low-key. With Fallon and Black decked out in similar hairstyles (and in Fallon's case, similar black nail polish), the remake is just as emotive ... but 100 percent more hilarious.
And it's already gotten a thumbs up from at least one member of the band:
Don't forget to watch the original (which will definitely put that guitar riff in your head for the rest of the day):
Sometimes, there are no words!