This is nerdy Neville Longbottom?
A new magazine photo spread features "Harry Potter" actor Matthew Lewis all grown up and not afraid to show it. But the racy pictures seem to have caught author JK Rowling off guard.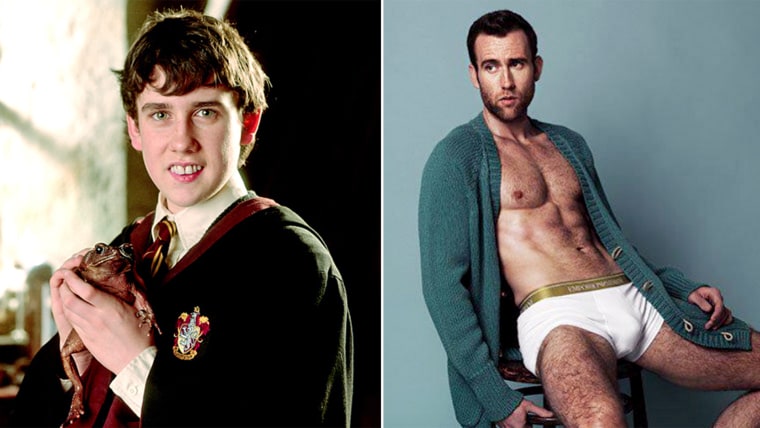 A shirtless Lewis appears on the cover and inside the current issue of the British magazine Attitude in barely more than his skivvies.
Rowling took to Twitter to note that the pictures didn't make her as uncomfortable as when fellow Harry Potter actor Daniel Radcliffe took to the stage, nude, many years ago, but she said she would have appreciated a heads up.
Lewis replied with an apology in a bashful, Neville-ish way.
Rowling accepted the apology, with a final admonishment.
Another Harry Potter actor, Jason Isaacs, who played Lucius Malfoy, also contributed a, uh, cheeky, comment about the photos, too.
Lewis notes in the magazine that although his appearance has gotten him a lot of attention in recent years, "I've never considered myself to be good-looking at all. Just average."