The books and films in the "Harry Potter" series feature grief and loss from the very beginning, starting with the young wizard's very own parents. And things don't get any easier as the story goes on.
In fact, by the end of it all, the brutal Battle of Hogwarts sees the end of many beloved characters — and now author J.K. Rowling is issuing an apology to fans for one of them.
On Tuesday, in honor of the anniversary of the bloody battle that took place 19 years ago by the official timeline of the tale, Rowling expressed her sorrow for "killing" the best bad guy or worst good guy — depending on your perspective — and undeniably one of the most important wizards of all: Snape.
RELATED: J.K. Rowling reveals the 'Harry Potter' secret she told Alan Rickman about Severus Snape
"OK, here it is," she began in a tweet. "Please don't start flame wars over it, but this year I'd like to apologise for killing (whispers)... Snape. *runs for cover*"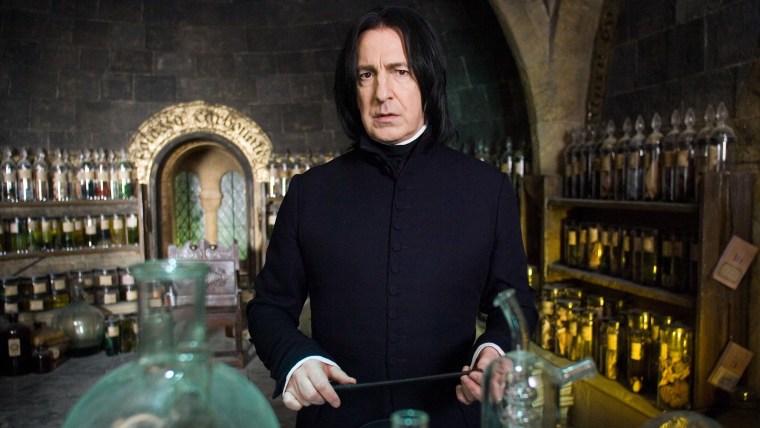 Yes, the man who was both Harry Potter's nemesis and his secret protector was just one of many who didn't survive and, frankly, fans are still reeling from it.
RELATED: Alan Rickman stole my heart when I was 18 — and then he broke it
This apology is just the latest from the wildly successful author. Rowling began the tradition of saying she's sorry in 2015, and now marks each anniversary of the big battle with a new mea culpa for those who didn't make it out alive.
Who'll finally get their due next year? It seems time for a witch to join the honored wizards (RIP Tonks!) but only time will tell.