J.K. Simmons kicked off the Oscars acceptance speeches with a plea for parents everywhere.
"If I may, call your mom," the "Whiplash" star and Best Supporting actor winner told the crowd on Sunday, Feb. 22. "If you're lucky enough to have parents or two alive on this planet… Don't text, don't email. Call them on the phone tell them you love them. Talk to them for as long as they want to hear you. Thank you, mom and dad."
It seems that many celebrities already had that sentiment in mind, bringing their mom, dad or sibling along as their red carpet date.
"Fifty Shades of Grey" star Dakota Johnson brought her mom Melanie Griffith, who said she has not yet seen her daughter in her (racy) breakout role.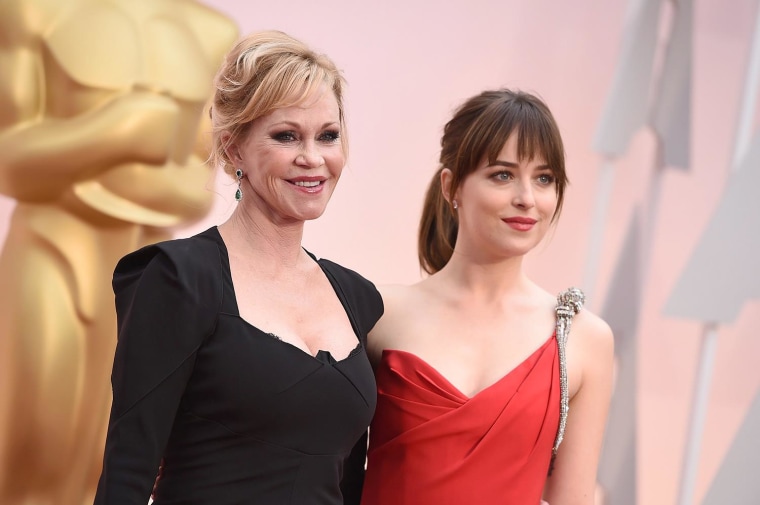 "Wild" actress and Best Supporting Actress nominee Laura Dern brought her father and acting legend Bruce, who was nominated just last year for his role in "Nebraska."
Patricia Arquette, who took home the Best Supporting Actress Oscar for her work in "Boyhood," brought along her actress sister Rosanna Arquette.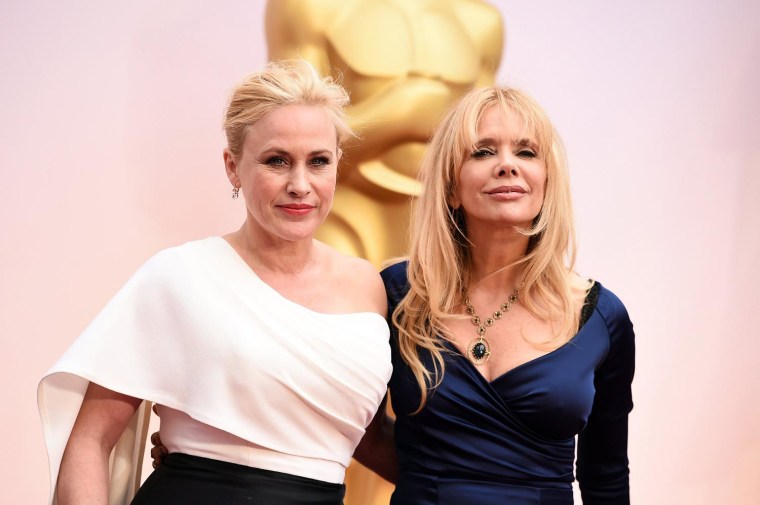 Ansel Elgort proudly brought his mother (and notable producer) Grethe Barrett Holby along on the red carpet.
Lupita Nyong'o once again brought her brother Peter to the Oscars, who had his own 15 minutes of fame last year when he memorably joined in on Ellen's record-setting selfie.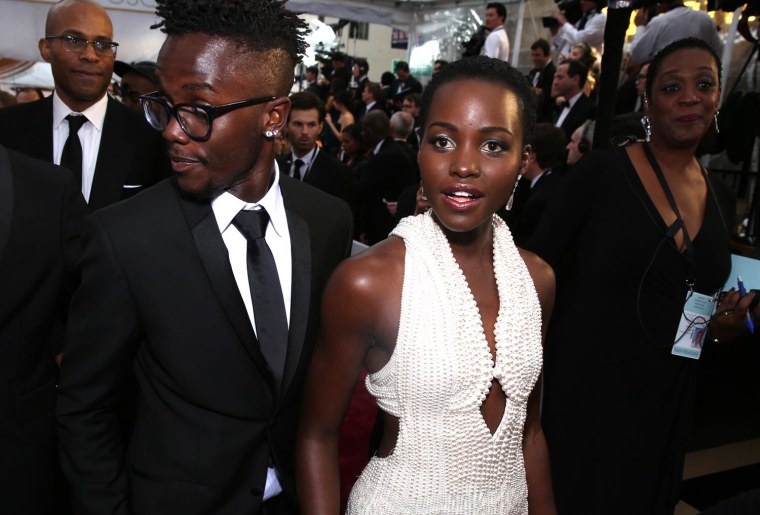 Sienna Miller had quite the year, appearing in many top films including "American Sniper." She chose to honor the occasion by bringing her father Edwin as her Oscar date.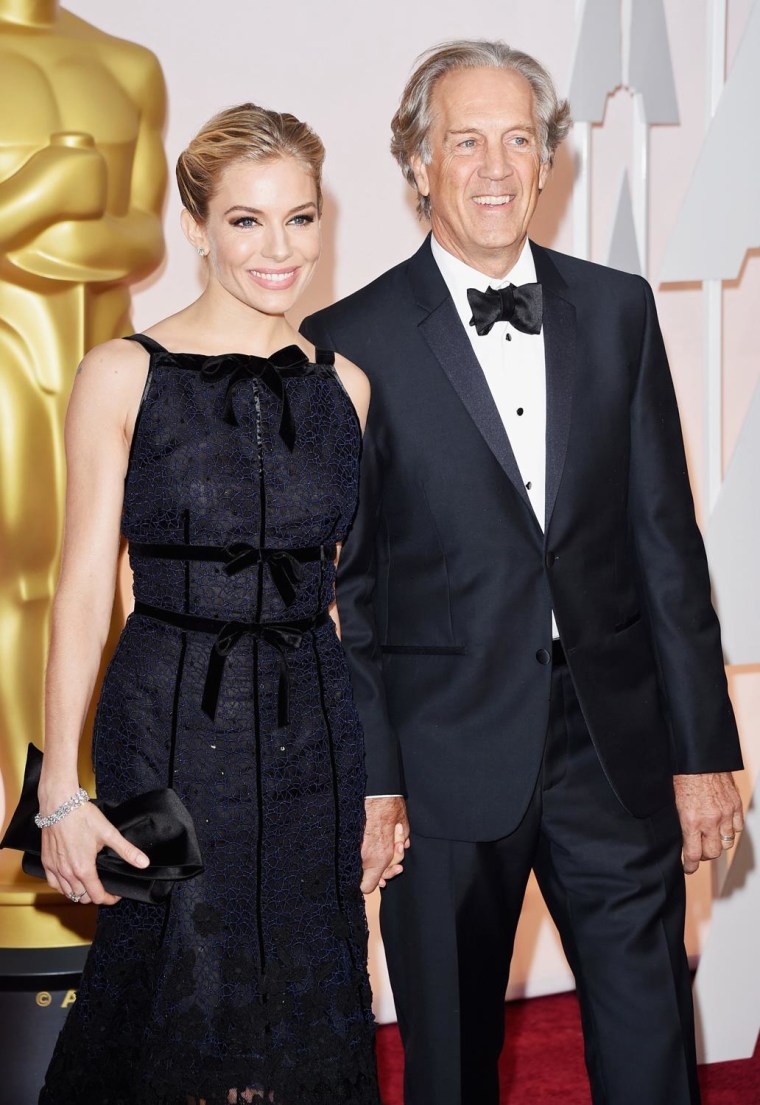 Michael Keaton invited his songwriter son Sean, who grabbed fans' attention during the Golden Globes after his dad's emotional shout-out. The first-time nominee joked: "They don't care about me anymore!"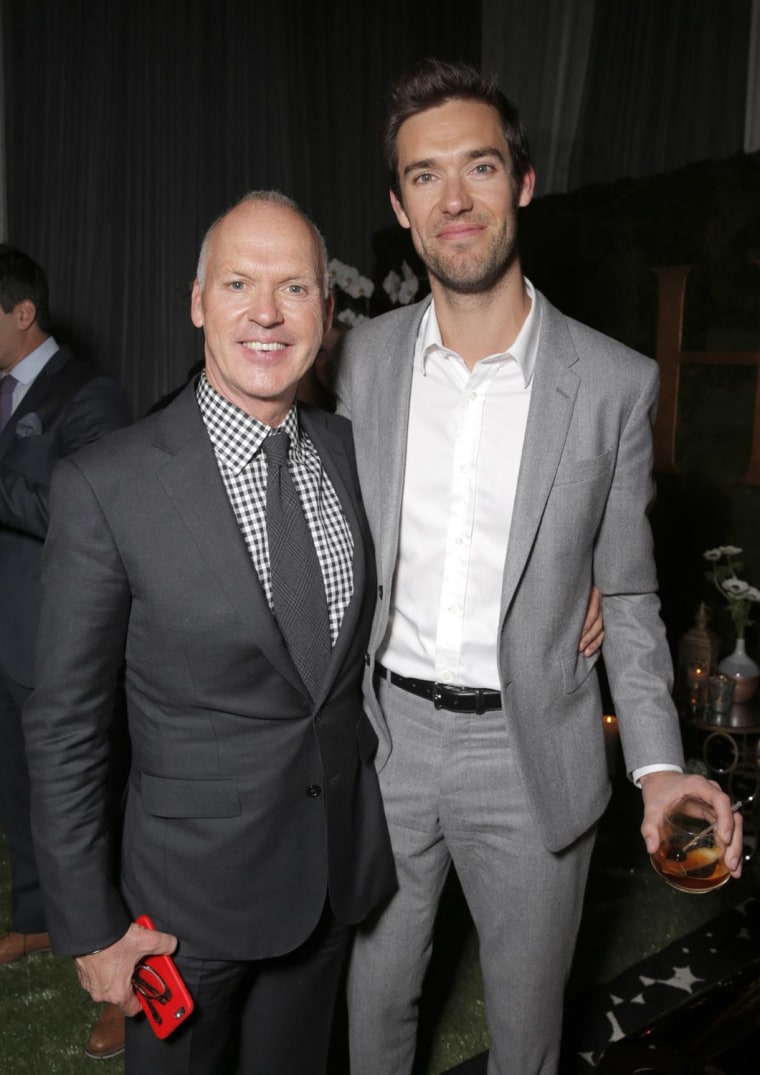 Emma Stone brought her mom Krista, whose battle with breast cancer has been a topic the two have talked about openly.