YouTube artist-turned-red-hot singing sensation Halsey stopped by the Citi Concert stage on Friday for a sizzling set of tunes, and as her fans might say, it's "Now or Never"!
Though the blue-haired singer originally known as Ashley Nicolette Frangipane (she adopted Halsey as an anagram of her first name, and after a subway station in Brooklyn) has been releasing songs since 2012 — she originally got started by posting them on YouTube — her career has really rocketed skyward in recent years with songs like "Ghost" and "New Americana."
The 22-year-old's 2015 debut album "Badlands" has been certified platinum and last year she was given Billboard's Women in Music Rising Star Award. She released her second album, "Hopeless Fountain Kingdom," in May.
Not bad for just five short years!
Perhaps she can trace some of her success back to her first appearance on the TODAY stage, which was way back in November of 2015, when she was a guest of Justin Bieber.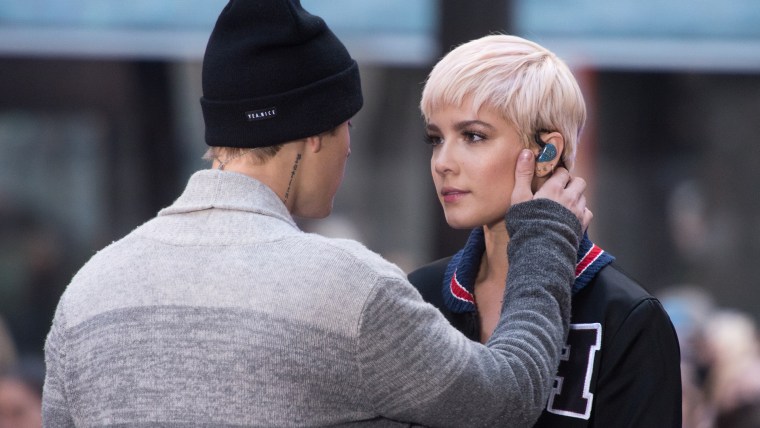 But this time it was all about Halsey, who drew her own devoted, screaming fans ... including a few invited up on the stage by TODAY's Hoda Kotb to meet their idol. It was hard to tell who was more excited: the fans or Halsey herself!
She also kept up the special guest tradition, performing "Strangers" with Fifth Harmony's Lauren Jauregui.
During her chat with the TODAY anchors, she explained how she's managed to make her dreams come true at such a young age: "Follow your heart and you will manifest what you want," she said. "It will come to you."
Sounds like she knows what she's talking about!
Follow Randee Dawn on Twitter.