Stevie Wonder is more than a musician; over the past 50 years he's become an industry icon. After 23 studio albums, 98 singles and 25 Grammy Awards, he's more than assured himself a long chapter in the music history books.
Thus CBS's Monday night special "Stevie Wonder: Songs in the Key of Life — An All-Star Grammy Salute" was long overdue. And what a night it was, featuring performances by peers and admirers alike, including Gladys Knight, Annie Lennox, Beyoncé, and John Legend. Here are just a few of the highlights: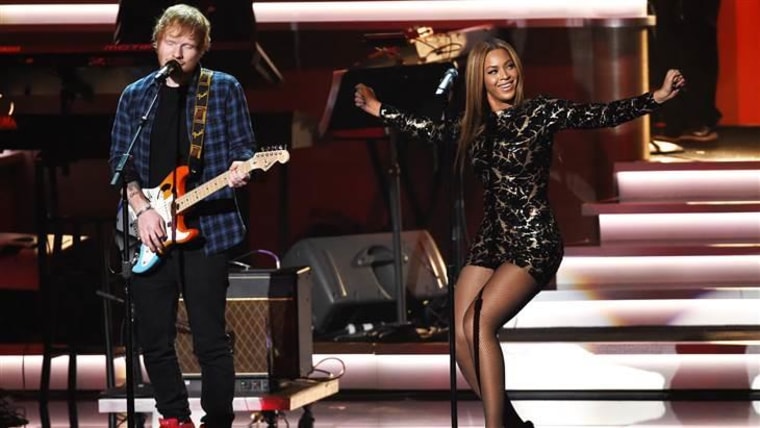 Opener Beyoncé set a royally rocking toneSure, she's Queen Bey — but she knows when the King is in the room. The superstar singer opened the show with a set of classic Stevie songs, including a fierce rendition of his first big hit, "Fingertips"; "Master Blaster (Jammin')" with Ed Sheeran; and "Higher Ground" (with guitarist Gary Clark Jr.). It quickly became one of the most talked-about moments of the night.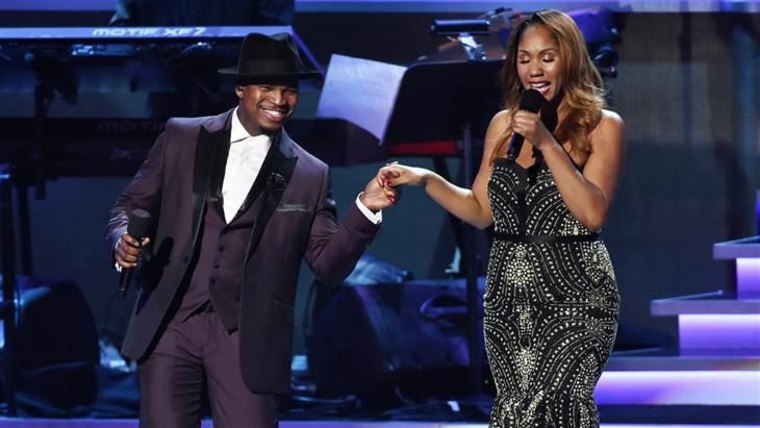 Full circle family love!Ne-Yo had been tapped to sing the joyous "Isn't She Lovely," written when Wonder's daughter Aisha was born in 1976 ... but he also brought out the inspiration for the tune, now aged 40, who changed the lyric slightly. Aisha crooned, "Isn't he special" while walking to her father's seat in the front row. Tissue time!
Through his eyesAt one point during the show, host LL Cool J asked the audience to close their eyes and see things the way Wonder does, if only for a moment. "Who has done more to help us see the abilities of people who are blind than Stevie Wonder?" he asked. "So tonight, at Stevie's request, we take you into his world."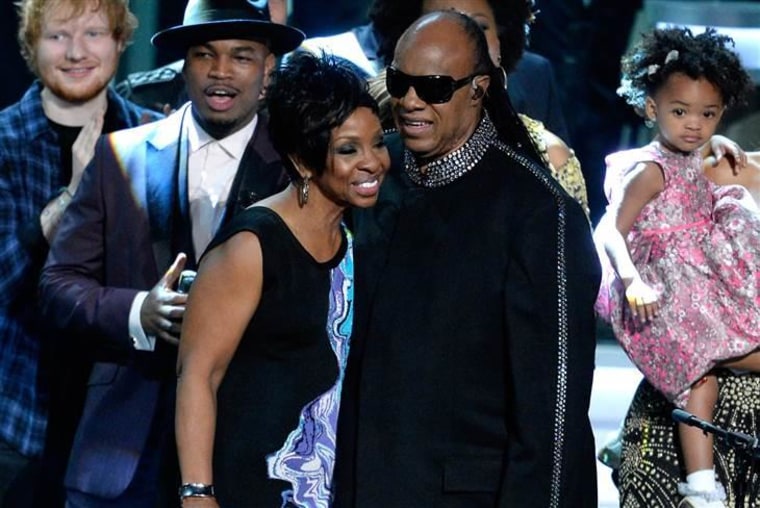 World of WonderIt was delightful to see so many big names pay tribute to the great Wonder, but we really did want to see the man himself where he belongs: behind the keyboard, singing in the key of life. Stevie did just that at the end of the show, performing a medley of hits that included "Overjoyed" and "Sir Duke." For the encore, he led the night's performers through "Happy Birthday," his 1981 song marking Rev. Martin Luther King Jr.'s birthday becoming a national holiday.
That's Wonder all over: In a night dedicated to himself, he found a way to honor others.
Want to see Stevie Wonder for yourself? He'll be taking to the road in March for the second leg of his "Songs in the Key of Life" tour.