Whether starring in an award-winning indie film like "Whiplash," a major blockbuster movie franchise like "Insurgent," or just playing during an appearance on TODAY, Miles Teller is up for any challenge.
Asked if he would goof along with the anchors on the show Monday, he said wryly, "OK, I'll play your little game."
And he did! Here's what we found out about the charming Teller during the course of that game — which involved him guessing phrases that used the word "mile" or "miles" in them.
1. His mom calls him 'Frequent Flyer Miles'After that phrase popped up in the game, Teller 'fessed up that his mother gave him that nickname because he travels so much.
2. His name for his fans is 'Peter's Princesses'Named for his character in "Insurgent" (and all the films in the "Divergent" series), he said he likes "Peter's Princesses" because "it's cute and it makes me laugh."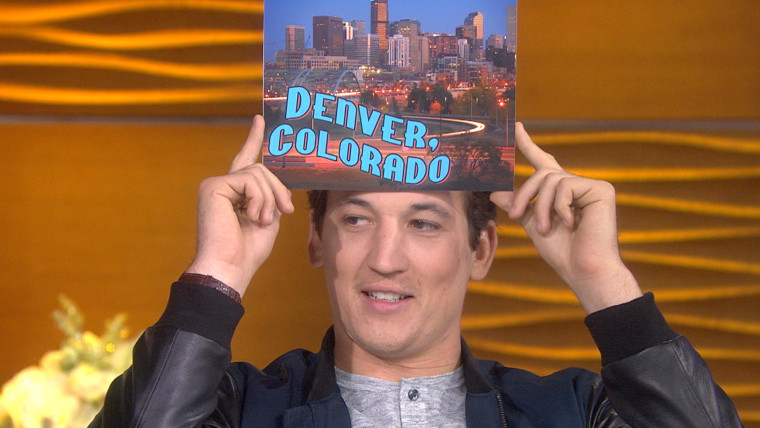 3. He's got a little David Letterman in himFinished with some of the game pieces, Teller frisbee'ed them out into the studio, the way the "Late Show" host often does with his blue note cards. Watch the video to see for yourself.
"Insurgent" is in theaters on Friday, March 20.