/ Source: The Associated Press
As the CMJ Music Marathon — the Sundance of rock 'n' roll — descends on New York this weekend, hundreds of unknown indie bands are getting their shot at fame.
Lately, their odds are a little better. With the success of groups like Death Cab for Cutie, Modest Mouse and Bright Eyes, indie rock is seeping into the mainstream — a mixed blessing for a genre that prides itself on being underground.
"There's been a real zeitgeist in the last couple years with kids and shy, quiet indie rock bands who are connecting with people en masse," says Death Cab guitarist Chris Walla.
Stephen Malkmus, who fronted the quintessential '90s indie band Pavement, is now a solo artist. "I started when it was still college rock," he says. "It seems to have become more institutionalized in big cities ... I'm glad to be a part of it."
"It" is blended into TV shows like "The O.C.," movie soundtracks like the upcoming "Elizabethtown" and a healthy amount of commercials. Unlike sellout-conscious Kurt Cobain wannabes, today's indie fans are mostly rooting for the success of the music — and often exasperated at the relative anonymity of their favorite band.
Like Natalie Portman says of the Shins in "Garden State": "They'll change your life."
Good time to be an indie rocker"The entire independent scene has come to the fore," says Bobby Haber, founder and CEO of CMJ, or College Media Journal. "I think it's a watershed moment."
Death Cab's fifth album, "Plans," has sold 128,000 copies in two weeks after debuting at No. 4. Modest Mouse's "Good News for People Who Love Bad News" has gone platinum. Last November, singer-songwriter Connor Oberst's band, Bright Eyes, had two songs top the Billboard singles chart — knocking out a duet by Usher and Alicia Keys and sending the indie rock world into a tailspin.
"Universe reveals plan to self-destruct," wrote Ryan Schreiber of PitchforkMedia.com, arguably the critical epicenter of indie music.
Indie rock, like alternative music in the early '90s, is a vague term meant to characterize progressive, underground rock 'n' roll.
"It used to mean, especially in the late '80s, early '90s, that you were on an indie label like Matador or Sub Pop," says Sia Michel, editor-in-chief of Spin magazine. Now, she says, the term defines a specific sound, "this kind of smart, but tuneful and passionate kind of rock music."
Unlike alt-rock, which was focused on grunge and anti-corporate anger, indie rock is a much broader sound that can incorporate forms of folk, country and electronica — but is mostly in the tradition of groups like Velvet Underground and Talking Heads.
Current indie bands also rarely have the desire for cultural change like alternative acts did. "There is NOTHING about what we're doing that screams cultural revolution," Walla says.
There's also more acceptance of the corporate world. Though they still carry the indie flag, Death Cab, Modest Mouse and semi-indies like Franz Ferdinand and the Killers are all signed to major labels.
"Ten years ago, an indie rock band wouldn't have been caught dead being signed to a major," says Nic Harcourt, host of the influential radio show "Morning Becomes Eclectic" on Los Angeles' KCRW. Today, "the sensibility is more of an aesthetic than it is a manifesto."
Michel agrees: "It's almost seen as kind of cool to score an iPod commercial."
Technology changes everything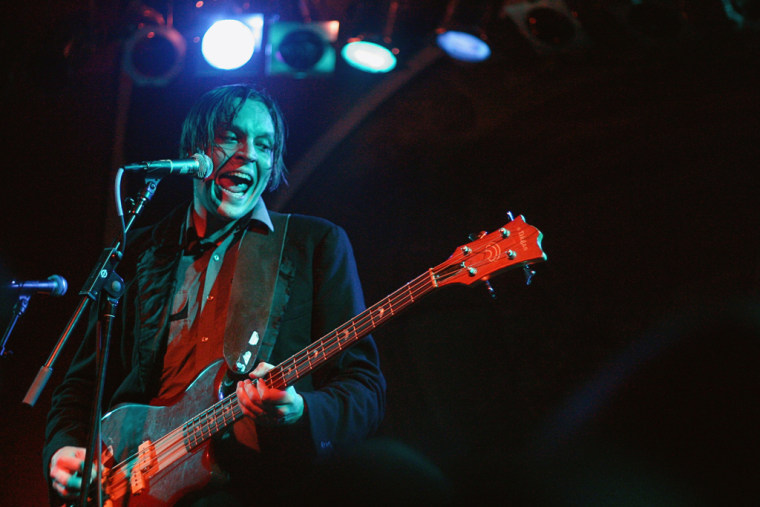 Speaking of which, iTunes and Internet downloads have made it easier for music fans to connect with underground artists. For Postal Service (a collaboration of Death Cab's Ben Gibbard and Dntel's Jimmy Tamborello) Sub Pop received more than 4 million downloads of "Such Great Heights" through MySpace.com. The album, "Give Up," has now sold over 650,000 copies, the label's biggest seller since Nirvana's "Bleach."
Then there are TV and movies, which are often being created by young people who like indie bands. The long-haired, reverb-heavy My Morning Jacket are featured in Cameron Crowe's upcoming film "Elizabethtown," and Aqueduct's quirky lo-fi can currently be heard behind pictures of plush Jaguars.
If there's one band iconic of the scene, it's Arcade Fire. Hailing from Montreal, a bastion of indiedom, their debut, "Funeral," blew away critics and has sold over 200,000 discs.
"I think they're like the best band, period," says Carl Newman, frontman of the New Pornographers, echoing the feelings of many indie rockers.
Some point to Arcade Fire as the obvious candidate to sell like Modest Mouse.
"It's not that [rock] is strange, it's not that bizarre — it's simply a little ahead of its time," says Haber. "In late 1978, the Police sounded pretty strange ... but six months later, it was on Top 40 radio with 'Roxanne."'
Walla credits Death Cab's switch to Atlantic (from indie Barsuk) in part to the creative contract they were offered. He says some majors are starting to rethink their role, turning away from "producing" bands in favor of simply distributing them.
So are majors now trying to sign "the next Death Cab"?
"If all of a sudden, that becomes the flavor of the month and all the labels want to sign a band like Death Cab for Cutie, then we're onto the next cycle of alternative rock and it's dead as soon as they start it," says radio host Harcourt. "So I hope not."