Iman is opening up about how much she misses her late husband, music icon David Bowie, in a new interview with the online magazine Porter.
The Somali-born supermodel and makeup entrepreneur, 63, spent 24 years married to the "Let's Dance" singer, who passed away from liver cancer at age 69 in January 2016.
Nearly three years later, she still considers herself married to the musician — and will never consider saying "I do" to anybody else.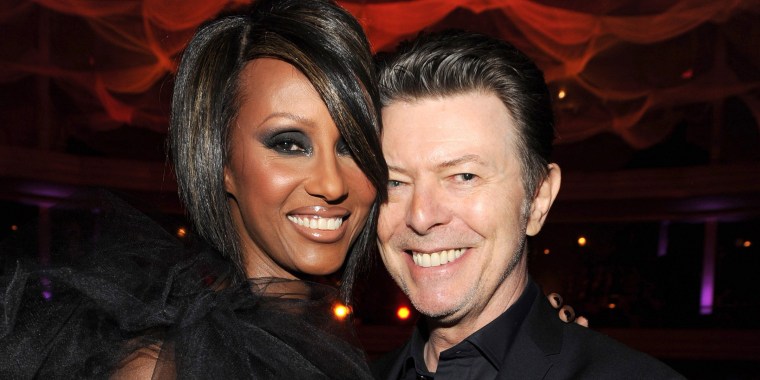 "I will never remarry," Iman told the magazine. "I mentioned my husband the other day with someone, and they said to me: 'You mean your late husband?' I said, no, he is always going to be my husband." She concedes: "I do feel very lonely. But do I want a relationship? I can't say never, but no, not now."
The couple's only child together, Lexi, 18, shares in her mom's grief. Earlier this year, Iman revealed that both mother and daughter got tribute tattoos on the second anniversary of Bowie's death.
While Iman understands that Bowie's fans were also devastated by his shocking death — the rocker kept his cancer diagnosis a secret — she says their pain doesn't come close to the anguish she, Lexi, and Bowie's son with first wife Angie Bowie, filmmaker Duncan Jones, have suffered.
"I get the fans' grief, but it's not the same. They have lost someone they look up to; we have lost a husband and a father," the fashion legend shared.
"And sometimes," she continued, "I don't want people to know how sad I am."
"People say to me, 'Oh, you're so strong," Iman added. "I'm not strong — I am just trying to keep it together."