Iman will love David Bowie forever.
The legendary supermodel paid tribute to her late husband in an emotional Instagram post on what would have been the couple's 25th wedding anniversary on Tuesday.
The 61-year-old Somalian beauty shared a black-and-white throwback photo of Bowie tenderly kissing her forehead as the pair stand beneath an umbrella.
"I would walk forever, just to be in your arms again," is written in text next to the photo, which Iman captioned "June 6th #BowieForever."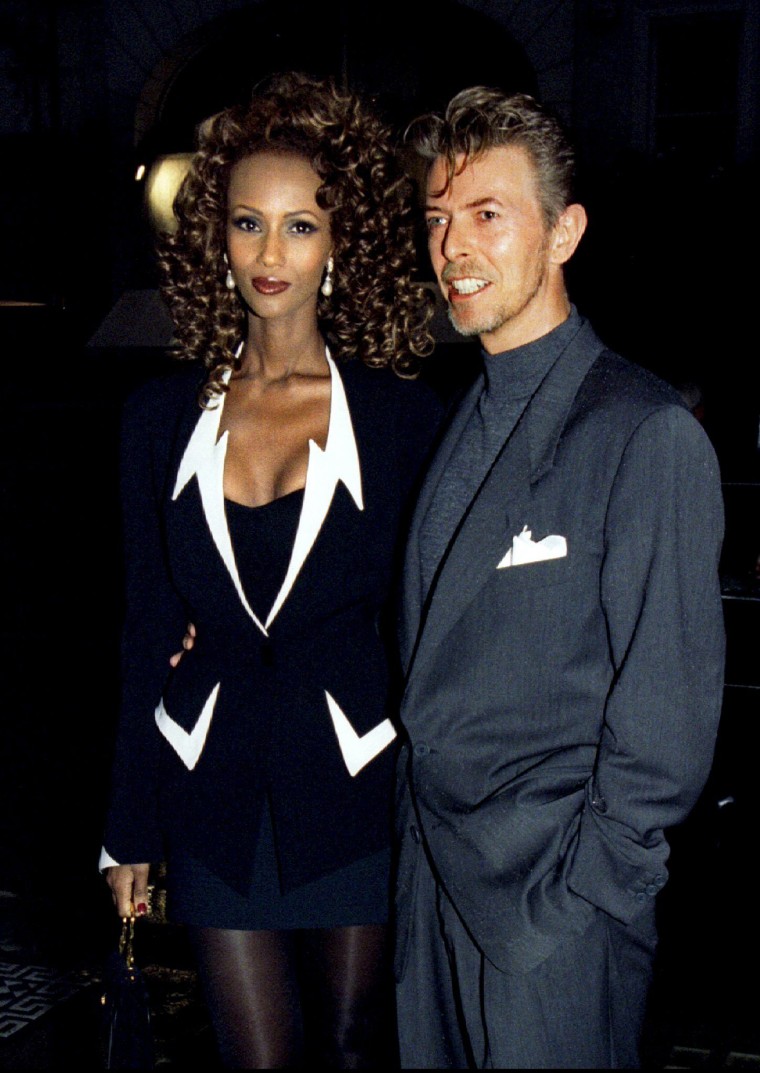 Iman and Bowie's love story was one of Hollywood's most romantic. The two met at a dinner party in 1990, and, as Bowie often said, for him it was love at first sight.
"My attraction to her was immediate and all-encompassing," the legendary rocker, whose real name was David Jones, told Britain's Hello! magazine in 2000. "That she would be my wife, in my head, was a done deal."
The couple married in a lavish Italian ceremony two years later and welcomed daughter, Alexandria "Lexi" Zahra Jones, in 2000.
The pair remained together until Bowie died of liver cancer in January 2016 at age 69.
While Iman has mostly kept out of the public eye since her late husband's passing, she makes it a point to honor his memory and their life together on social media.
Earlier this year, she posted tribute photos to Bowie for several days leading up to what would have been the musician's 70th birthday on January 8.
Though Bowie opted for outrageous costumes as part of his rock 'n' roll persona, at home he was a devoted husband and father, Iman told The Independentin 2014.
"As I always said: I fell in love with David Jones. I did not fall in love with David Bowie," said Iman. "Bowie is just a persona. He's a singer, an entertainer. David Jones is a man I met."