Idris Elba's love for Robert De Niro runs so deep that he once slyly talked his way into an audition in hopes of meeting the accomplished actor.
Elba, 50, shared the amusing story with TODAY's Willie Geist during the March 12 episode of the Sunday Sitdown. "I literally fanboyed out one day and just went to his office," he said.
Elba made the bold move after reading that De Niro would be hosting auditions for "A Bronx Tale" at his office in Tribeca.
"It was his film he was directing. And I was like, 'I gotta be in this...I gotta find a way to be in it," he explained.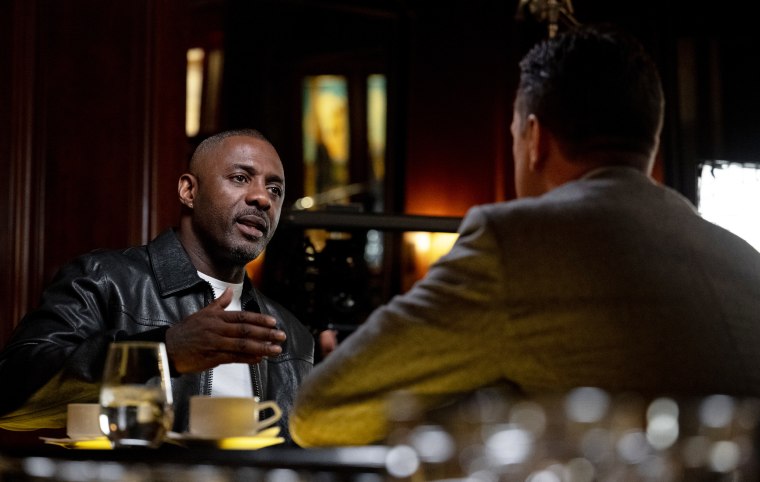 As it turns out, auditions had already wrapped for the day when the budding actor arrived on site. But he didn't realize that at first.
"So I show up and I said, 'I've got an audition,' at the front desk. And they're like, 'Where?" Elba said.
Assuming that he was just a late arrival, the folks at the front desk sent Elba upstairs.
"I get to the eighth floor and the receptionist says, "Hi, how can I help you?" I said, "Oh, I'm here for 'A Bronx Tale' audition." And she's like 'Huh, ok,'" he recalled.
Elba said he was then given the go-ahead to walk up to the next floor where he thought he might finally meet his idol.
"So now I know I'm baggin' this, right? I'm like, 'Wow, I'm going up to the next floor. This must be where Bob De Niro is,'" he said.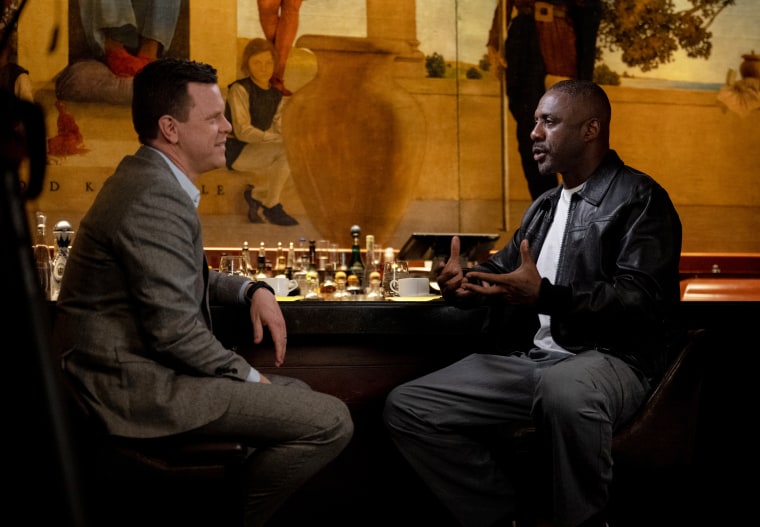 When he got to the next floor, however, Elba was met with a major roadblock.
"This woman comes out and she's like, 'Hi, who are you?' I say, 'Oh my name's Idris. Here's my resume,'" Elba said. "She's like, 'How did you get in this building?' I said, 'I'm auditioning for A Bronx Tale.'"
Sadly, it was then that Elba realized he was too late.
"She's like, 'Honey, we already did the auditions. I'm just curious to know how you got in here.' I was like, 'Well, I just did some research and I hustled it,'" he recalled.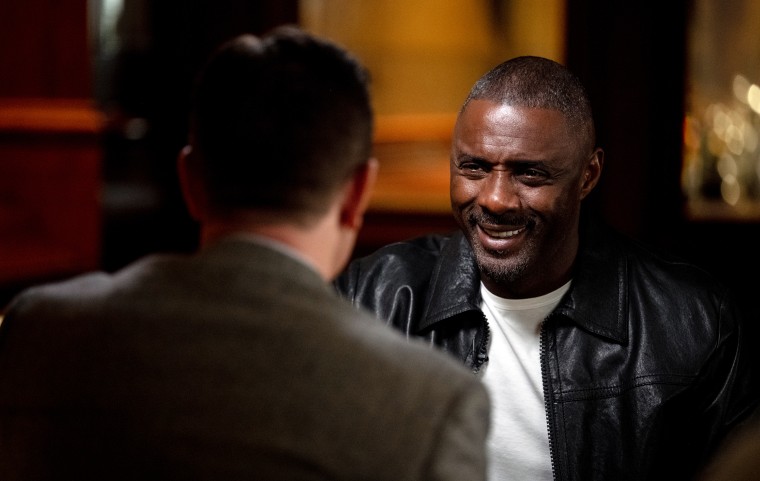 Fortunately for Elba, his tenacity made a good impression on the woman.
"She was like, 'Wow, you got some nuts on you, boy. I'll tell you that. Okay, I'll take your resume. But we don't have any more auditions. See you later,'" he said.
To this day, Elba said he has yet to meet De Niro. But the actor isn't giving up hope.
"I've said it in so many interviews and I was like, 'When am I going to meet De Niro? And be like Dude you actually inspired me,'" he said.