They've both been favored for some time, but who will be the "American Idol": Carrie Underwood or Bo Bice?
She's a little bit country, he's a little bit rock and roll. She's an innocent farm girl, he's an experienced musician who has performed live for years and has two drug arrests in his past. Both have loyal fan followings, but who will pull in the most votes Tuesday night?
Here are some of your thoughts on the two finalists.
BO"Bo Bo Bo Bo Bo. Because people are tired of sappy pop stars and ready for an honest, down-to-earth rocker. That boy can 'sang'!"    --Claudia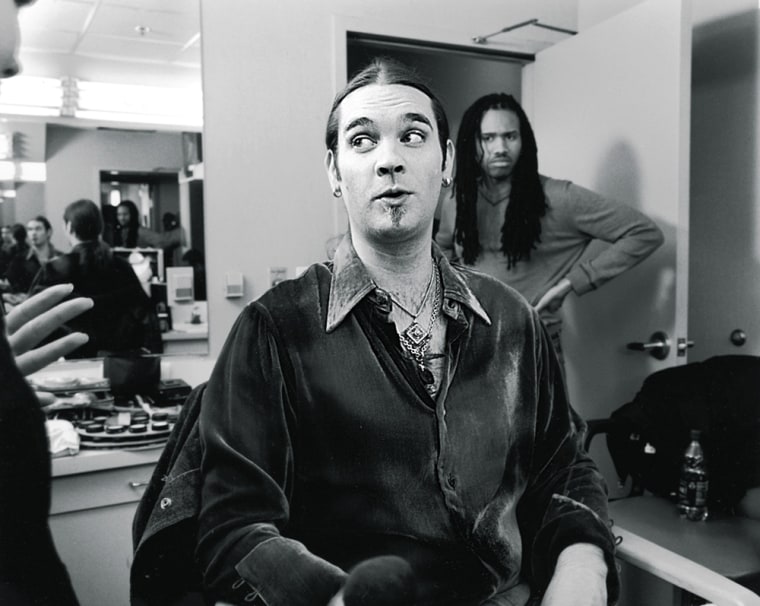 "I think Bo should win because he is very diverse. I mean he went from singing an O'Jays song to a Lynyrd Skynyrd duet in Helena, Alabama on his visit down here. To me it will come down to who is the most diverse. Who can appeal to the old as well as the young."     --Kim
"Bo is the next American Idol. Carrie had always been good but the last several weeks she seems to be on a decline. It's probably just nerves but the Idol can't get nervous and show it."    --Cathy
"I have loved Carrie from the moment she tried out, however, I believe she would be better suited on Nashville Star because she is a country singer. I have to vote for Bo and he is certainly talented enough to win."    --Deniece
"Bo will win. Carrie has natural talent, but she sounds like a karaoke singer to me."    --John
"Bo Bice will be the American Idol without a doubt. He is confident, charismatic, and already performs like a star! The future is his!"    --Becky
CARRIE"Carrie should win the competition because she had no formal training and never even sang in a band she is just a natural."    --Mary Ann
"I think Carrie should win because she basically sings country which is, of course, very popular. Bo's strongpoint is rock and roll and while he does very well, rock and roll is yesterday's news."    --Pat
"Not to bash Bo, but when it comes to Carrie, she's in a league of her own. She outperforms Bo by being able to sing county and pop or whatever else you have her sing. I thing Bo is a great singer, but is limited. Carrie should be given the 'Idol' honor."    --Mike
"Of the two remaining, I believe Carrie should win. She is the overall american girl. Somehow American Idol seems more of a top 40 contest rather than one to draw in a hard rocker. Carrie covers all bases where Bo falls short when it comes to looks, style and what is current."    --Julie
"Between Carrie and Bo, Carrie should win. Carrie has been the most consistent vocally. She brings more to the table with her Pop-Country cross over. On stage Carrie is no worse then Clay or Kelly Clarkson was in season 1. Carrie put on a great stage show when she sang "Sin Wagon and Trouble". Carries Performance of "Bless the Broken Road" was the most heart felt performance of all seasons."    --Genie
"I wantCarrie to win because her voice is flawless, she sings just beautiful all the time. Bo has it made already, do to his age and connections. I don't want Carrie to be forgotten. She is also beautiful and sings so natural."    --Norma
BOTH"I think this competition is right on track. These two deserve to be where they're at. I don't care who wins. I will get both their CDs, they are both great talents."    --Keri
"I think the finale is going to be a close one. Bo has a great "rocker" image and it will get a lot of people watching for him—both young and middle-aged. Carrie on the other hand has done a great job and has an amazing voice. I think it'll be a really close one.. but I have been pulling for both of them.. Carrie more than Bo.. so best of luck to both of them."    --Sarah
"I think that Carrie has a great country voice that can go really far in her career, but i also like Bo, because he has good stage presence and can sing about anything. Both of them are great singers, so it doesn't matter who wins to me."    --Ashley
"I think this competition is right on track. These two deserve to be where they're at. I don't care who wins. I will get both their CDs, they are both great talents."    --Keri
"I think the finale is going to be a close one. Bo has a great "rocker" image and it will get a lot of people watching for him—both young and middle-aged. Carrie on the other hand has done a great job and has an amazing voice. I think it'll be a really close one.. but I have been pulling for both of them.. Carrie more than Bo.. so best of luck to both of them."    --Sarah
"I think that Carrie has a great country voice that can go really far in her career, but i also like Bo, because he has good stage presence and can sing about anything. Both of them are great singers, so it doesn't matter who wins to me."    --Ashley