/ Source: Access Hollywood
"American Idol" revealed the final 36 contestants vying for this year's "Idol" crown on Wednesday night. However, one contestant who made the cut has since been disqualified since Hollywood Week took place last fall.
Joanna Pacitti, who had come under fire in earlier rounds after it was discovered she had an extensive music career background, was announced as one of this season's 36 finalists on Wednesday night. But in a press release from FOX, which was sent out following the show's broadcast Wednesday night, the network announced Pacitti was ruled ineligible to continue her "Idol" quest.
"It has been determined that Joanna Pacitti is ineligible to continue in the competition," the statement said. "'American Idol' contestant Felicia Barton has replaced Ms. Pacitti as part of the Top 36."
The decision was made because Pacitti had once worked with a person subsequently hired by 19 Entertainment, which produces "American Idol" with FremantleMedia, said another person familiar with the disqualification. Pacitti also knew a second 19 Entertainment employee, the person said.
Pacitti was dropped from the show to avoid any suggestion of unfairness, said the person, who asked that his or her name not be used because the person was not authorized to talk about the dismissal.
As previously reported on AccessHollywood.com, some fans of the show were calling for Pacitti's dismissal from the show after it was revealed she had starred in "Annie" on Broadway and recorded an album for Geffen records, "This Crazy Life," which was released in 2006.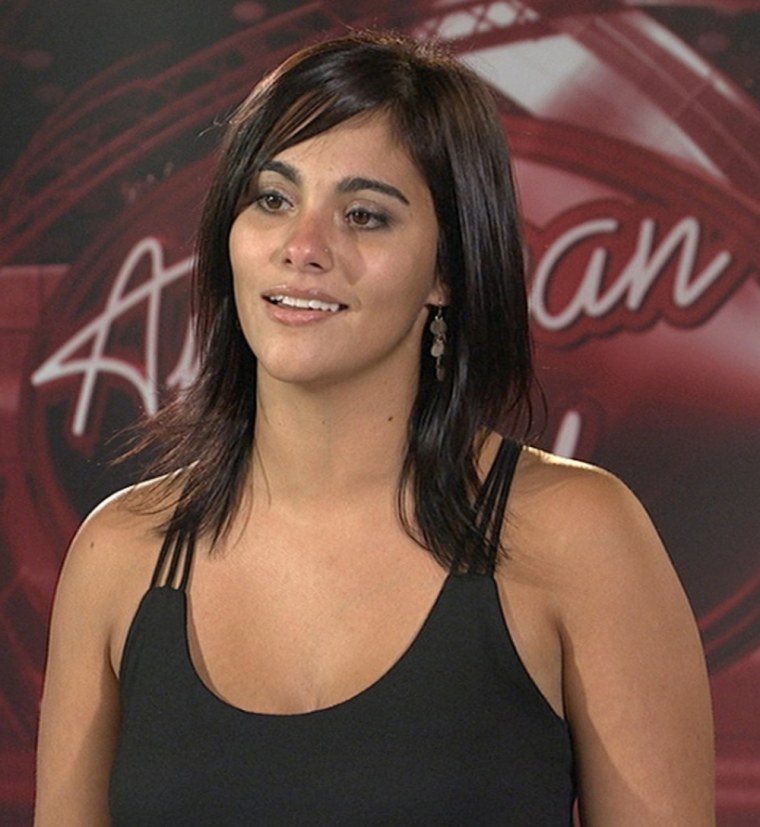 Pacitti also appeared on the soundtrack for the film "Legally Blonde," where she sang "Watch Me Shine," and "Out From Under" from the "Bratz" movie — a song that was later re-recorded by Britney Spears on her new CD, "Circus."
While a number of fans thought Pacitti deserved her "Idol" shot, many fans posting messages on "Idol's" official forum thought she should be disqualified early on because of her background, suggesting she would have an advantage if she makes it to the public vote.
"The point is that because she is a 'semi-pro' ... she already has a built in fan base and voting block. That skews the competition in her favor, especially in the early rounds," forum member Marcdamon wrote.
Another forum user suggested Pacitti has already had her chance at fame and is hoping it leads to an "Idol" competition rule change.
"They need to change the rules to only allow for untapped talent. Joanna has already been on 2 major labels, has had a cover done by Britney and 3 songs on 3 different movie soundtracks," Davesnay wrote. "She is taking valuable space away from somebody who hasn't already had 5-6 chances."
Last week, Star magazine pointed out that Pacitti had "super close ties to not one but two 'American Idol' execs."