Stage and screen stars Idina Menzel and Kristin Chenoweth are getting back together for a "Wicked" celebration next week, 15 years after they first brought two iconic storybook witches to life on Broadway.
But before they team up for "A Very Wicked Halloween," the actresses joined forces for some fun on TODAY Wednesday.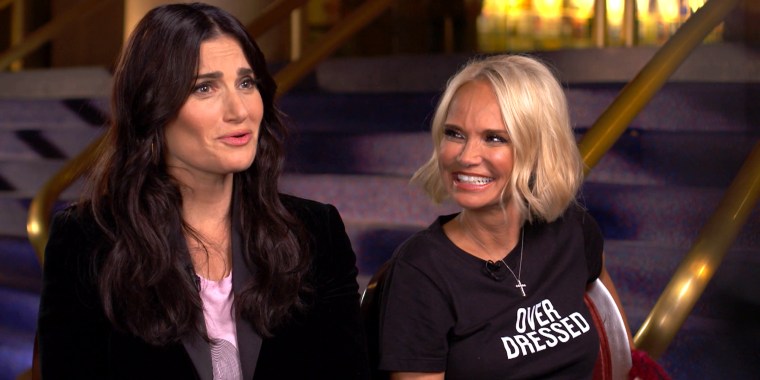 Menzel and Chenoweth, who'll both host and perform on the upcoming NBC special, sat down with our own Jenna Bush Hager and shared their magical memories of working together, what they're working on now and whether they're an Elphaba or a Glinda in real life.
"Wicked," the musical based on the 1995 book by Gregory Maguire that offered a backstory to L. Frank Baum's classic "Wizard of Oz" villain, the Wicked Witch of the West, hit Broadway in 2003 and became an instant smash — which wasn't a surprise to Chenoweth, who knew the production was a winner as soon as she saw her co-star perform the highlight of the show.
"When we opened, I said to her, 'It doesn't matter what the critics say, we have you defy gravity at the end,'" she recalled of Menzel's performance. "That's a moment in music theater history that is probably in the top five of all music theater history."
Menzel admitted, "It was a great feeling to levitate up there."
Also great? Hearing her sing "Defying Gravity," which fans will get to enjoy again very soon when she belts out the hit on the special. As for Chenoweth, her song selection will be just as familiar to those fans.
"I'm doing a song that rhymes with hop-u-lar," she said with a laugh, referring to her own biggest number, "Popular."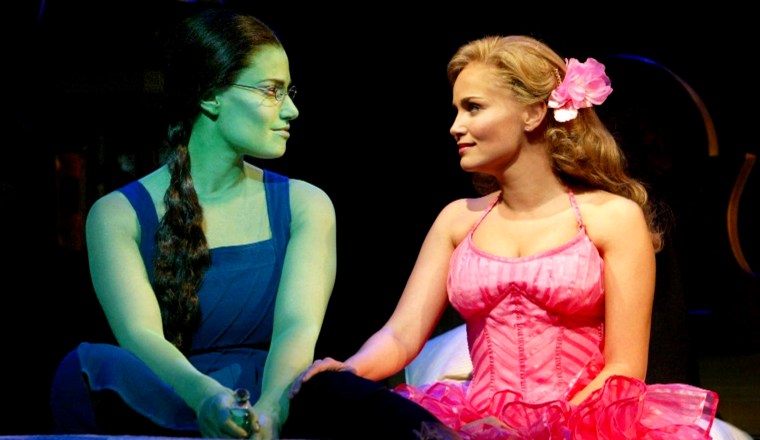 And "popular" sums both stars since they gained a new level of fame from their work in "Wicked."
Menzel, who won a Tony for her take on Elphaba, has gone on to have a huge career in music, television and even on the big screen, where she's best known as Elsa from "Frozen." She also about to hit the road alongside hit-maker Josh Groban.
Chenoweth's fame has soared in many of those same areas, and she's putting her notable name to good use with a nonprofit she set up to help kids find their own path to the Great White Way, The Kristin Chenoweth Broadway Bootcamp.
"Couldn't have had the moment without 'Wicked,'" she said of her pay-it-forward efforts. "Don't you feel that way?
Menzel agreed, adding, "A show like this really connected us to young people and made us these role models."
And their characters continue to be role models for them. When Jenna asked the women who they identified with more, Elphaba or Glinda, they couldn't pick just one.
"Yeah," Menzel said. "I think, as women, you relate to both — especially now."
See more from the leading ladies when they're joined by other vocal acts, including Ariana Grande, Pentatonix and Adam Lambert, for "A Very Wicked Halloween," Oct. 29 at 10 p.m. ET on NBC.