Here's the 411 on Mary J. Blige: The multi-platinum-selling, nine-time Grammy winning artist and actress sure knows how to deliver on the TODAY plaza!
But that's not necessarily news to her millions of fans, who've watched Blige from her 1992 "What's the 411?" debut all the way through to her 13th studio album, "Strength of a Woman," which debuted in late April.
She's also going on tour this summer, and tickets went on sale on Friday.
"Expect [us] to do what we do," she said when asked what fans should anticipate from her live show.
"We celebrate life because we come through so many trials, and life is hard as it is but life is good and we are coming to celebrate the good of life."
Blige alluded to having gone through trials of her own, which might refer to her 2016 divorce from her onetime manager Martin Isaacs, to whom she'd been married since 2003.
"It is what it is," she said. "I wouldn't be Mary J. Blige if I couldn't use my own music as therapy."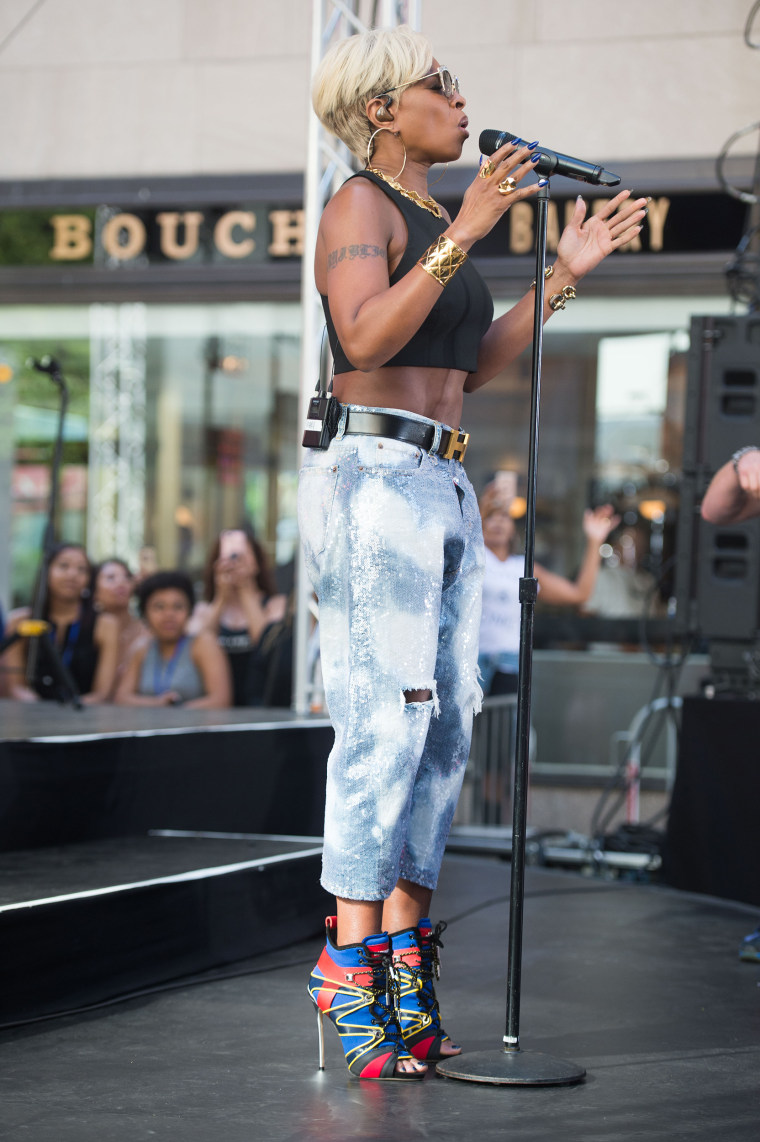 Over the years she's sold more than 50 million albums and 25 million singles, including "Love Yourself" and "No More Drama", and was ranked by Rolling Stone as one of the 100 greatest singers of all time.
No surprise, as anyone who watched her take over the plaza on a steamy morning with classics like "Family Affair" and new tunes alike, including "U+Me (Love Lesson)" and "Thick of It"!
Stay tuned for more!
RELATED
Follow Randee Dawn on Twitter.