When I first got to college, I never thought I would end up being the mascot. I could also never have imagined how bad it could smell inside that suit.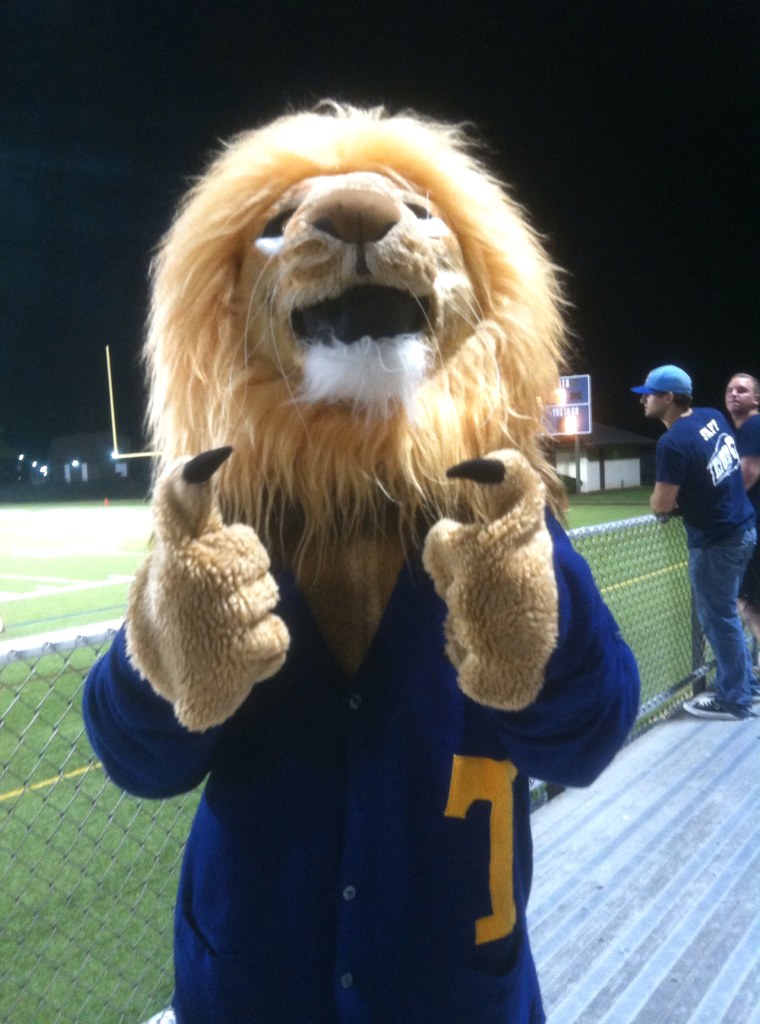 During my junior year at The College of New Jersey, I responded to a job listing to be the mascot Roscoe the Lion on a whim. I had applied to a ton of on-campus jobs already and had not heard back from any of them.
But I finally heard back from the only job I didn't expect to — and it turned out to be one of the best experiences I had in college.
MORE: School mascot role helps Iowa teen with autism conquer his fears
So when I heard about Netflix's upcoming mockumentary "Mascots," directed by Christopher Guest, I was ... intrigued. Pretty early on the movie had me laughing, especially when it addressed that unbelievable stench I mentioned earlier. The movie compares it to a Port a Potty in there thanks to the accumulated sweat of multiple suit-wearers, and I knew exactly what that was like.
I always tried to be the first person in the mascot suit on any shift I took because of the sweat and the smell.
After I got the job, which paid by the hour, the majority of my shifts came during the fall. I worked with a few other people to share suit shifts as Roscoe — most of which were football games. But we also worked at other games and events like the football coach's retirement party and an award ceremony for the swimming team.
My favorite event that I worked was homecoming. The TCNJ football team was not the biggest draw, so my co-workers and I spent most of our time at the tailgate party, where I learned that no one is more excited to see a mascot than college kids (who may or may not be a few drinks in).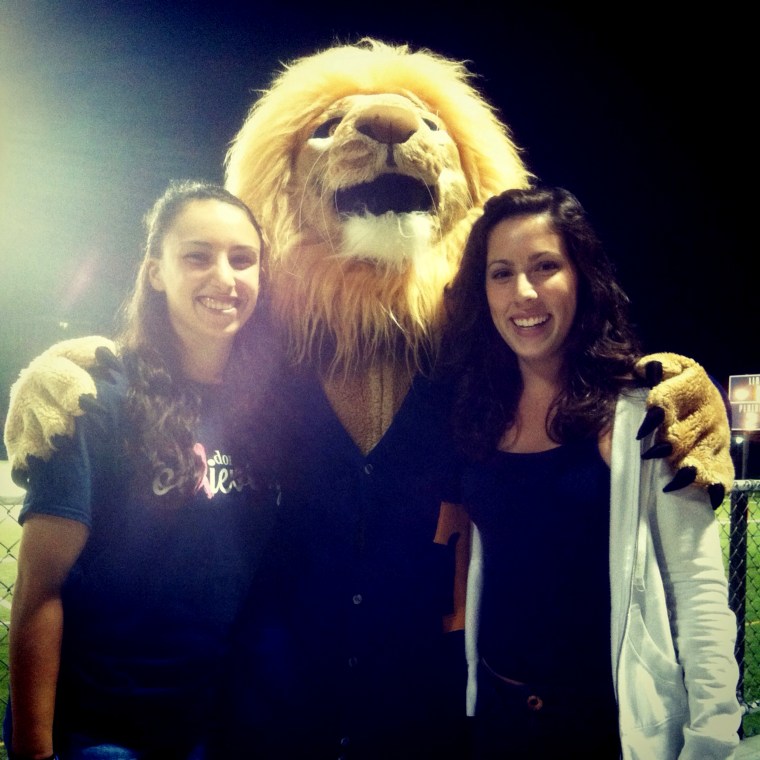 But "Mascots" didn't just ring true for me because of a stinky suit reference. What the movie really got right was the different mentality that you have to have when you're a mascot.
When you are in the suit, you almost have to let go of who you are and become the mascot. In real life, I'm not the most demonstrative or flamboyant person — but in the Roscoe suit, I had to turn on my inner lion. Waving with both hands, showing excitement with gestures, and giving out hugs were constants when I was Roscoe. No so much when I was out of the suit.
Side note: It's hard to stop smiling for pictures when you wear the suit, even though no one can see your face. I always smiled, and it always made me laugh.
I only showed that side of me when I was Roscoe, but the characters in "Mascots" are that way all the time — which often leads to hilarity. Cindi Babineaux (Parker Posey), who suits up as Alvin the Armadillo, is the best example of someone in this movie who acts the same in and out of character. She is eccentric and expressive whether she has the Alvin mask on or not.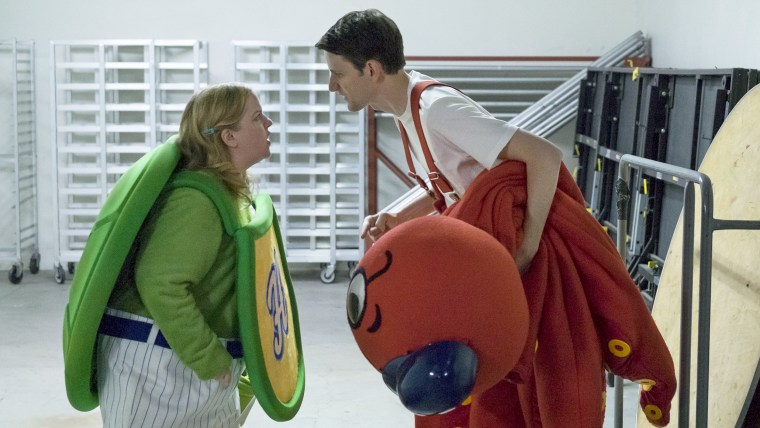 I was Roscoe for one year and during that time — and even today — I have friends who never knew I was in the suit. (They may find out if they're reading this, though!) That anonymity helped with opening up and being a different person (or lion, if you will).
For me, it was always weird being out of the suit after a shift and not having everyone look and/or yell at you as they pass. I wasn't in it for the attention but it was always an interesting transition from being in the suit to being out of the suit. I had to get used to being regular me again.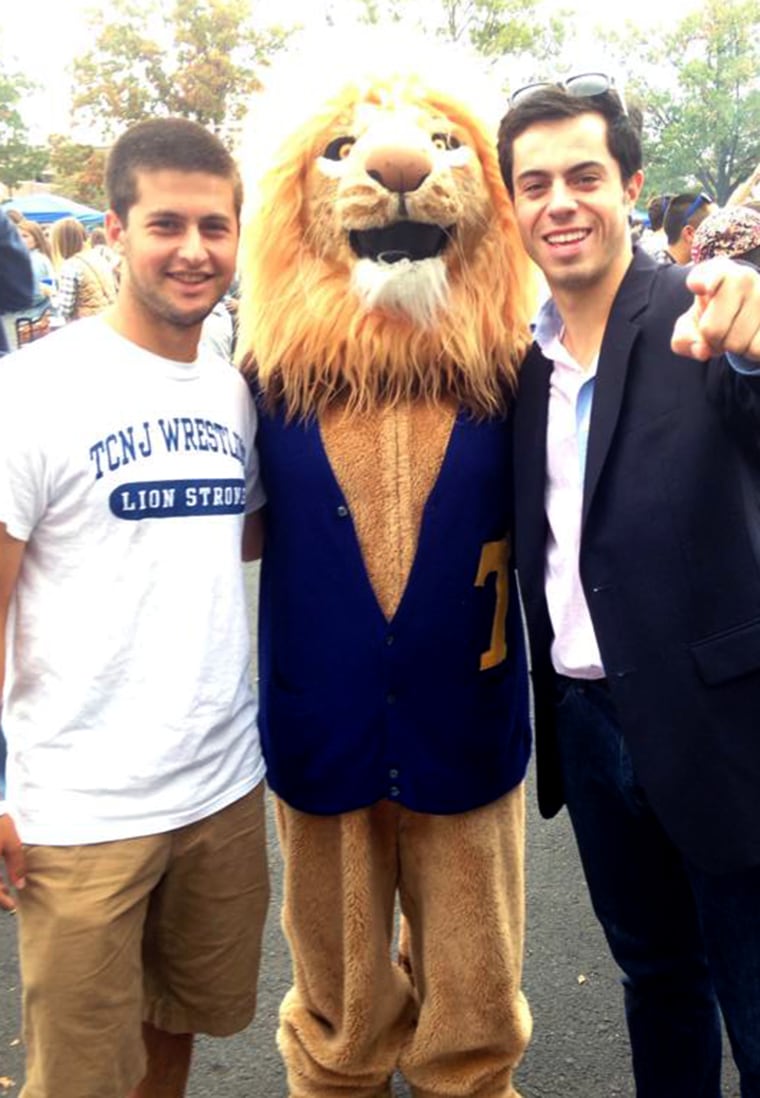 MORE: LSU rallies around mascot 'Mike the Tiger,' who is battling cancer
"Mascots" ends with a short quote: "It's an outfit." And that sums it up for me. It is just an outfit. But it's an outfit that comes with a certain mentality and personality that you, as the person in the suit, have to take on and live up to.
Working as Roscoe is something I truly miss from my time at TCNJ but "Mascots" has given me the chance to reflect on and relive that time in my life — when I really knew how to roar.
"Mascots" begins streaming on Netflix on Oct. 13.
Josh Kestenbaum is a sports writer for The Bristol Press. He can be reached on Twitter.