Selena Gomez is back!
After taking a break from the spotlight to focus on her health, the "Good For You" singer returned to the stage at the American Music Awards Sunday night to accept an honor and deliver a powerful message.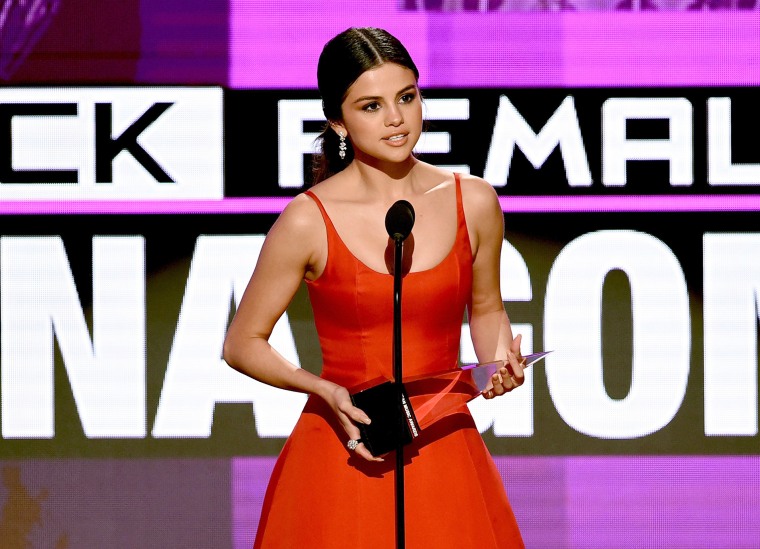 "I had to stop," she told the crowd of her hiatus. "'Cause I had everything, and I was absolutely broken inside. I kept it all together enough to where I would never let you down, but I kept it too much together to where I let myself down."
RELATED: Selena Gomez' condition is relatively rare, more common in women
In August, Gomez announced that she needed "to take some time off" due to anxiety and depression brought on by lupus. In her first time back in the public eye since then, she took the opportunity to speak directly to her fans and her peers.
"I don't want to see your bodies on Instagram. I want to see what's in here," she said through tears as she put her hand over her heart.
But the most important message she shared was one of hope.
RELATED: Selena Gomez has cute dance-off with Audrey Nethery, 7-year-old fighting rare disease
"If you are broken, you do not have to stay broken," she said. "Whether you respect me or not, one thing you should know about is I care about people."
And people got the message. The speech earned a standing ovation — and more than a few tears.
In fact, the praise from other notable names, including Lady Gaga and gymnast Aly Raisman, continued on social media long after Gomez left the stage.
Follow Ree Hines on Twitter.