"I Am Cait," E!'s eight-part docuseries chronicling Caitlyn Jenner's transition to life as a woman, debuted Sunday night, and the episode featured both heartfelt interactions with the former Olympian's family members and plenty of humor. ("Now I know why girls need a sports bra," Caitlyn tells sister Pam on the tennis court, in a moment of comic relief.)
"What a responsibility I have towards this community," Jenner says as the premiere begins. "I just hope I get it right."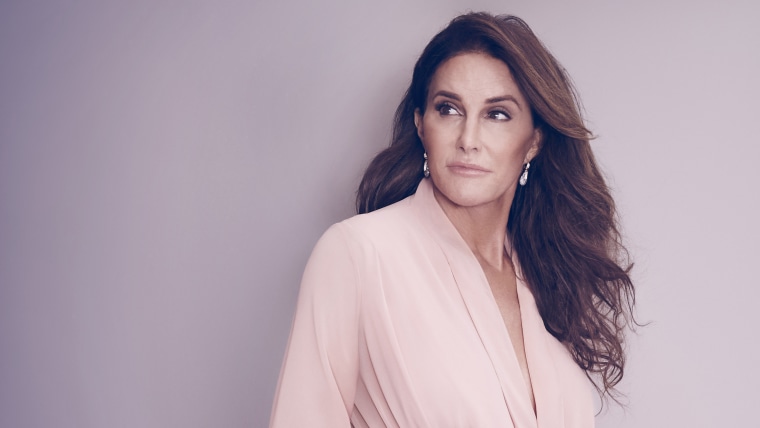 Here are our five favorite moments from the hour-long episode.
1. Kylie Jenner meets Caitlyn for the first time.
"I do want to meet her," Caitlyn's youngest daughter, Kylie, says. "It'll all be a little uncomfortable in the beginning, but I think we're both ready." Kylie unexpectedly gets a first glimpse of her dad's new look via FaceTime, but they later have a proper in-person meeting.
"Hey, pretty!" Kylie sweetly exclaims as she sees Caitlyn. "Hey, baby! I didn't know you were here," Caitlyn responds, as the pair warmly embraces.
2. Caitlyn's mother, Esther, meets her for the first time.
"I think he's a very good-looking woman," Esther Jenner says upon arriving at Caitlyn's home with her two daughters, Pam and Lisa. "He's still Bruce. I love him so much. I always have, I always will." Esther adds of the transition, "It's a lot of getting used to, but I will."
But Esther's most poignant observation comes later, when reflecting on Bruce's legendary feat at the 1976 Olympics.
"I was so proud of Bruce when he stood on that podium receiving that gold medal in Montreal. I had tears and the American flag was going up in the middle and I thought that I could never be more proud of him," she says. "And you know, I was wrong. Because I am more proud of him for the courage that he has shown. I love him with all my heart and I certainly love her with all my heart."
3. Kim and Kanye pay a visit.
"Kanye and I have never really been very close, but I love his open-mindedness and I love how he has helped Kim come to grips with what's going on," Caitlyn reveals.
For his part, Kanye tells Caitlyn, "I think this is one of the strongest things that have happened in our existence as human beings, that are so controlled by perception. You couldn't have been up against more." (There's also an amusing exchange between Kanye and Pam over the "sock shoes" he's wearing.)
4. Caitlyn discovers she and ex-wife Kris have similar taste in fashion.
"I love this Tom Ford dress," Caitlyn says while giving Kim a tour of her closet. "Mom has that," Kim replies. "So it will be like a 'Who wore it better?'"
Kim adds, "You should just come over at a time when I know she's there and I'll just pick out an outfit for her to wear and I'll say, 'Oh my god, I'm gonna take you to dinner. You should wear this.' And you'll stop by." Caitlyn approves of the prank, telling Kim, "And we'll both have the same outfit. That is funny. I better wear it before she does."
5. Caitlyn speaks out for transgender youth — and makes a heartbreaking revelation.
Caitlyn, who visits the home of Kyler Prescott, a transgender 14-year-old who took his own life earlier this year, opens up about her own struggle with suicidal thoughts.
"I know how these kids can feel. I've had some very dark moments in my life," Caitlyn says. "I've been in my house with a gun and said, 'Let's just end it right here.' No more pain, no more suffering. That struggle, it's real and I've been there."
MORE: 'I Am Cait' clip reveals Caitlyn Jenner's fears for transgender youth
The next installment of "I Am Cait" airs Sunday, August 2, on E!